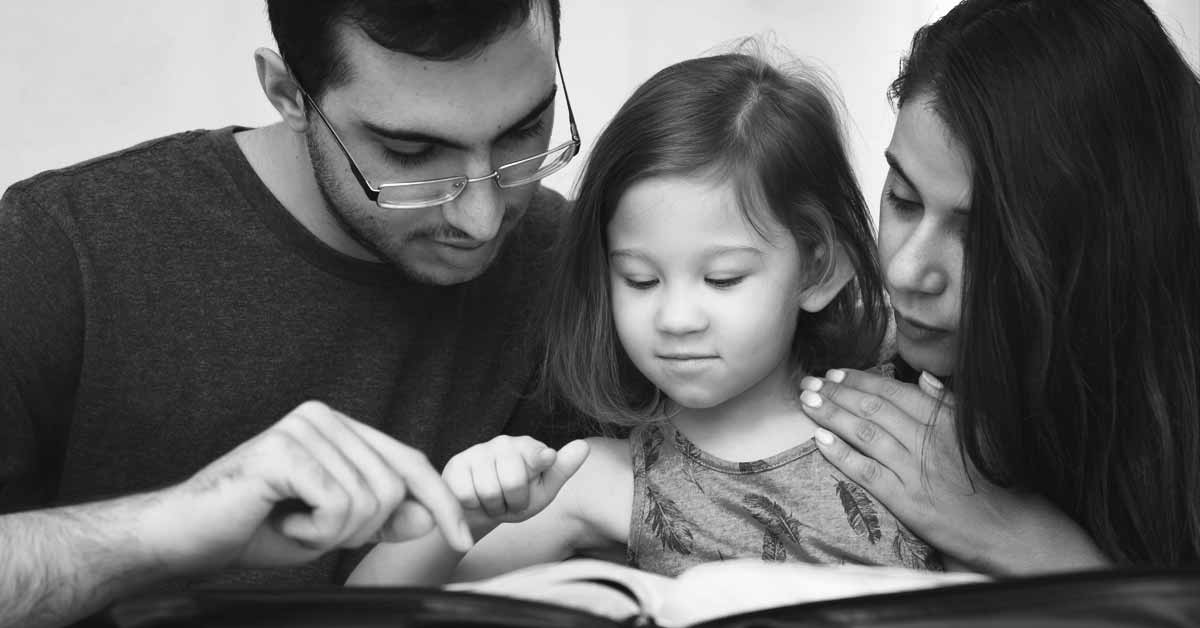 Being a parent to a child with ADHD can be a particularly trying endeavor.
Not only do you have to deal with the behavior of your child being different than that of their peers, you also have to balance being the best parent you can be for them and managing the behavior – and sometimes that takes a lot of trial and error.
ADHD is defined by WebMD as: "A chronic condition marked by persistent inattention, hyperactivity, and sometimes impulsivity." Additionally, ,they say, "ADHD begins in childhood and often lasts into adulthood. As many as 2 out of every 3 children with ADHD continue to have symptoms as adults."
So – the real questions are: What does this look like in the real world? It sounds fancy on paper but what do parents of ADHD children endure on a daily basis?
What are the truths surrounding this condition? Let's take a closer look. Here are 8 truths of being a parent to a child suffering from ADHD.
THEIR ADHD DOES NOT DEFINE THEM
If a child has ADHD, that is a small piece of a much huger puzzle. It doesn't make or break them – it's not who they are. It's just a tiny part. Anyone who says anything else doesn't understand or doesn't deserve your child in their life.
FEELING RIDICULED IS PART OF THE TERRITORY
Some moms and dad's don't have to deal with the truth of this experience. The fact that you do doesn't give them a right to judge you, but unfortunately some will anyway.
YOU DIDN'T CAUSE IT
You did nothing wrong. Your child is not "broken." In fact you wouldn't have your child any other way – because you love them just the way that they are. Sometimes it's worth remembering though that you didn't make a mistake to make them the way they are- it's just how the universe wants them to be.
YOUR CHILD DIDN'T CAUSE IT
It's easy to get upset at behavior. That's where the line needs to be drawn. You can be upset at your child's behavior, but you must keep the openness in your heart to not blame your child for the condition. You can be annoyed at the symptoms occasionally, but give them a hug and love them even more.
EVERYONE'S DOING THE BEST THEY CAN
That includes your child. That includes you. Give yourself a hug, then give everyone a hug. Celebrate because you've made it through another day and sometimes you just have to find the humor in that and smile big.
MEDICATION IS TRIAL AND ERROR
A highly personal choice – to medicate or not to medicate. Whatever you do, don't let anyone persuade you that you are any better or worse for putting your child on medication or not putting them on it. Life is about trial and error. Try it or don't, but be true to you.
YOU CAN'T CURE IT
ADHD is not something that just disperses into thin air. It's not something that has to be a forever thing either. You can talk to doctors and trusted family and friends. You can manage it, but don't tire yourself into thinking you can cure it all by your lonesome. Give yourself a little break.
YOU CAN'T CONTROL IT
Wouldn't it be nice to pick not only your child's but everyone's behavior for the day? You can stop smiling, because that just isn't possible. Smile again, though, because most things are simply just out of your control. Do your best, but don't get attached to making everything perfect. The effort is up to you and your child, but the outcome is up to much higher forces than you or I.