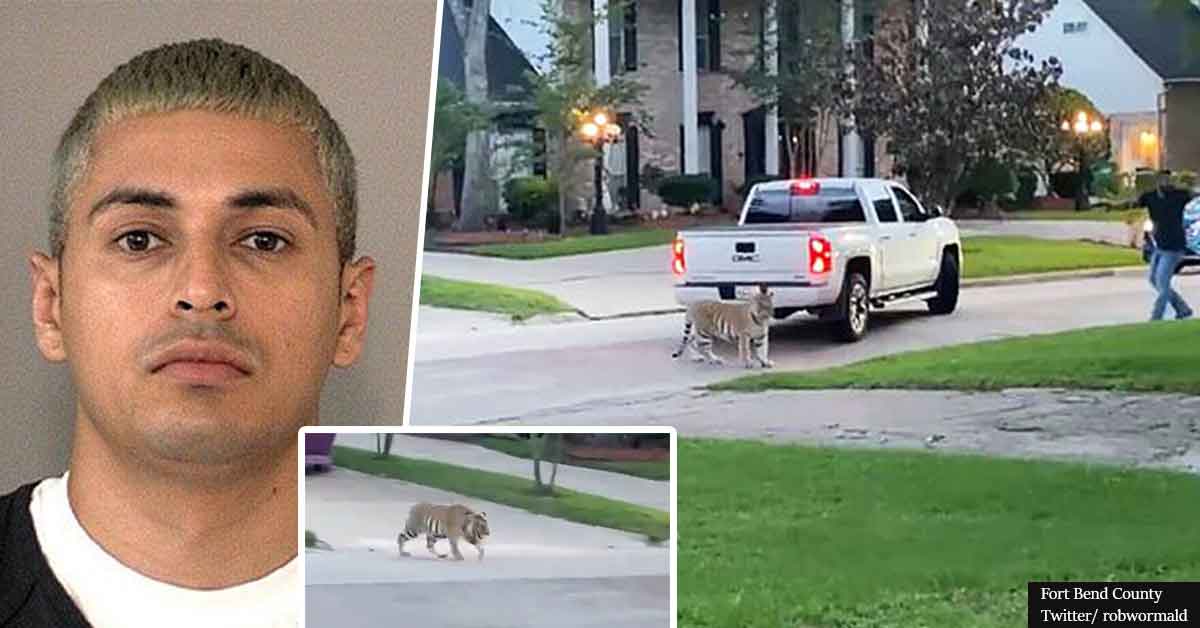 The owner of a Bengali tiger that was seen roaming around Houston is now out on bond after he was charged with alleged murder last November, authorities say.
Cops are going after the man who drove the animal in his white Jeep Cherokee last Sunday and fled before officers were able to question him about the strange encounter captured on video.
Ron Borza, commander of the Houston Police Department's Major Offenders Division, told the media:
"We are actively looking for him today.

Obviously, if you see a Cherokee with a big tiger in it, it'd be good to call us."
The tiger owner was later revealed as 28-year-old Victor Hugo Cuevas.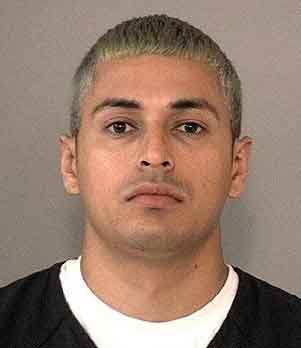 An off-duty sheriff's deputy from Waller County questioned Cuevas about the tiger – which was in violation of public rules, prompting Cuevas to take it back inside his house, according to Borza.
Later, Cuevas went on to stuff the tiger in his vehicle and drove off when police responded to the scene. A short police chase followed, but the man managed to trick the officers, Borza said.
HPD Commander Borza provides update on scene of where a tiger was found yesterday at Ivy Wall https://t.co/zPO6ESJ2E3

— Houston Police (@houstonpolice) May 10, 2021
Cuevas, who has not yet been charged in this bizarre incident, was out on a $250,000 bond for a murder charge filed back in November in Fort Bend County, as per Borza.
It turns out, he was leasing the house and apparently has two monkeys living inside as well. The animals are not illegal in Houston city limits if their weight is below 30 pounds.
What happened to the monkeys remains unclear, and Cueva's girlfriend, who was also in the house, might be caring for them, according to Borza.
Borza said that the investigation is still in its early stages and stressed:
"I just want to get him into custody. My main concern right now is focusing on finding him and finding the tiger. Because what I don't want him to do is harm the tiger."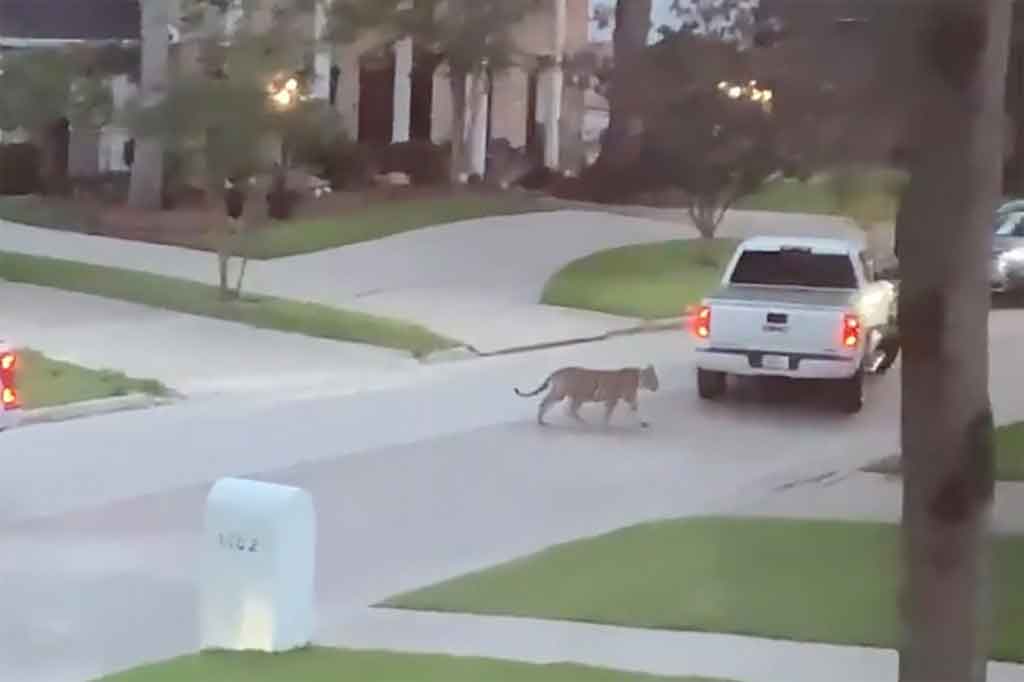 Borza said Cuevas is expected to be charged with evading arrest very soon. He also faces misdemeanor charges for having the tiger in city limits. It's unclear where he got the animal from, the police commander added.
Cuevas' white vehicle has a paper license plate. No extra information was available at the time, Borza said.
The homeowner was apparently unaware Cuevas had a Bengali tiger living on the premises.
"I'm sure he raised it since it was a cub is my assumption, but you can't have big animals because they're unpredictable," Borza said.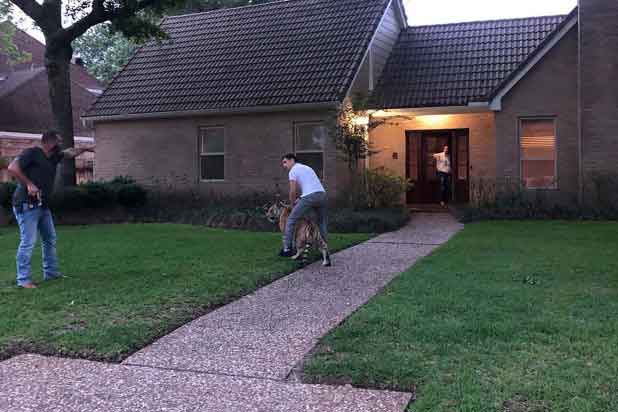 The cop who confronted Cuevas and his animal told him to take it back inside after seeing a community alert, as per KHOU.
"It was very scary because this is a very family-oriented community, and you see lots of kids and baby strolling," a neighbor told KHOU. "And people taking their pets, dogs and walking them. So again, the first thing I was thought was to alert the community so everybody would stay home."
Other locals also said they, at some point, saw a monkey or chimpanzee in a window at the home.
One shocked neighbor even said they thought the tiger was somehow part of a crazy Mother's Day prank.
What are your thoughts on this story? Let us know by joining the conversation in the comments and please share this article if you've found it of value.