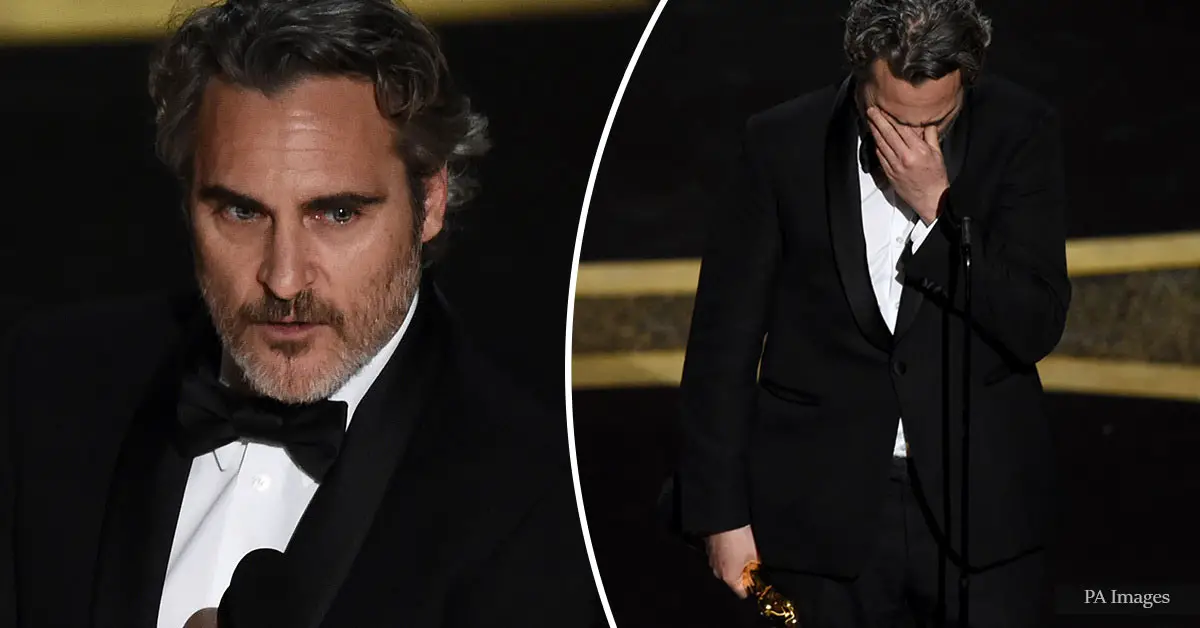 Oscars: Joaquin Phoenix pays emotional tribute to late brother River as he accepts Academy Award for Best Actor
After he received his Oscar for best leading actor for the Joker, Joaquin Phoenix decided to dedicate a heartfelt moment to his late brother, River. 
Following Joker's major Golden Globes and BAFTA wins, Phoenix's Oscar win was not hard to predict.
However, in comparison to his previous speeches, this one was especially heartwarming, as Phoenix also paid tribute to his older brother, River.
You can watch Joaquin's speech in the link below:
Rive Phoenix – most widely recognized for his roles in Stand By Me and My Own Private Idaho – died back in October 1993 from a cocaine overdose, after a night out in Hollywood. Joaquin, who was with his brother at that time, was only 19 years of age.
"You're gonna be a great writer some day, Gordie. You might even write about us guys if you ever get hard-­up for material." http://bit.ly/SBM_SS

Posted by Stand By Me on Wednesday, April 17, 2013
River Phoenix in Stand By Me
As he climbed the stage to accept his Academy Award, Phoenix said:
"I'm full of so much gratitude right now. I do not feel elevated above any of my fellow nominees because we share the same love – the love of film. This form of expression has given me the most extraordinary life. I don't know what I would be without it.

The greatest gift it's given me is the opportunity to use your voice for the voiceless. I've been thinking a lot about some of the frustrating issues that we are facing collectively and at times we feel or are made to feel that we champion different causes, but for me I see commonality."
'I think whether we're talking about gender and inequality or racism or queer rights or indigenous rights or animal rights – we're talking about the fight against injustice," he added.
In his final words, the actor thanked the audience and concluded his speech with a quote River wrote when he was 17:
"Run to the rescue with love and peace will follow."
In his January 60 minutes interview, Phoenix talked about his family's struggle after his brother's passing.
He said:
"We were so removed from the entertainment world. We didn't watch entertainment shows. We didn't have the entertainment magazines in our house. You know, River was a really substantial actor and movie star and we didn't really know it.

During that time in which you're most vulnerable, there are helicopters flying over, there are people that are trying to sneak onto your land. Certainly, for me it felt like it impeded on the mourning process."
More than 25 have passed, but the Phoenix family is still in grief. Joaquin's mother, Heart said that it "happens out of nowhere. Ya know, I'll be driving and all of a sudden I will feel it. And I'll just welcome it."
Were you a River Phoenix fan?
Let us know your thoughts on the topic by joining the conversation in the comments and please share this article if you enjoyed the read.