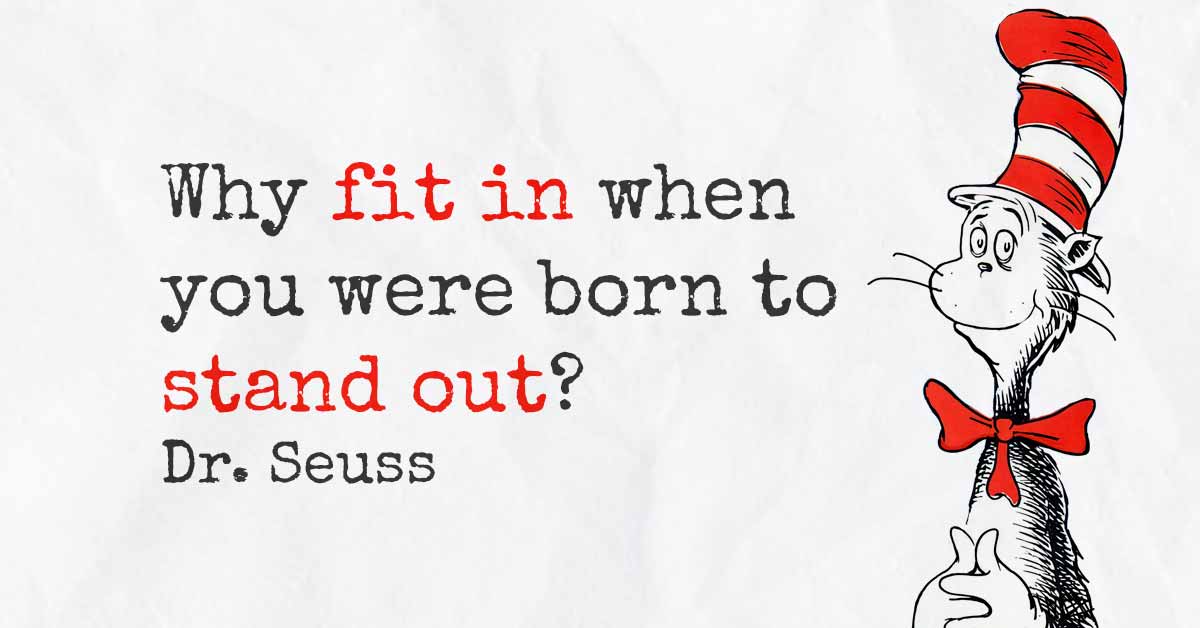 17 Amazing Optimism-Boosting Quotes By The Incredible Dr. Seuss
The man behind the pen name Dr. Seuss is Theodor Seuss Geisel – a prolific writer and a daring cartoonist from Springfield, Massachusetts, USA.
Popular with adults and children alike, his name shines next to those of cartoonist giants such as Walt Disney and Stan Lee.
During his lifetime, Dr. Seuss published more than sixty books. Some of the most popular title are: The Cat in the Hat, Green Eggs and Ham, How the Grinch Stole Christmas, The Lorax, Dr. Seuss's ABC and Horton Hears a Who!
If anything, this man certainly had optimism in excess. Just consider the fact that his first book And to Think That I Saw It on Mulberry Street, was rejected not one, not two, but whole twenty-seven times before it was finally accepted for publication in 1937, with the help of a friend of his who worked for Vanguard Press!
These were not the only challenges that Seuss faced in his lifetime. When WW I broke out in 1914, he was ostracized by the other kids in his neighborhood because of his German descent.
In spite of all hardships he experienced, Seuss's profound optimism and firm belief in people's goodness never left him.
Dr. Seuss love quotes have started many happy and long-lasting marriages in USA and around the globe.
Ironically, the man who was so dearly loved by children from all over the world, and who even won a special Pulitzer Prize in 1984 for his contribution to the enjoyment and education of the American kids, never had his own children.
Dr. Seuss' unique writing style is characterized by his use of everyday words in an unconventional and highly original way. Therefore, some of the quotes listed below certainly challenge the reader's witts.
Our fine selection of fifteen of his most inspirational quotes spans love, life and happiness.
Why fit in when you were born to stand out? – Dr. Seuss
Don't cry because it's over, smile because it happened. – Dr. Seuss
You know you're in love when you can't fall asleep because reality is finally better than your dreams. – Dr. Seuss
The more that you read, the more things you will know. The more that you learn, the more places you'll go. – Dr. Seuss
To the world you may be one person; but to one person you may be the world. – Dr. Seuss
You have brains in your head. You have feet in your shoes. You can steer yourself any direction you choose. – Dr. Seuss
Don't give up! I believe in you all. A person's a person, no matter how small. – Dr. Seuss
You can get help from teachers, but you are going to have to learn a lot by yourself, sitting alone in a room. – Dr. Seuss
It's not about what it is, it's about what it can become. – Dr. Seuss
There are so many things you can learn about, but you'll miss the best things if you keep your eyes shut. – Dr. Seuss
You oughta be thankful a whole heaping lot for the people and places you're lucky you're not. – Dr. Seuss
Today you are you, that is truer than true. There is no one alive who is youer than you. – Dr. Seuss
Sometimes you will never know the value of something, until it becomes a memory. – Dr. Seuss
Today is your day, your mountain is waiting. So get on your way! – Dr. Seuss
Unless someone like you cares a whole awful lot, nothing is going to get better. It's not. – Dr. Seuss
People are weird. When we find someone with weirdness that is compatible with ours, we team up and call it love. – Dr. Seuss
It is better to know how to learn than to know. – Dr. Seuss