Officers took care of a 5-month-old baby left alone inside a stolen car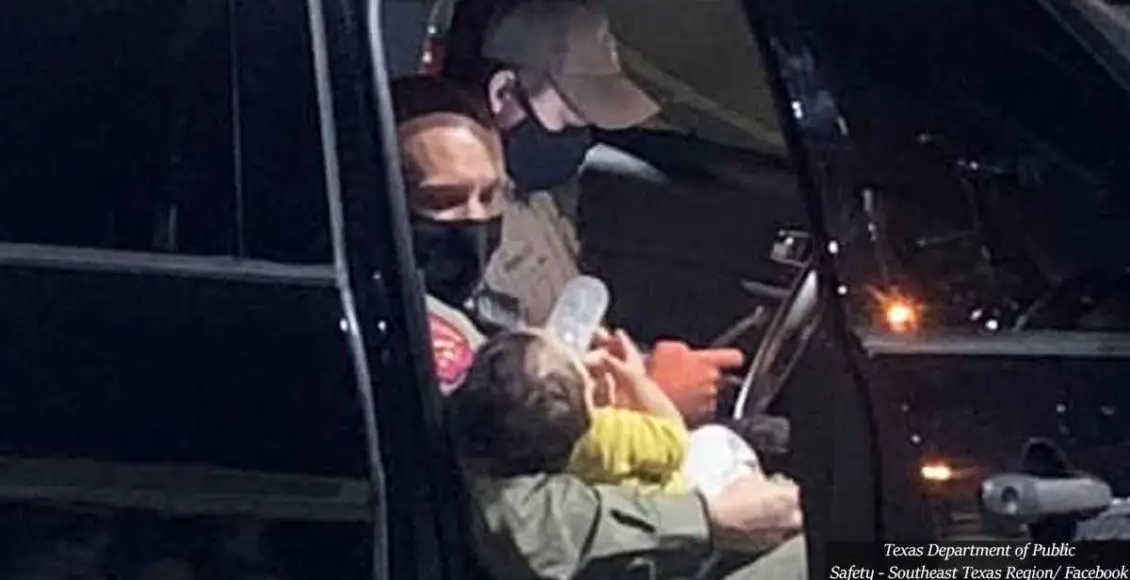 Texas officers cared for a 5-month-old baby abandoned in a stolen car.
Texas cops found a 5-month-old baby inside a stolen Cadillac during an arrest.
The troopers took care of the infant as if it were their own and provided the struggling family with clothes for their child.
In 2018, there was a similar case where an Argentinian officer breastfed a malnourished crying baby while on duty. 
Southeast Texas officers took care of a baby left alone in a stolen Cadillac after arresting the driver and the two passengers, as Newsner reports.
When the troopers found the 5-months-old baby lying helpless inside the car, they stepped in to look after the child as if it were their own. The Texas Department of Public Safety – Southeast Texas Region wrote in a social media statement:
"A driver and two passengers found themselves jailed last week in Harris County after fleeing from Troopers in a Cadillac that was reported stolen.

During the arrest, Troopers saw a five-month-old child in the vehicle. As many of the Troopers on-scene were fathers, they immediately began caring for the baby. Once things settled down, the child found caring arms and a relaxing bottle."
When the officers found out that the infant's family didn't have enough clothes for their baby, they rushed to help.  Since many of the cops were parents themselves, they could relate to the struggle the child's family is going through. The statement adds:
"When Troopers learned the family had only a few clothes for the child, they knew they had to act and donated clothes from some of their own children."
Thankfully, the little one was unharmed, and no one got hurt during the arrest.
This case was similar to the one in 2018 when a cop took care of a crying baby while on guard duty at a children's hospital. 
Celeste Ayala, an Argentinian officer, was praised for breastfeeding a malnourished baby at the Sor Maria Ludovica children's hospital in Buenos Aires. As per Mirror, the moment Ayala heard the infant crying, her maternal instincts kicked in.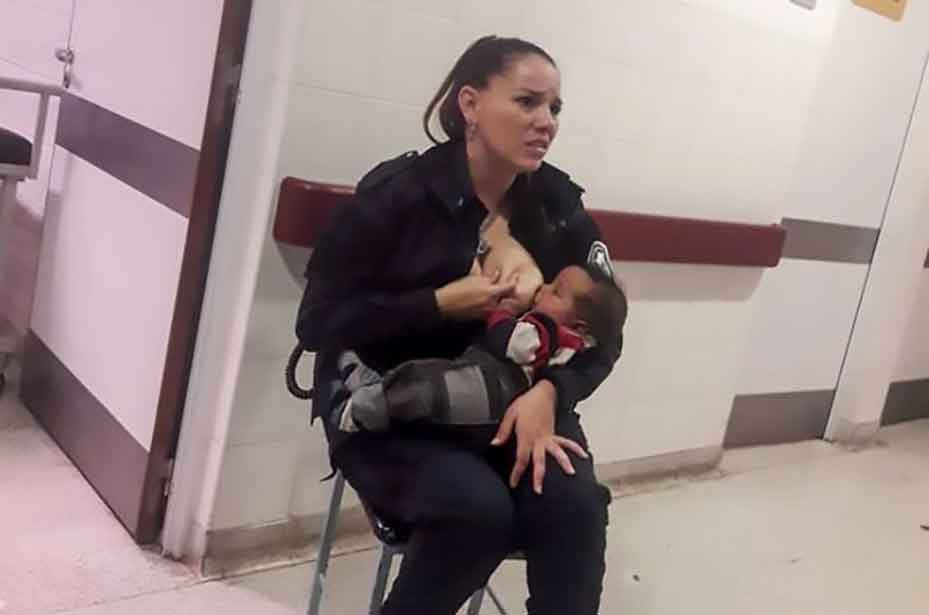 The trooper shared:
"I noticed that he was hungry, as he was putting his hand into his mouth, so I asked to hug him and breastfeed him. It was a sad moment, it broke my soul seeing him like this, society should be sensitive to the issues affecting children, it cannot keep happening."
What do you think of the Texas officers' selfless deed? Let us know in the comment section!