NYC subway banned dogs unless they fit in a bag, but New Yorkers found a creative way to bend the rules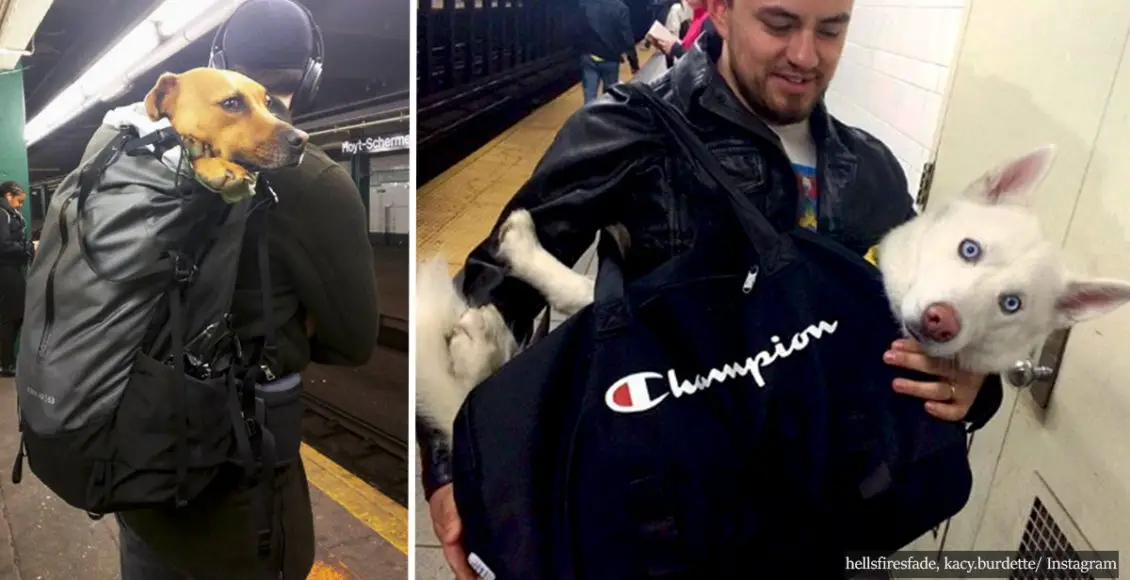 In 2016, the Metro Transit Authority (MTA) in New York banned people from bringing their dogs along to the subway.
The only exception to this rule entailed the dog be able to fit in a 'container' in order to be allowed to travel with their owner in a manner which "would not annoy other passengers".
However…the 'strict' rules did not say anything about the size of the animal and you can bet that New Yorkers found a creative way around the ban, avoiding a fine as they go.
The MTA most probably meant 'purpose-built crates' for dogs, but as you can see from the pictures, New Yorkers got quite inventive with tote bags and rucksacks.
Although some people have had issues with their 'choice of bag', as one could see from the video filmed by journalist Will Sabel Courtney, most of them successfully and adorably travel on the NYC subway.
Saw this guy arguing with an @MTA conductor about bringing his dog on the subway. Dude said the dog's burlap sack was a bag; conductor said nope, wouldn't let him on the train. @Gothamist @A_W_Gordon @2AvSagas #NYCSubway pic.twitter.com/qjgN5anKV3

— Will Sabel Courtney (@WillSCourtney) April 7, 2019
So without further ado, take a look at these adorable pictures of our friendly, little companions in fashionable bags for the purpose of their transport!
the New York City Subway banned dogs unless they fit in a bag and the people of New York did not disappoint. pic.twitter.com/vluNcZHBmW

— Christian (@meanboysclub) June 6, 2017
"Any dog brought onto the subway must fit into a bag" pic.twitter.com/40AcGou5K9

— Maggie Morgan (@_mlmorgan) March 10, 2017
here's my dog-in-bag on subway photo pic.twitter.com/yXPfPPk6iu

— Adam Lucas (@adamlucasNYC) June 7, 2017
So a dog must fit into a bag to be permitted in the subway? No problem, they thought in New York: https://t.co/SxmvSM0Lro #edgardcooper #NYC pic.twitter.com/iCD1mMBQUn

— Edgard & Cooper (@EdgardCooper) April 25, 2017
Another creative New Yorker with her pup pic.twitter.com/yva4vvB6Ph

— Jeehae Lee (@jeehaeda) June 7, 2017
Nope, not disappointing at all. pic.twitter.com/hlhwKPuz4g

— Chris Choi (@thischoi) June 6, 2017
same pic.twitter.com/hRtgtFPfOC

— horse. (@BigHonkk) June 6, 2017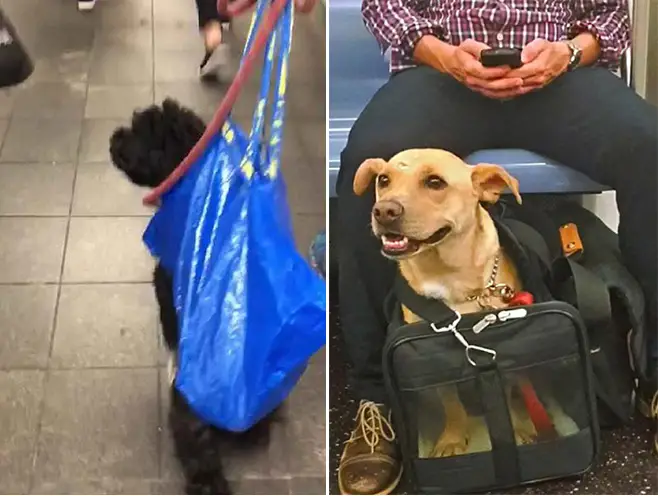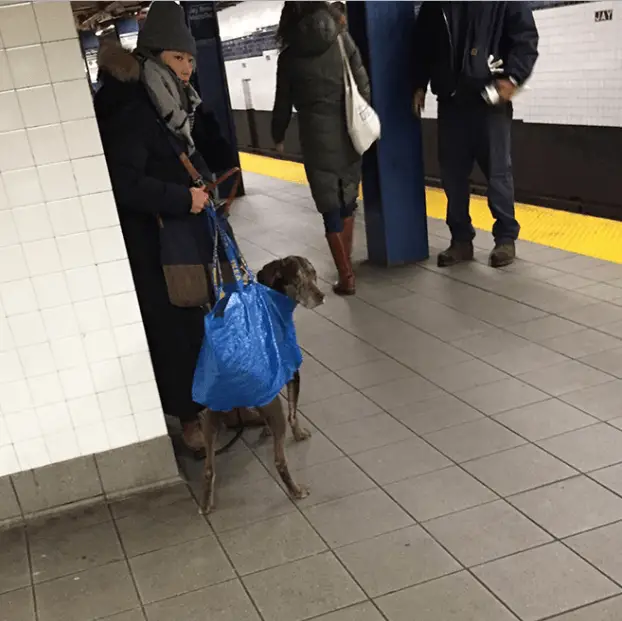 Photo credit: Arlo