Nurse finally finds the NYC firefighter who saved her life 37 years ago, thanks to coronavirus
Hero fireman saved a four-year-old girl from a burning apartment in Soho, New York, 37 years ago.
Today, this girl is a 41-year-old nurse, and thanks to coronavirus, she finally found her savior!
As the decades passed, Deirdre Taylor, who was only 4 when the heroic firefighter saved her from the burning apartment, was losing hope she would ever meet him again to express her gratitude, Good News Network reports.
Although she had tried to find him online, her attempts were unsuccessful. The 41-year-old nurse told New York Daily News:
"I didn't know if he was still alive, particularly after Sept. 11. Part of me thought I waited too long to track him down."
Presently, Deirdre is working as a nurse and lives in Virginia with her family. She had recently decided to 'pay it forward' in New York City by saving lives on the frontlines of the pandemic.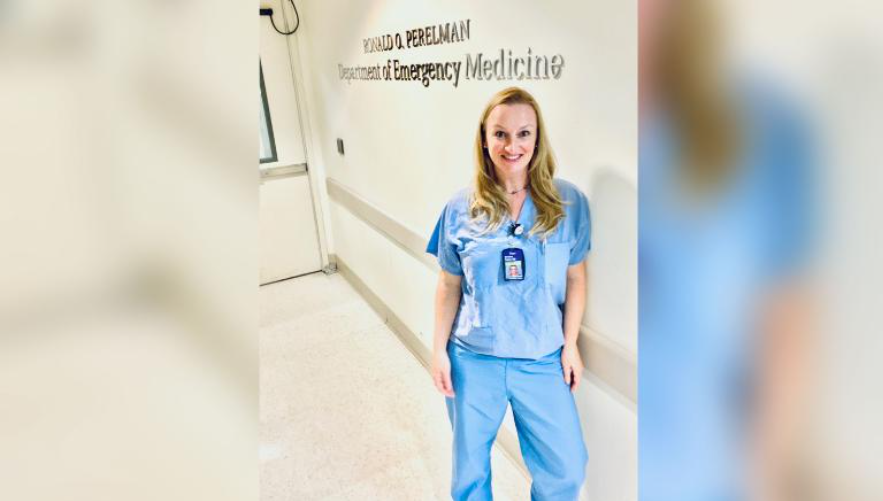 Believe it or not, COVID-19 helped Taylor finally find her rescuer – Eugene Pugliese, Jr. 
The frontline nurse brought along a newspaper clipping about the fire in 1983, with a picture of the firefighter holding her in his arms moments after he saved her from the fire. The headline reads: 'Fireman braves flames, rescues SoHo 4-yr.-old'.
At the end of May, Deirdre was having an evening shift at the hospital, when a group of firefighters paid a visit to thank all the healthcare workers. She was determined not to miss this opportunity and asked them if they knew the man in the old newspaper photo.
Deirdre was more than surprised when one of the firemen said:
"Oh, Gene. I know Gene. I've got his number in my phone."
Only an hour later, the nurse received a heart-melting call from Eugene, who told her he had never forgotten her. He told Taylor: 'You've been on my wall for 25 years.'
Today, Eugene is 75-years-old and he remembers the day he saved the little girl vividly. He shared:
"I didn't even have gear on. I had a helmet and an axe."
In the 1983 SoHo fire, the firefighter found Deirdre's mother first. She begged him to save her baby too. Pugliese's crew brought the mother to safety, and sure enough, he found Deirdre a few minutes later.
Unfortunately, Deirdre can't see Eugene in person now, as she's saving lives from a contagious virus. However, they have promised each other to meet as soon as possible when the restrictions allow it.
Taylor hopes she can meet Eugene soon so she could finally express her tremendous gratitude to the brave man who saved her life 37 years ago. She shared with CNN:
"I always knew I came close to losing my life that day. Without him, I wouldn't be here. I had a second chance at life, thanks to him."