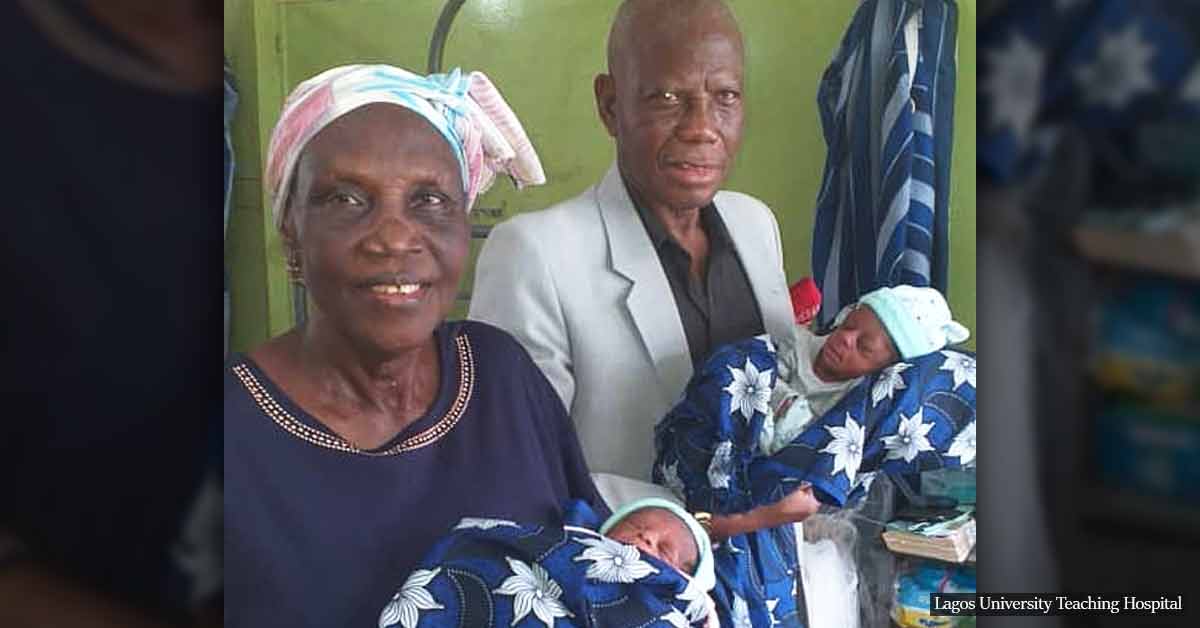 Nigerian Woman, 68, And Husband, 70, Welcome Birth Of Twins After 43 Years Of Trying
A Nigerian woman, 68, and her husband, 70, have welcomed twins into the world after 43 years of unsuccessful attempts at conception.
Margarett Adenuga gave birth to a boy and a girl by cesarean in a hospital located in Lagos on April 14 and is reportedly in good condition.
Her husband, Noah, said that she became pregnant in 2019 thanks to IVF after three previous failed attempts with the treatment.
Noah told local media TVC News that he and his wife were inspired to keep going by a dream he had back in 1996 which revealed to him that he would be 'known across the world.'
In an interview for the BBC, he noted that a number of doctors had warned him of the dangers surrounding his wife's pregnancy, but added that the decision was not up to them.
According to Lagos University Teaching Hospital, the IVF treatment was performed elsewhere and the couple was only referred to them for treatment later on.
Experts kept an eye on Margarett during her pregnancy until she decided to undergo surgery in her 37th week.
The hospital said Margarett was the first woman at this age they ever dealt with.
Physician Doctor Adeyemi Okunowo referred to the birth as "a miracle" but noted that the mother and father took a great risk in taking this route.
The location of the last treatment is unclear, but Noah shared that he and his wife previously traveled to the United Kingdom for a procedure.
In the IVF treatment, fertilized eggs are being placed into a woman's womb and used to bypass a number of problems that can make it difficult for partners to conceive naturally.
It can be performed by using a couple's own sperm and eggs, or those taken from donors.
As per the NHS in the UK, the chances of success for a single IVF treatment range from 30% for people under 35 to 2% for those over 45.
A few embryos are normally implanted at a time in order to raise chances of success, which means that IVF is increasingly more likely to result in multiple pregnancies in comparison to natural conception.
For TVC's report on the story see the video below.
What are your thoughts on this miracle birth? Let us know by joining the conversation in the comments and please share this article if you've enjoyed it.
Source: Daily Mail