An abandoned newborn baby was rescued after being buried alive on a farm in India.
WARNING: The article contains graphic content that some readers may find distressing.
A newborn baby was found buried alive in a shallow grave in Uttarakhand, India.
The reason for the child's abandonment is still unclear.
It follows a series of cases involving newborns being buried and left to die in the country. 
Shocked villagers found a motionless infant covered in dirt and stones in a field in Khatima, Uttarakhand. As the Sun reports, the innocent baby was dumped in a shallow grave. However, it is still not clear why the helpless child was buried alive and left to die.
Fortunately, the newborn was discovered in time by a laborer who works in the fields. The worker spotted a small face poking out the ground and rushed to see what was going on. He was petrified to discover a few-days-old baby all covered in mud.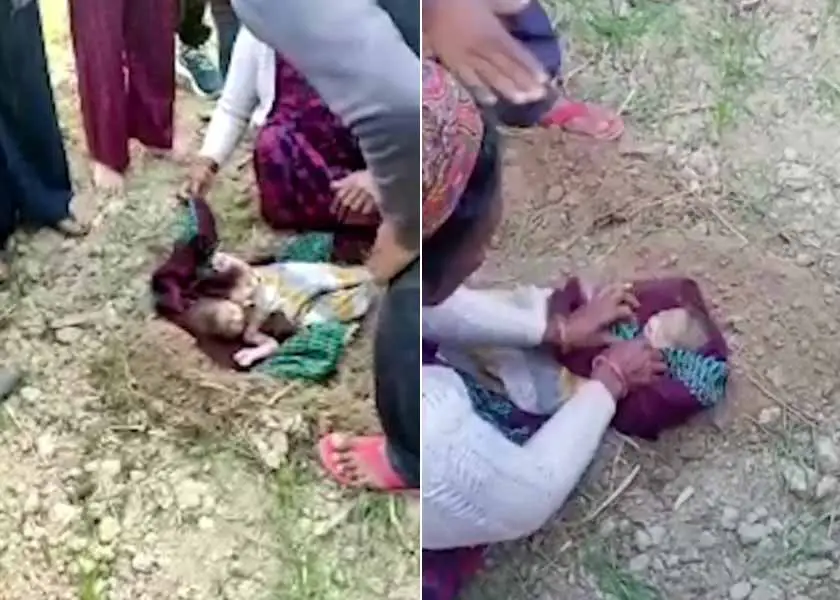 Initially, the child did not seem to show any signs of life. But as a crowd of locals gathered around the infant, they found out it was still breathing. Then, they quickly wrapped the baby in warm clothes for protection.
Soon after, the police were also involved in saving the innocent newborn's life. Thankfully, the baby was rushed to a hospital and is now said to be in stable condition.
This is only one of a series of frightening death-defying cases involving newborns in the country.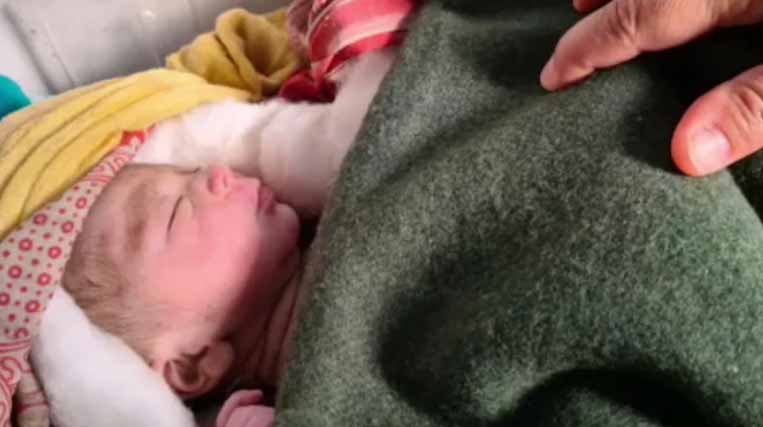 A year ago, in October 2019, a three-day-old baby girl was found alive after being buried inside a sealed clay pot just three feet beneath the earth. She was allegedly left to die because her parents hoped for a boy. She was discovered by laborers who were digging a grave for another couple whose daughter had been stillborn.
In January of the same year, a three-week-old baby girl was buried alive for at least three hours during a cold evening. Luckily, her cries were heard by locals who rushed to save her.
In 2017, another newborn girl miraculously survived after being thrown into a thorny bush by her parents. She was discovered lying under the plant and covered in scratches.