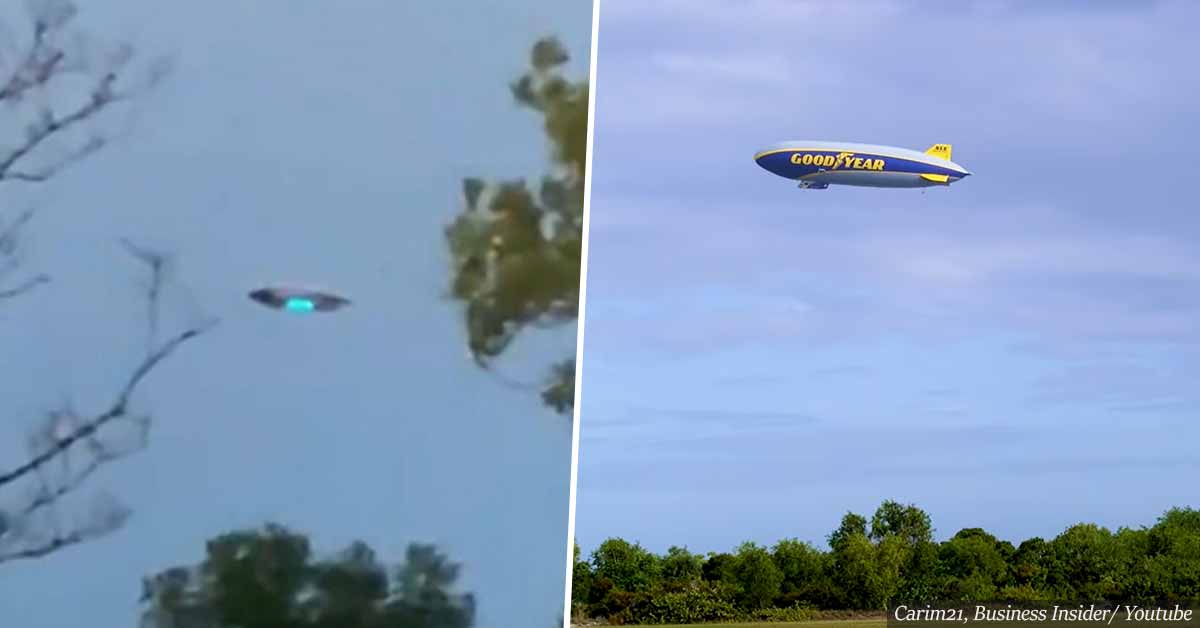 The people of New Jersey were stunned when they thought they saw a UFO flying over the Garden State. Turns out, it was just a Goodyear blimp.
In a matter of hours, social media was filled with videos claiming there was a spaceship hovering over New Jersey. Many users suggested this was a sign that 2020 was an apocalyptic year, The Mind Unleashed notes.
However, what people thought was an unidentified flying object was a simple Goodyear blimp.
In a viral TikTok video, onlookers can be seen standing on the side of the highway and recording the curious object on their phones. The footage claimed to be showing a UFO above New Jersey's Route 21.
Unfortunately, the origins of the unusual hovering spaceship were not so exciting as alien enthusiasts thought.
Goodyear representatives confirmed they had flown a blimp on Monday in New Jersey and neighboring New York City.
At the time, they were filming aerial footage of the NFL game pitting the New York Giants versus the Pittsburgh Steelers at MetLife Stadium in East Rutherford.
However, videos of the blimp still managed to get massive social media attention.
New Jersey UFO sighting. pic.twitter.com/Yk2zn22pYX

— Derek Watson (@derekdwatson) September 15, 2020
In an Instagram video, cars can be seen pulled over to get a better view. The user who posted the video is convinced what he saw was from another world: "I knew I saw a UFO in the projects. 👽 I thought somebody said aliens don't exist 👽"
Another Twitter user posted: "UFO spotted in New Jersey Monday Sep 14, 2020" In a follow-up post, the user assured they knew it was just a blimp.
UFO spotted in New Jersey Monday Sep 14, 2020 #ufo ##sighting #viral #trending #news #radio #trump #newjersey pic.twitter.com/YKyCWO0ury

— D.RoyFlor (@DRoyFlor) September 15, 2020
In June, during an interview, US President Donald Trump said he had heard some 'interesting' things about supposed UFOs. The things Trump was referring to were closely related to Area 51. What is more, since September 2019, when the US Navy admitted they have captured footage of UFOs, the government has been increasingly open in its discussions about the existence of such unknown flying objects.