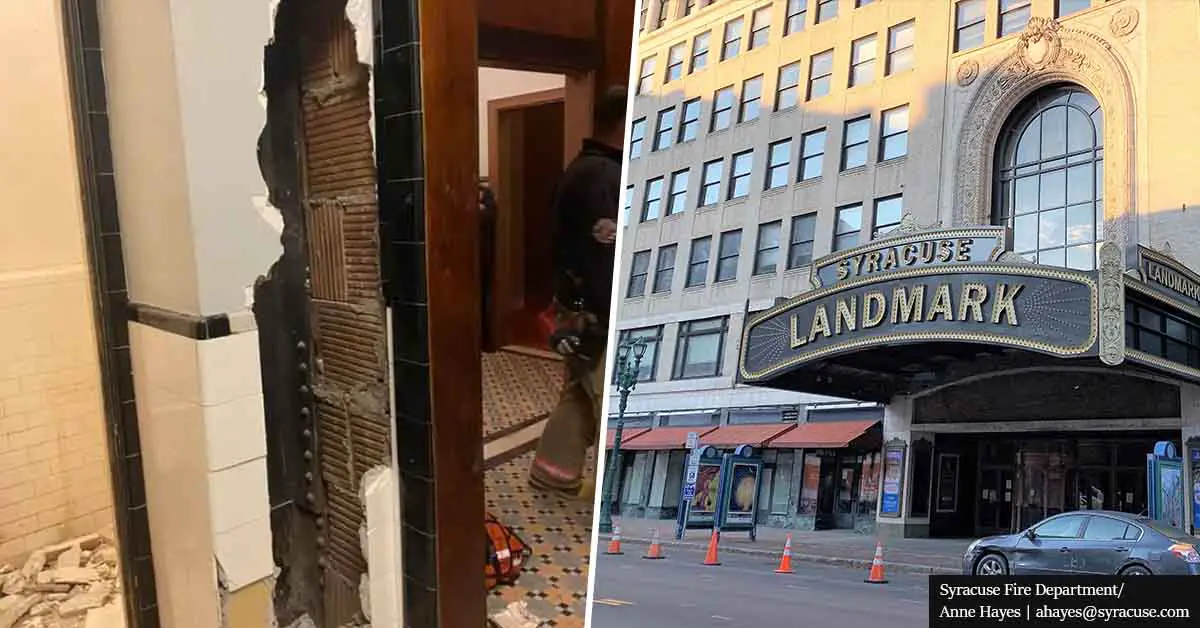 Firefighters rescued a naked man from inside the wall of a New York theatre.
On Friday morning, New York firefighters rescued a fully nude man stuck inside a wall in the Landmark Theatre in Syracuse. They responded to a call by theatre staff claiming to have heard shouting and banging noises coming from behind the walls.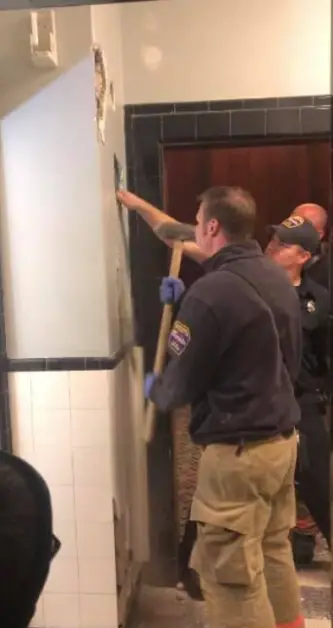 As per Unilad, the rescue team found the naked man stuck in the wall of a bathroom. He was understood to have been trapped there for two days.
In a November 5 Facebook statement, Syracuse Fire Department said:
"It is believed that the person, an adult male, entered the theatre 2-3 days ago. It is not clear how exactly he gained access to the area behind the wall."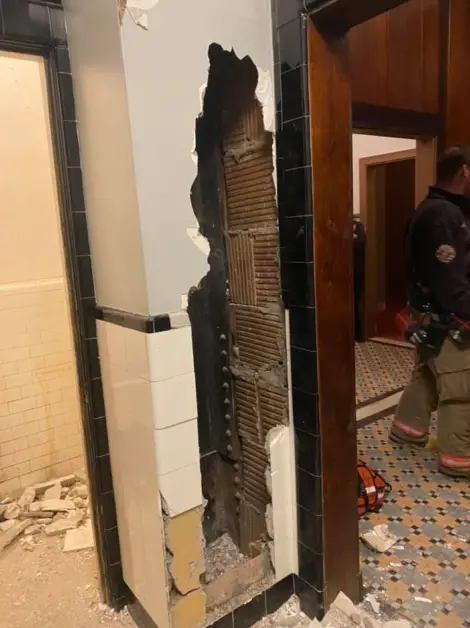 Mike Intaglietta, the theatre's director, said that the man in question has been spotted wandering in the area in the week of the incident. As per Syracuse.com, Intaglietta commented:
"I don't know if he was entering to keep warm or to use the bathroom. I don't know."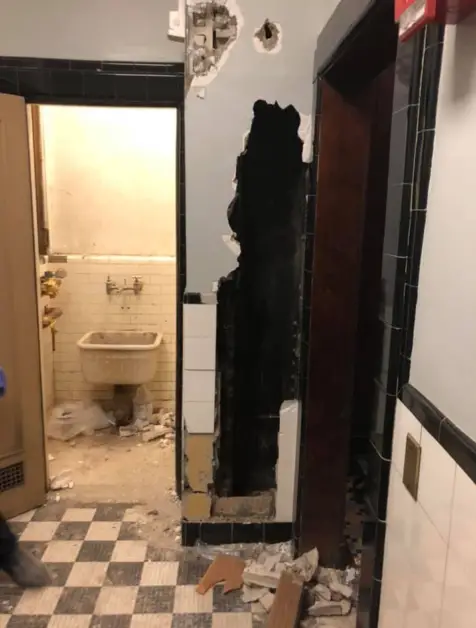 As per investigators, the man was taken to a hospital following his rescue. He is reportedly believed to be suffering from mental health issues.
According to Syracuse Fire Deputy Chief John Kane, there were no physical injuries on the man's body, despite the visible dehydration from being stuck inside a wall for two days. He was not charged or arrested after the nude accident.