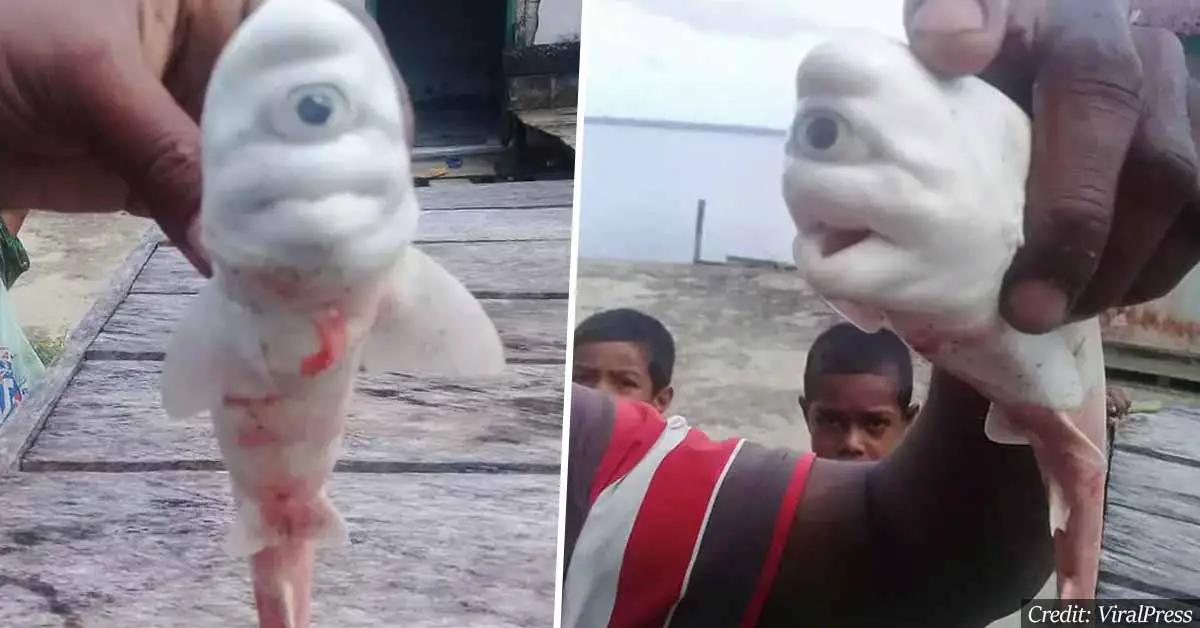 Mutant one-eyed 'cyclops' baby shark cut from mother's womb by stunned fishermen
Indonesian fishermen were left in shock after finding a rare baby albino cyclops shark. 
The one-eyed wonder was discovered inside the belly of a grown shark, which lost its life after getting stuck in nets as fishermen passed through Maluku province on October 10.
As they cleaned the mother's belly and opened it to remove the gut, they were shocked to find the little white shark inside, which was one of three babies.
The baby's color was plain white and it only has one eye situated in the middle of its head. The fins and other body parts were already formed.
Andy – who was part of the fishermen team – said the mother may have been pregnant with the special baby when she was caught in the net by accident. 
Andy said:
"We found three babies inside its stomach, but one of them looked strange with only one eye. Its colour was strange too, like milk."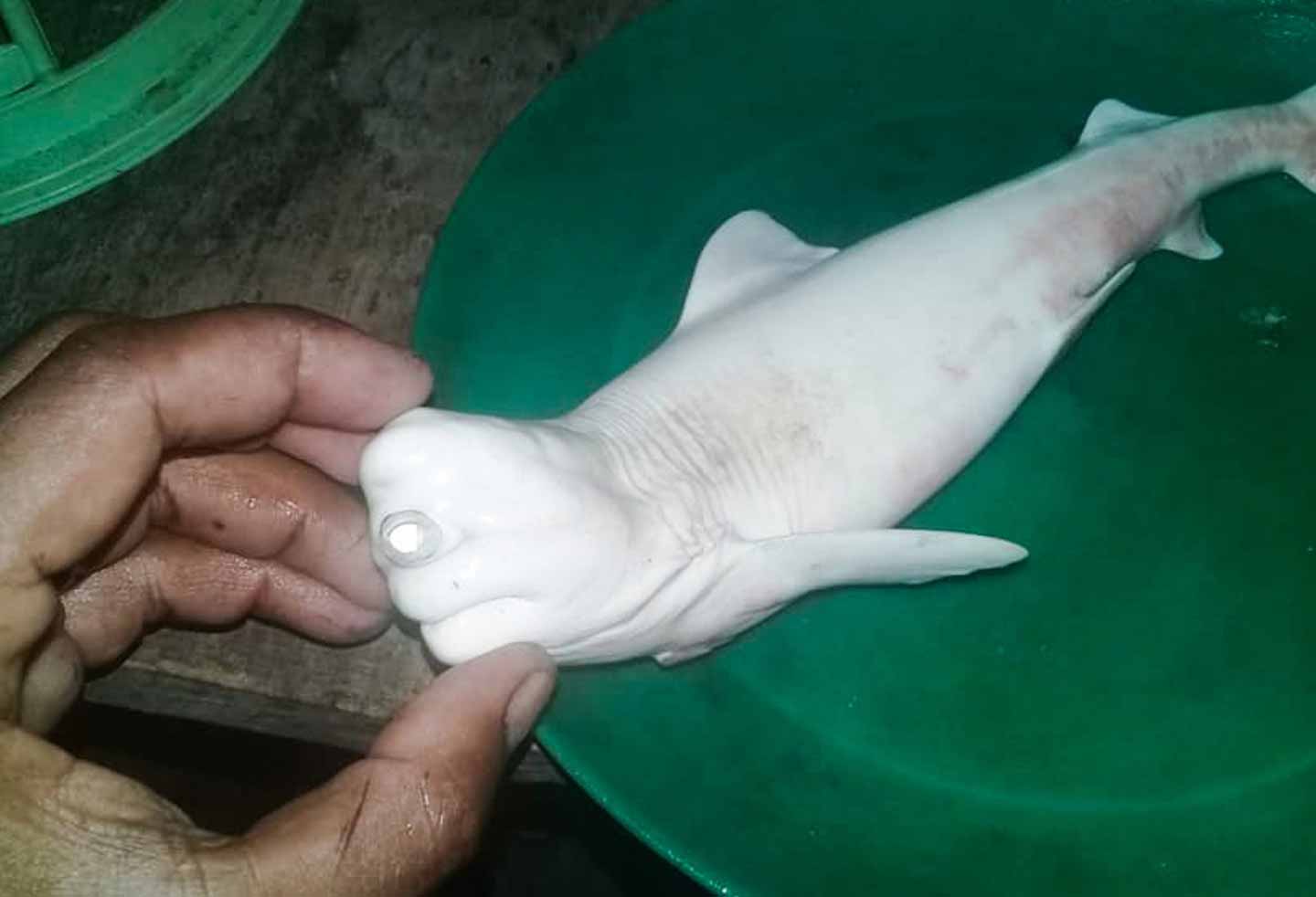 The fishermen reported their discovery to the local marine office, before giving them the baby, which was already dead when they opened the mother's belly. 
In the end, it was found that the baby not only had albinism – which caused the shark to produce low amounts of melanin, hence the milky color – but also a condition referred to as Cyclopia, a deformity that causes the embryo to form just one eye.
It isn't the first time a cyclops shark has come out from the depths.
In 2011, it was reported one of the extremely rare creatures was found inside the womb of a bull shark in the Gulf of California.
Marine expert Felipe Galvan Magana, of Mexico's Centro Interdisciplinario de Ciencias del Mar, said back then:
"This is extremely rare.

"As far as I know, less than 50 examples of an abnormality like this have been recorded."
What are your thoughts on this incredible creature? Let us know by joining the conversation in the comments and please share this article if you've found it of interest.