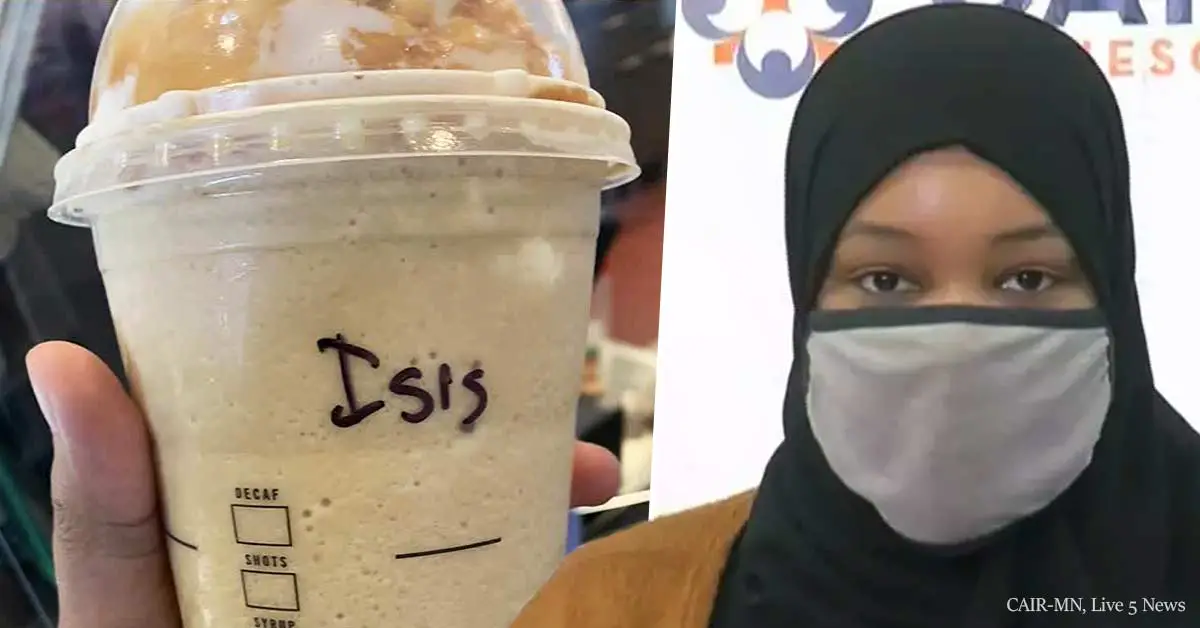 Muslim woman alleges discrimination after Starbucks barista writes 'ISIS' as her name on coffee cup
A Muslim-American advocacy group has called for the firing of a Minnesota Target employee and her manager after a woman was reportedly given a Starbucks cup with the word "Isis" written on it.
A Muslim woman named Aishah, 19, and a friend of her's decided to go for a coffee at a Starbucks located inside a Target store at St. Paul, Minnesota. Aisha says that before she was able to give her full name to the barista, she saw her write something on the cup.
When she received her drink, she saw the writing read "ISIS."
"When I first received the drink, I was in shock that in a day and age that something like this could be written," she said. "I felt humiliated. I felt enraged. I felt belittled."
She then asked about the cup and says the barista told her she misheard her name. Aisha says the manager defended the barista.
The Minnesota chapter of the Council on American-Islamic Relations is now pushing for the firings of those involved as well as for additional training for other workers.
A Target spokesperson, says the company apologized to the woman after learning about the incident and said it was "an unfortunate mistake."
"We have investigated the matter and believe that it was not a deliberate act but an unfortunate mistake that could have been avoided with more clarification. We're taking appropriate actions with the team member, including additional training, to ensure this does not occur again," read a statement made by Target in part.
According to Aisha, no one has yet called her for an apology.
She says her employee never asked about the proper spelling of her name.
CAIR is planning to file discrimination charges with the United States Department of Human Rights and is considering organizing a protest.
"This is not a simple mistake. No one puts the KKK on the cup of somebody's drink," said Jaylani Hussein, executive director of CAIR Minnesota.
See CAIR's press conference on the matter in the video below.
What are your thoughts on this story? Let us know by joining the conversation in the comments and please share this article if you've found it informative.