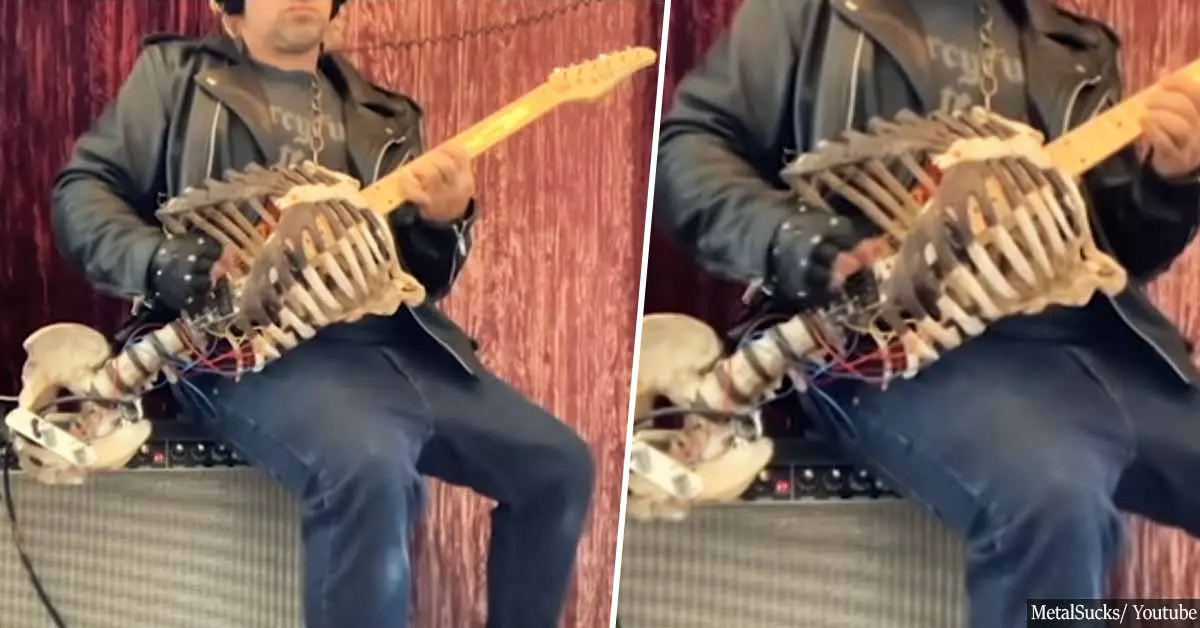 Musician turns his dead uncle's skeleton into a heavy metal guitar
A man turned his dead uncle's skeleton into a fully-functioning guitar to honor him.
Prince Midnight turned his dead uncle's bones into a guitar.
According to the musician, his uncle introduced him to heavy metal, so he had to honor him the right way.
He used the skeleton as a base and attached everything else needed for creating a fully-functioning guitar.
A musician going by the name of Prince Midnight figured out the best way to honor his Uncle Flip's memory. Instead of organizing a standard funeral, the man decided to turn his uncle's skeleton into a guitar and create music with it to continue his legacy.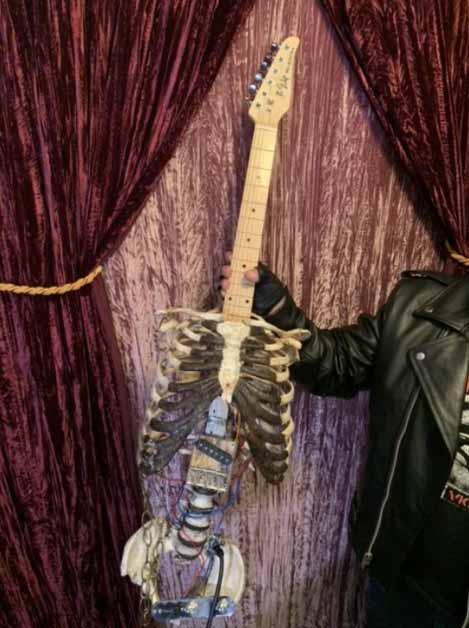 As per UNILAD, Uncle Flip was the person who encouraged Prince to pursue his passion for heavy metal. Besides, the musician's uncle was Greek, meaning that he was orthodox, so cremation was not an option after his death.
So, Prince decided to combine his uncle's passion for music and acknowledge his religion by creating a fully-functioning musical instrument from his bones. 
The musician used his uncle's skeleton as a base. He then attached a guitar neck, pickups, volume knobs, a jack, strings, and electronics.
In an interview with Metal Sucks, Prince Midnight said:
"So, I got the box of bones from Greece and didn't know what to do at first. Bury them? Cremate them? Put them in the attic? All seemed like poor ways to memorialize someone who got me into heavy metal.

So, I decided to turn Uncle Filip into a guitar, which proved to be challenging. I did a lot of research and no one has ever made a guitar out of a skeleton. So, I did it. I started out consulting with two guys in Dean Guitars' wood shop in Tampa but they got cold feet.

Anyways, now Uncle Filip can shred for all eternity. That's how he would want it. I'm super proud of the project and how it serves to honor him, his life and his influence on me."
Initially, Uncle Flip's skeleton was donated to a local college, where students used it for years. But after the college no longer needed it, they returned the bones to his family. And when the family refused to have them cremated, Prince Midnight stepped in and came up with the best way to honor his uncle's memory.
What do you think of this hardcore way of continuing someone's legacy? Let us know in the comment section!