Mum 'Switched Off 13-Year-Old Disabled Daughter's Oxygen Alarm While Her Dad Was Away Fishing'
Credits: Stearns County Jail | Daniel Funeral Homes
A reckless mother has allegedly left her disabled child to die after switching off her vital oxygen alarm. 
Elise Nelson, 35, was charged with murder for leaving her disabled daughter to die after intentionally turning off her oxygen alarm.
Kylie Larson, a 13-year-old girl with severe chronic illness, tragically died after spending a weekend in her mother's care.
The Midwestern Medical Examiner's Office has ruled that the cause of the child's death was a homicide. 
Elise Nelson, from Paynesville, US, has reportedly murdered her 13-year-old disabled daughter. The 35-year-old woman has been charged with second-degree intentional murder and second-degree manslaughter regarding the tragic death of her child, Kylie Larson.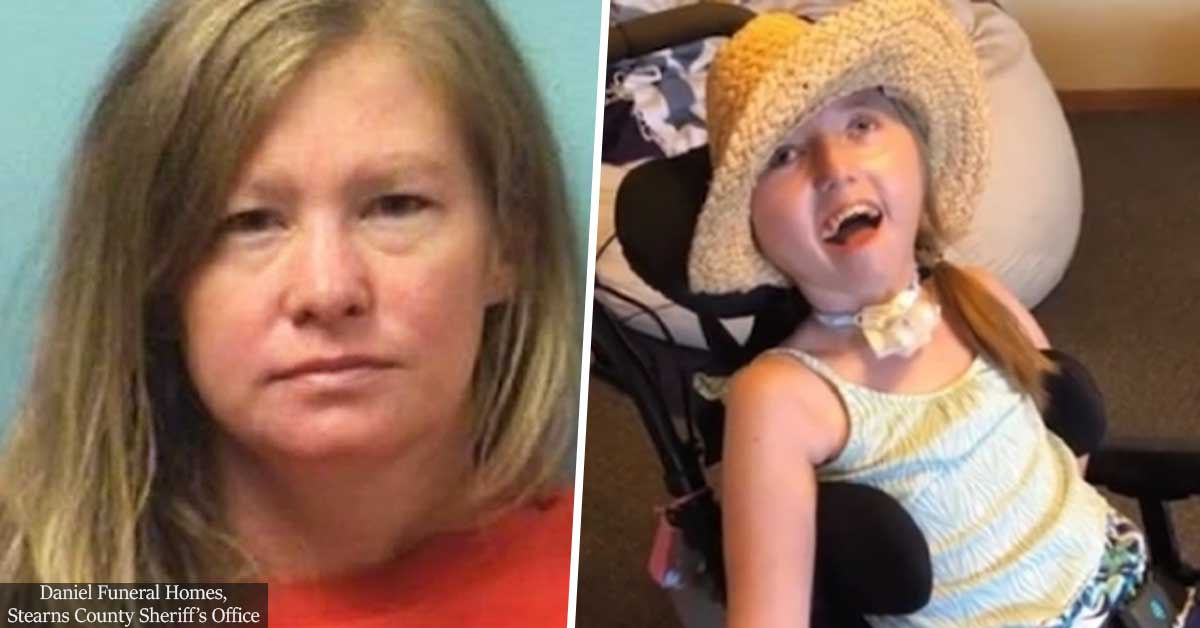 As per CBS Minnesota, a criminal complaint states that the girl died on June 21, after spending the weekend in the care of her mother. At the time, Nelson's husband was on a fishing trip, the Star Tribune reports.
Kylie had suffered from chronic respiratory failure and severe developmental delay from a loss of oxygen. Whenever her oxygen levels became too low, she had to wear a pulse oximeter to monitor her condition. The vital device would also sound an alarm in case the girl's pulse rate becomes of a concerning level, the court was told.
The cruel mother silenced her daughter's alarm multiple times before completely turning it off.
Since the 13-year-old required 24-hour care, having the alarm switched off meant that nothing "monitored the child's oxygen saturation levels of pulse rates," as the criminal complaint explains.
Kylie's last pulse was recorded at 6:43 am – six hours before Nelson called 911. When the officers arrived at the scene, they found the child lying unresponsive on the living room floor. They immediately took her to Paynesville Hospital. Unfortunately, doctors couldn't save her, and she was declared dead within an hour.
According to the Midwestern Medical Examiner's Office, the disabled girl's death resulted from an intentional homicide caused by her mother who deprived the child of vital care.
After Nelson was arrested, her bail was set at $350,000.