A woman from South Africa who claims to have given birth to 10 children is asking for money to help raise them.
Strangely, however, officials say they cannot find any evidence of her delivery.
Gosiame Sithole, the 37-year-old alleged mother of 10, who used to work as a store manager, said that she will be unable to go back to her job following the birth on Monday night in Pretoria, and desperately needs donations of cash and baby necessities to make ends meet.
Gosiame's husband, Tebogo Tsotetsi, who is currently employed, told local media that she spent her savings by taking unpaid leave from work two months into her pregnancy, and is now forced to rely on her elderly mother-in-law to care for the babies.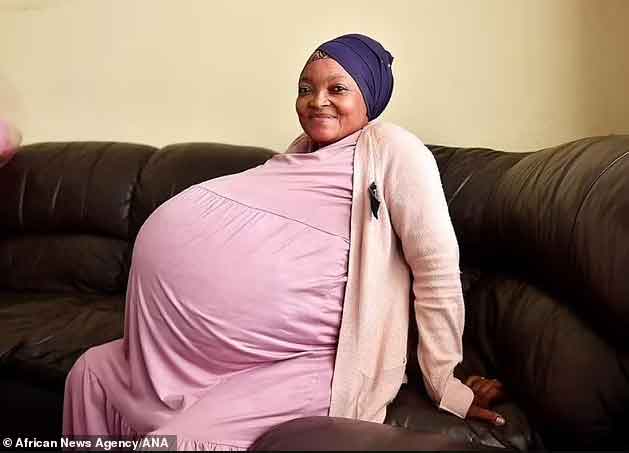 But people are doubting the validity of Gosaime's story, with authorities saying that they cannot confirm the birth because no one has seen her since.
Social workers said they have known about her since 2016 – when she gave birth to twins – and will send someone to her home ASAP to try and confirm the recent births.
Thabo Masebe, a spokesman for the regional governor, said no hospital – public or private – in his province has any records of the delivery of 10 babies and that something like this would be difficult to hide.
A statement read:
"Following reports from the Independent Media group about a Gauteng woman having given birth to decuplets on Monday, the Gauteng Provincial Government conducted a thorough check with all hospitals in the province to establish the veracity or otherwise of the report."

"None of the hospitals in the province, public and private, have any records of such a delivery in their facilities."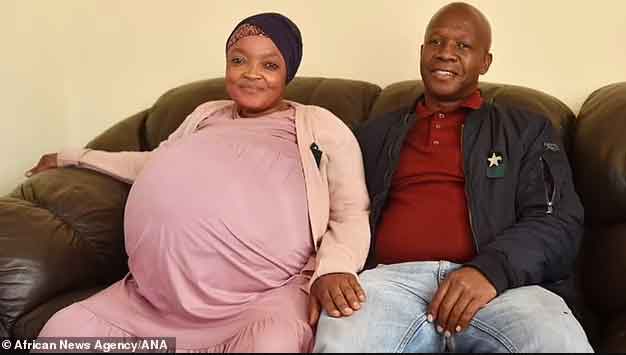 If the birth turns out to be genuine, it would be a new world record – following the birth of nine children by a woman in Morocco.
Gosiame's husband was the first to announce the birth to journalists last Monday, saying his wife is now the proud mother of 7 boys and 3 girls.
Feziwe Ndwayana, a spokesman for the Department of Social Development, told reporters:
"I can only make confirmations tomorrow, because our social workers will visit the mother tomorrow.

We have not physically seen the mother and her children but the mother is our client, she has been our client since 2016.

She has had twins before, so since that time she has been our client."
Unfortunately, nobody has yet shared pictures of the mother after birth or pictures of her babies, which has left many people in doubt. 
Gosiame claimed that initially, doctors told her she was pregnant with 6 babies
But following a later scan, the number was increased to 8. And it was only while undergoing surgery that the other two babies were found.
The mother said she suffered a lot during her pregnancy.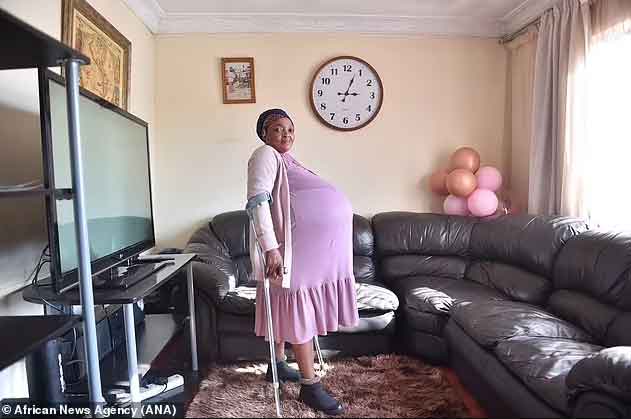 Meanwhile, her husband said that at first, he could not believe his wife was pregnant with six children, thinking it was simply impossible.
"But after I found out that these things do happen, and saw my wife's medical records, I got excited. I can't wait to have them in my arms," he said at the time of the alleged birth.
The condition of the babies following the birth has not been made clear yet.
What are your thoughts on this story? Let us know by joining the conversation in the comments and please share if you've enjoyed the read.