Mother tries to abandon child, 6, drives over him, and dumps his body, to later report him missing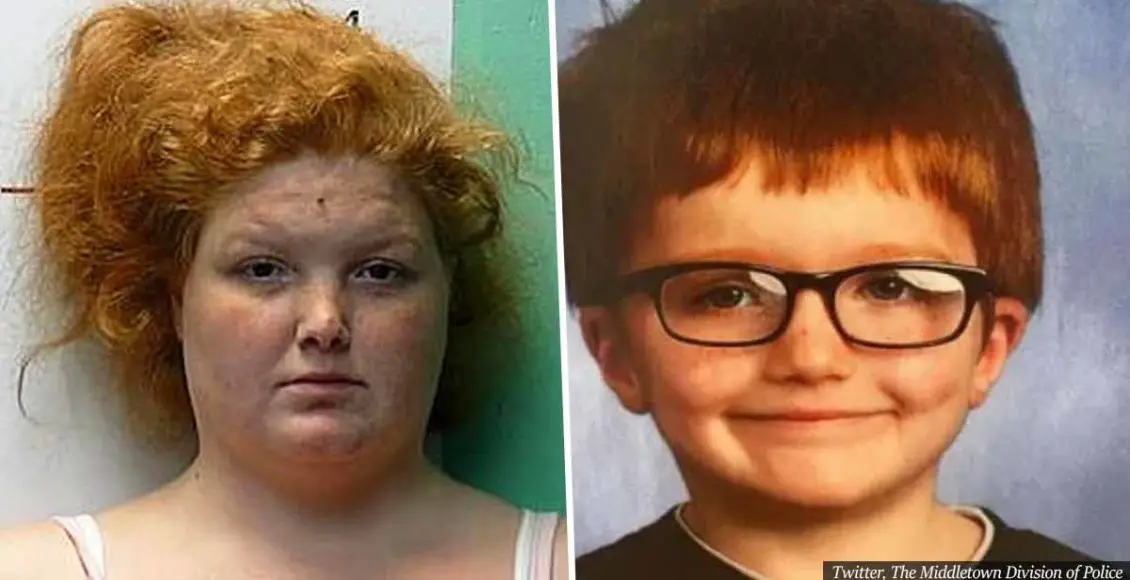 Mother intended to desert her child, 6, and ran over him with her car as he was trying to get back inside. 
WARNING: The article contains graphic details of child abuse and murder that some readers may find distressing.
A mother, 29, attempted to abandon her six-year-old child and drove over him while he was trying to get back.
The boy's brother and sister were forced to watch the traumatizing scene from inside the car.
The mother tried to mask the murder as a missing child case. 
A six-year-old Ohio boy died after his mother tried to abandon him in a Preble County park and then ran him over with her car, Newsner reports.
UPDATE
We are no longer looking in the Crawford Street area. New information has led us outside the city limits. Thank you for your assistance.

— Middletown Division of Police (@MPDOhio) February 28, 2021
Brittany Gosney, 29, from Middletown, reportedly drove to the park with three of her children in the car on the day of the incident – February 27. She went there intending to ditch her six-year-old son James Robert Hutchinson. As the child tried to get back inside his mother's vehicle, she sped off and dragged him along with the car. His brother and sister were forced to watch the horrific scene of their mom running over their little brother.
Gosney allegedly returned to the park about half an hour later, only to find James's lifeless body in the parking lot with a head injury.
As FOX19 reveals, her criminal complaint stated that "she picked the child up, put him back in the vehicle and drove back (to their home on Crawford Street) where she took the child in the house and placed him in an upstairs bedroom."
The next day, Gosney and her boyfriend, James Hamilton, 42, reportedly went to Ohio River to dump James's corpse. The pair decided to push the child's death as a missing case. At around 10:15 a.m., they went and informed local police that the six-year-old was missing.
However, while being questioned about the details of James's alleged absence, Gosney and Hamilton's stories didn't match. Eventually, the police grew suspicious. As per USA Today, Middletown Police said in a statement:
"Sadly, upon further questioning of Brittany Gosney and her boyfriend, James Hamilton, they now say that James was killed in Preble County a few days ago. The child's body was brought back to Middletown, where they live, and later put into the Ohio River."
***PRESS RELEASE*** pic.twitter.com/4MaMj9Zxo2

— Middletown Division of Police (@MPDOhio) March 1, 2021
Middletown Police Chief David Birk said: "The mother is not showing much remorse at this time."
The chief added:
"We'll know more once James is recovered and the coroner is able to do an autopsy."
Gosney's two other children were found unharmed after the incident. There were no details on what their mother intended to do with them since they witnessed her murdering their little brother. Police stated they have been removed from the residence they lived in.
Chief Birk commented:
"This has really touched my soul and my heart. My kids are older, but my youngest is 16, but I'm just sitting there, you know, the poor six-year-old has no idea what's going on and what's happening, and for the other kids to go through this too. It's just heartbreaking."
Brittany Gosnay was charged with murder, abuse of a corpse, and tampering with evidence. Her bail was set at $1 million. As for James Hamilton, he was charged with abuse of a corpse and tampering with evidence. His bond was set at $100,000.