Mother finds child sex doll on Amazon resembling her daughter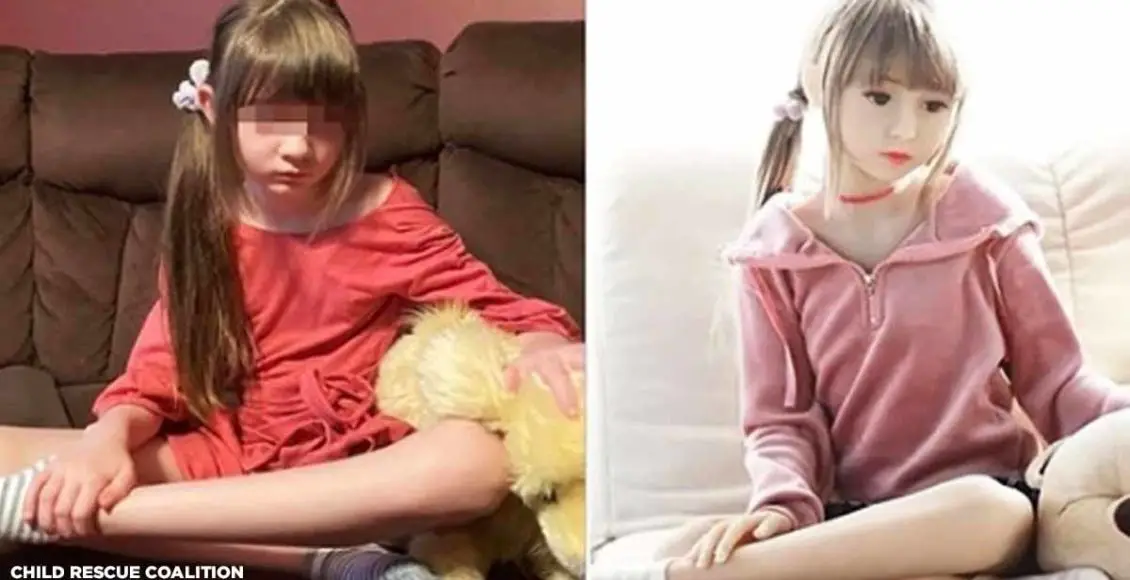 A shocked mother said she "cried uncontrollably" after she discovered that her daughter's image had been used to manufacture a child sex doll that was being offered on the web. 
The Florida mom, who wanted to be referred to as 'Terri', said a friend of her's sent her a message regarding a doll that looked too much like her daughter being sold on Amazon for $559.
The item was listed on the web as a "high-quality sexy dolly live dolls for men."
The doll strongly resembles a picture that Terri posted on Facebook of her daughter sitting on the couch at home.
She told local news outlet WTVJ that finding the doll has left her deeply disturbed.
"I knew it right away. I knew it … the one site, I saw her and zoomed in on her face and hair," she said. "I couldn't believe it."

"I started crying," she added. "I was just completely in shock and angry."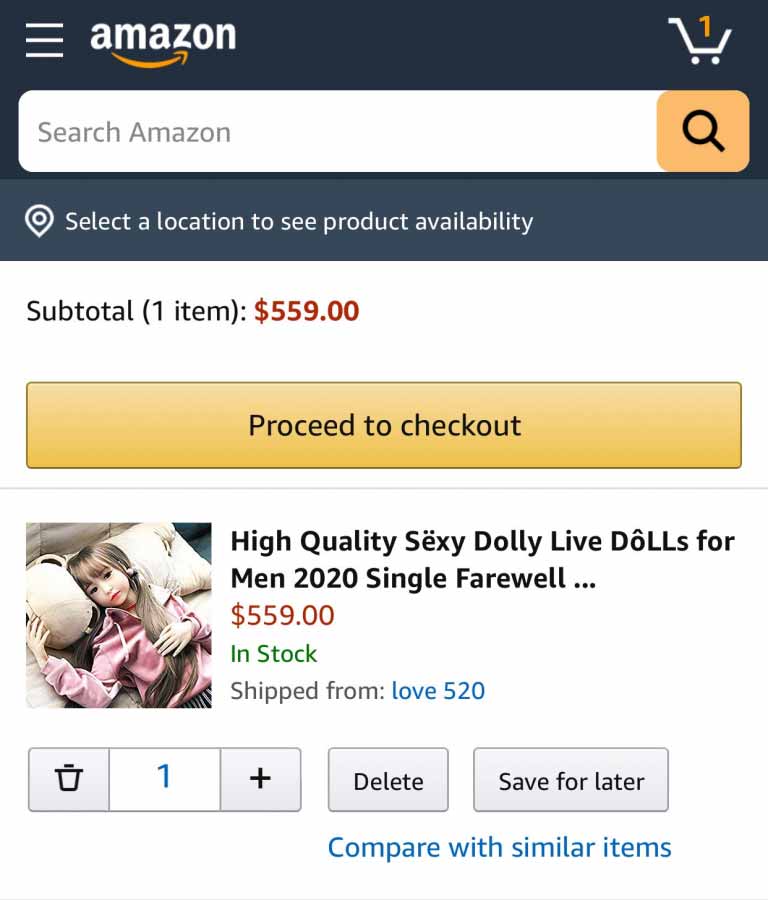 The reviews left for the item were just as horrifying, with one person saying it was a "good item during these times".
"I can't sleep sometimes because that's all I can think about, men who have sex with those dolls, and I can't get them back. I just want to burn them," the worried mother said.
Terri said she urged Amazon to remove the doll from the site, and advertisements for it were taken down in a matter of 4 days. 
"All sellers must follow our selling guidelines and those who do not will be subject to action including potential removal of their account," an Amazon representative said. "This product has been removed."
However, later Terri reported that the item was still available on other web pages, and there is also a video where people explain how to use it. 
"They should be charged as sex offenders," Terri said of the people who use child sex dolls.

"They should be fined – and these websites need to be shut down."
Afterward, Terri turned to the Child Rescue Coalition for help. They are a Boca Raton-based organization that is working to pass a federal law forbidding the sale and purchasing of child sex dolls.
The worrying story gained the attention of Elizabeth Smart, a child sex abuse survivor and advocate who shared an Instagram video recently calling on viewers to sign the petition banning the sale of child sex dolls.
What are your thoughts on this disturbing story? Let us know by joining the conversation in the comments and please share this article if you've found it informative.