'I didn't want that f***in' baby anyway': Tennessee mother charged with child abuse after Facebook Live showed her carelessly tossing her one-month-old daughter while smoking in her face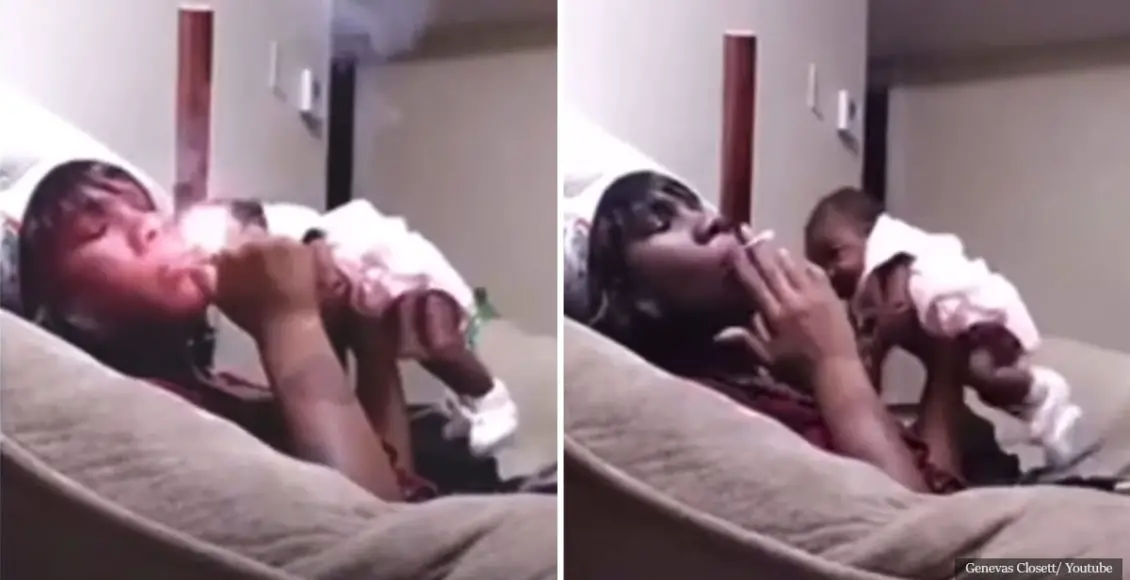 A Tenessee mother has been charged with child abuse after sharing a Facebook Live video in which she can be seen smoking in the face of her one-month-old baby girl and bench pressing her. 
Tybresha Sexton was put under arrest last Sunday in Chattanooga, Tennessee, and was charged with aggravated child abuse.
According to statements, when police officers arrived, Sexton loudly shouted "I didn't want that f***in' baby anyway," and added she "already told them that."
The disturbing video shows her smoking and carelessly tossing the baby in the air:
Police documents state that a number of neighbors stepped inside the apartment while officers were there and showed them the footage.
A police officer said the mother's breath wreaked of alcohol and there were empty liquor bottles lying on the floor.
In addition to aggravated child abuse, the mother was also charged with disorderly conduct and resisting arrest.
This Chattanooga mother is behind bars for child abuse. Police say Tybresha Sexton posted a Facebook live video where she's seen shaking her baby, picking her up by the arm & then dropping her.

I'm LIVE at 12 to show you the video and explain how the 1-month-old is doing now. pic.twitter.com/haRsvjMAhw

— Kiley Thomas (@KileyThomasNews) September 30, 2019
As soon as she was taken to the police station, Sexton reportedly continued causing disorder and once again announced to the officers that she did not want the baby.
The infant girl is now being cared for by Sexton's mother.
What are your thoughts on this disturbing story? Let us know by leaving us a comment. 
Source: NewsChannel9