Moment Jeff Bezos' girlfriend 'thirsts' over Leonardo DiCaprio has the Internet obsessed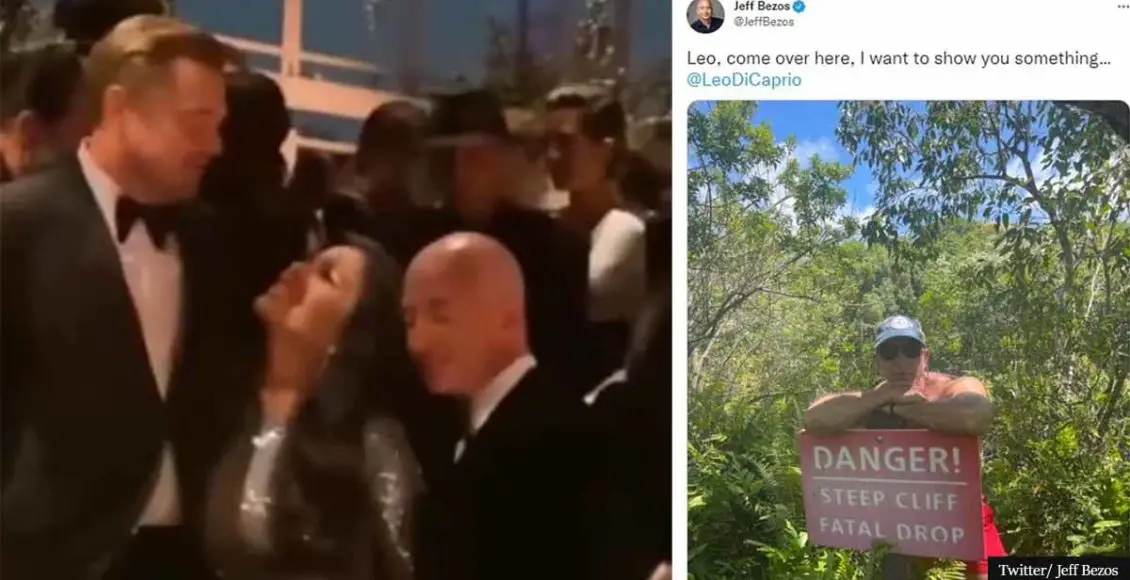 Jeff Bezos has issued a joking(hopefully) threat to Leonardo DiCaprio after his girlfriend Lauren Sanchez was caught "thirsting" on the actor. 
A video from the glamorous Los Angeles County Museum of Art (LACMA) Art and Film Gala is circulating social media with the speed of light. It shows the beautiful date of billionaire Jeff Bezos, Lauren Sanchez, swooning over Hollywood star Leonardo DiCaprio.
Meanwhile, the Amazon CEO stands there, completely oblivious to the flirty look his girl gives to the handsome actor.
After the short but frisky clip got to Bezos' attention, he decided to joke around with the situation and called DiCaprio out publicly on Twitter.
Leo, come over here, I want to show you something… @LeoDiCaprio https://t.co/Gt2v9JZTNz pic.twitter.com/KqGLB839NI

— Jeff Bezos (@JeffBezos) November 8, 2021
The video on Sanchez gazing at DiCaprio as if he was a work of art has been viewed millions of times in less than two days. 
Besides, social media users are definitely having fun with the flirty look Lauren gave Leonardo. One commented:
"Sis walked in with the richest man on the planet and risked it all when she got next to Leonardo."
Leonardo Dicaprio meets Jeff Bezos & his new girlfriend at the Art Gala in LA pic.twitter.com/8UmvOMgJFT

— 2Cool2Blog (@2cooI2blog) November 7, 2021
Another added: "Jeff Bezos girl literally just forgot she's holding hands with the richest man in the world as soon as DiCaprio hugged her."
A third said: "Find you someone who looks at you the way Jeff Bezos' girlfriend looks at Leo DiCaprio."
Others didn't miss the chance to note how the American news anchor checks Leo's behind as he leaves. 
How she checks him out as he leaves 🤣 pic.twitter.com/GvuqDOXVFB

— Edgar 🧉 (@ConcacafEdgar) November 8, 2021
Screenshots of the split-second Sanchez lays eyes on the Titanic actor's backside flooded the comment section. One person noted: "Leo about to lose his Prime membership," while another added: "Jeff is gonna remove all Leo movies from Amazon Prime."
 Jeff Bezos and his partner Lauren Sanchez have been together for nearly three years now.
They revealed their relationship to the public in January 2019, as Daily Mail notes.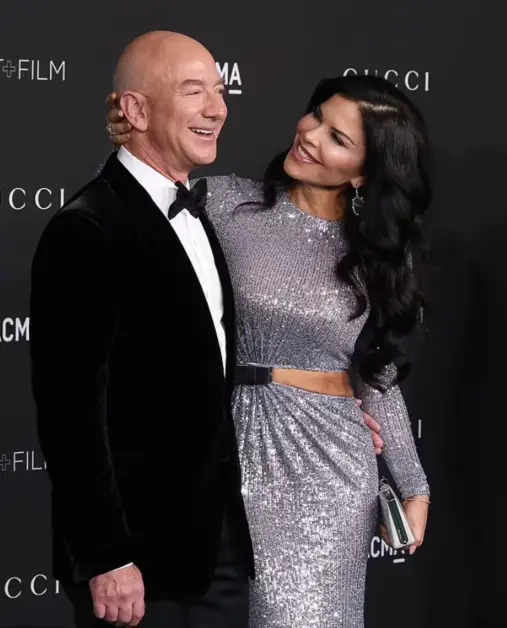 On Saturday night, the couple was at the 10th Annual LACMA Art and Film Gala. DiCaprio's girlfriend, 24-year-old model Camila Morrone, was also at the glam event. However, she and the actor didn't walk the red carpet together.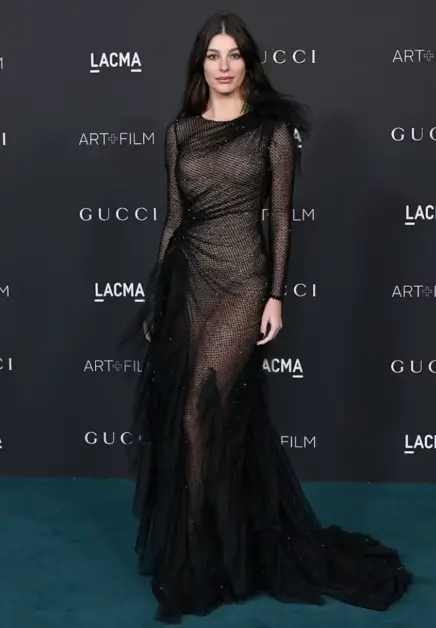 One of the social media users commenting on the flirty look Sanchez gave Leonardo at the Gala said:
"Being the first over-25 to date Leo would be more impressive to me than pulling Jeff Bezos."