Mom turns her baby into a zombie for Halloween photoshoot
This Halloween photoshoot is both scary and pretty cute.
The photographer and labor and delivery nurse Tiffany Renfroe captured the creative thematic pictures of her zombie baby.
Tiffany first shared the pictures of her daughter and her husband with her friends and family.
"No babies were harmed in this process. No contacts were used, eyes were edited. (although it makes me giggle because trying to picture putting contacts on an 11th month old is hilarious when I can't even wrangle her to change a diaper some days)."
The unusual family photos quickly went viral. For them, it was a cheerful way to have fun and spend time with their children. In an interview for WTVY Tiffany said:
"You're making them wear these ridiculous outfits that they don't want to be in, that they can't get dirty, they can't have fun. And so I think that was the best part, that we were able to all have fun together, and she was able to get dirty, and the other kids were able to get dirty, and it was like a whole adventure over the whole day."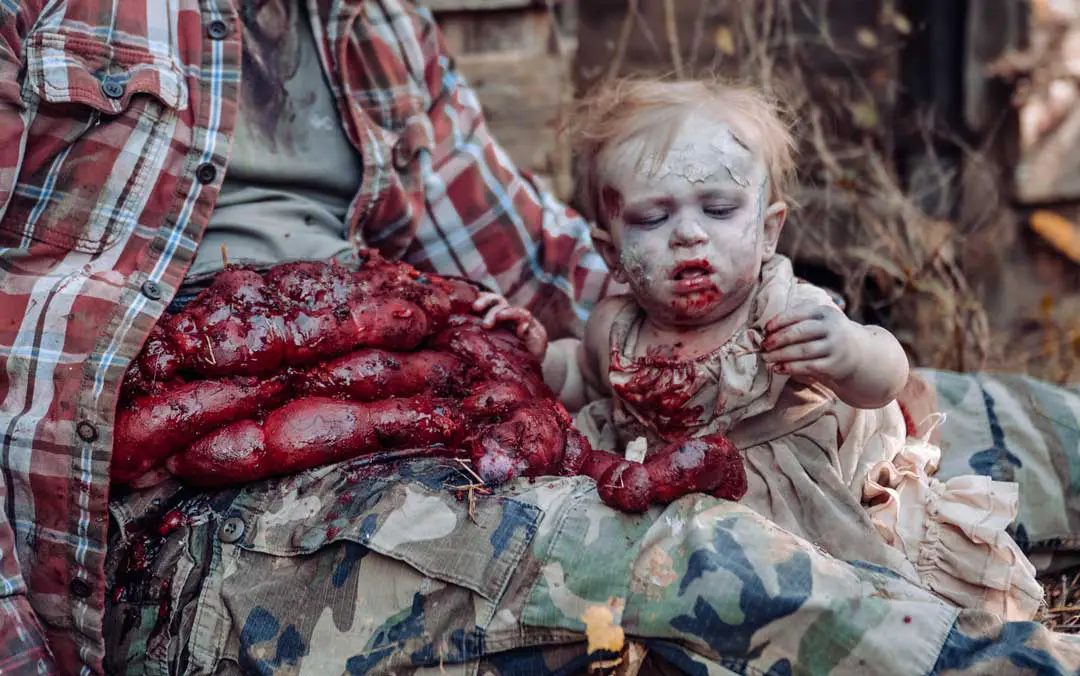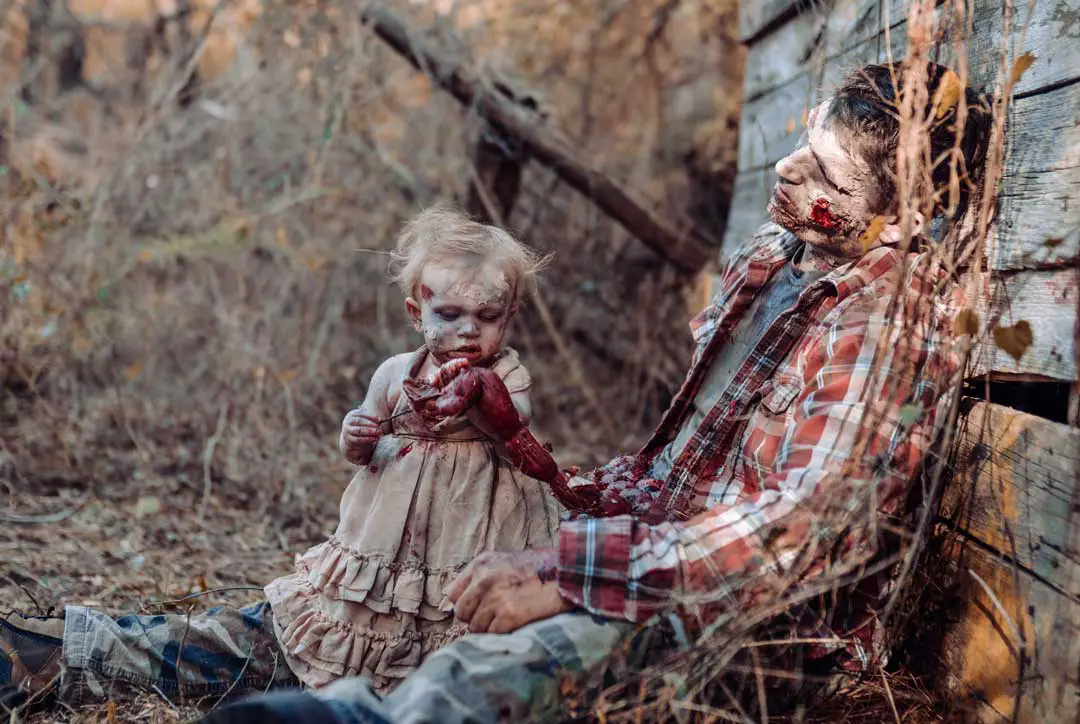 Daniel Renfroe, Tiffany's husband, has a passion for horror films. He's more than happy to have the opportunity to share this passion with his 11-month-old daughter Oakley.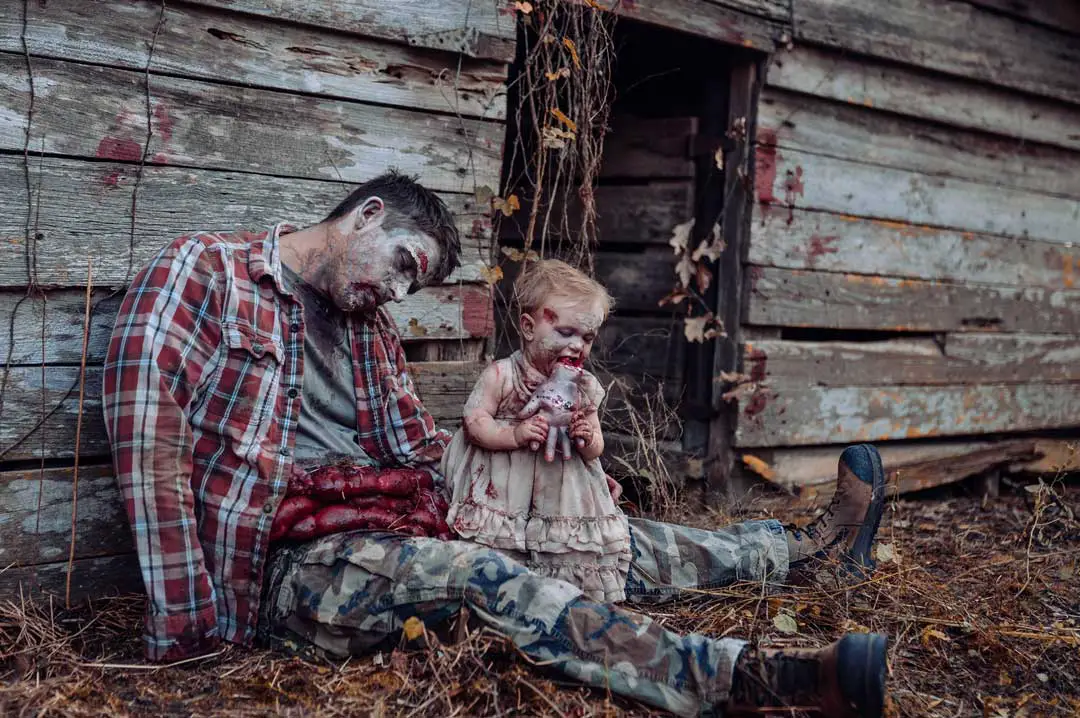 When the Renfroe's came up with the idea of a photoshoot, the visionary mom knew it had to be in a horror theme. They also did a series of photos with Daniel dressed as Michael Myers. He was pretty excited:
"It's awesome, I was pretty pumped about doing the whole Michael Myers theme. We grew up doing haunted houses and stuff that was always the first character I would grab."
However, at the end of the day, what really mattered for the Renfroe family was spending quality time together. Whether you do something your kids love or something you love, what matters is being with them and enjoying the moment.