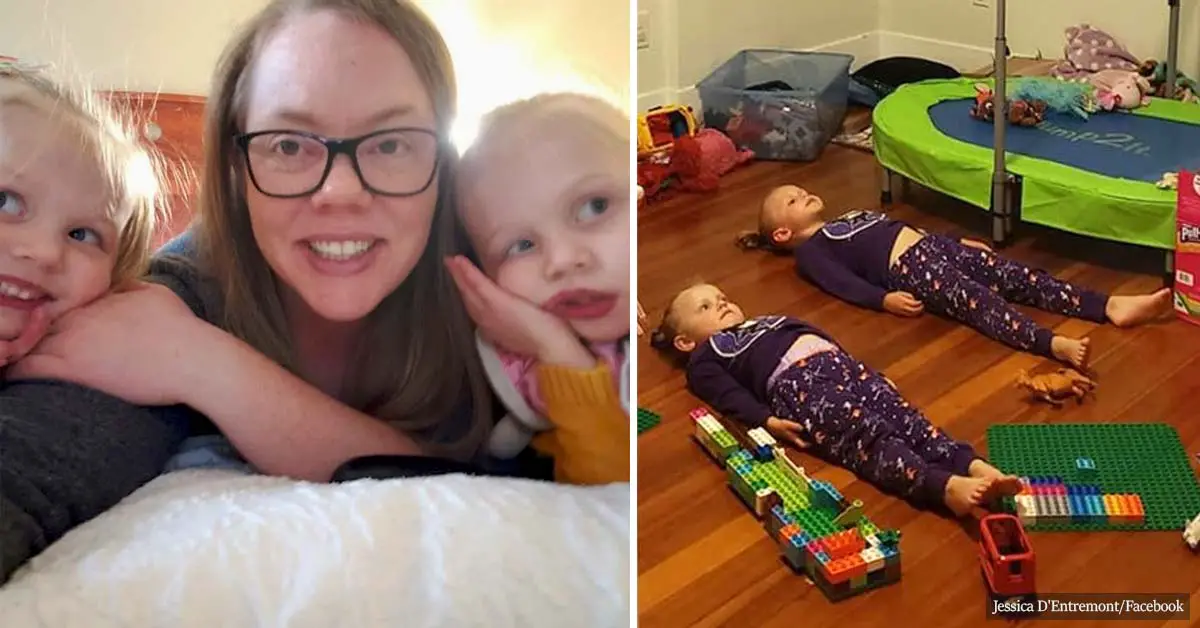 Mom calms kids by telling them to stay still to charge glow-in-the-dark pajamas
A mother shares her genius hack to keep her kids calm before bedtime.
She tells them they have to stay still to charge their glow-in-the-dark pajamas.
Having children is a blessing, but sometimes it can get challenging. At times like this, parents usually fabricate little white lies, in order to keep their kids quiet for a while.
After a day of sweet but exhausting activities with her two daughters, Jessica D'Entremont was trying to figure out a way to calm them down and get some rest before bedtime. She shared with POPSUGAR that both her children have sensory processing disorders, which made the walk home almost unbearable.
"Both of my girls have sensory processing disorders and we had a very busy day. Our walk home threw them all off due to the crowds, noise, and the shopping."
She came up with a simple yet genius parenting hack. Jessica remembered that last year she bought her children glow-in-the-dark pajamas for Halloween, and she recently pulled them out. She told her daughters, Emma, 4, and Hannelore, 3, that if they lie super still to charge them, the pajamas would glow in the dark. She posted a sweet photo of her daughters lying on the ground under the lights.
In an interview for TODAY, the brilliant mom said that she knew her kids would want their pj's to be very bright, so she was sure this trick would work. However, the kids were curious and suspicious, so Jessica got even more creative. She started putting their pajamas back in the drawer, so they wouldn't be exposed to light during the day. This hack definitely supported her theory. Jessica added:
"I think it's nice sometimes to see something just innocent and playful and relatable. What parent doesn't want five minutes of quiet? I think everyone — parents, grandparents, aunts and uncles, nannies and babysitters, teachers — anyone who is around kids just got it."
After the clever mom turned the lights off, the Halloween pajamas really did glow.
Emma and Hannelore loved it. The little girls genuinely enjoyed glowing in the dark and being "invisible" even though their parents could still see them.
The photo of the two girls lying on the ground with their glow-in-the-dark pajamas inspired many parents to try similar hacks to deal with their kids. This story is a clear proof that parenthood can boost your creative thinking and crisis management skills.