Model mom! OnlyFans star, 26, opens fire on two burglars armed with Uzis who attacked her husband and son
Miami mom, 26, defended her child and her husband after burglars burst into their home and opened fire.
Ansley Pacheco, a 26-year-old model, protected her family from two burglars who burst into their house.
The robbers, who were armed with Uzis, opened fire at Pancheco's husband, but she defended him by firing back.
No one was injured in the crossfire.
Home security footage captured two masked burglars armed with Uzis breaking into the house of  Instagram model Ansley Pacheco. The incident happened on October 4, Daily Mail reveals. At the time, the model mom was in the bedroom of her Hialeah property.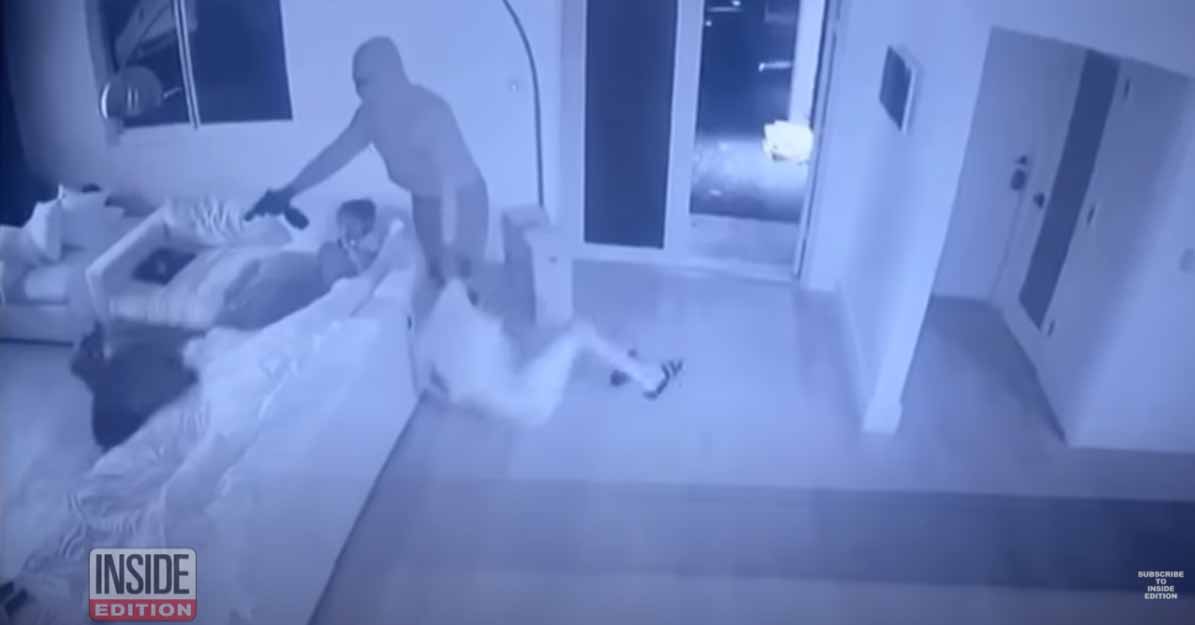 The robbers burst through the front door and began shooting at Pacheco's husband, Daniel, and their guests. In the footage, the young mother can be seen rushing to grab her own pistol from a nightstand before firing back at the armed men. Meanwhile, she can be heard yelling out: "Don't shoot! My son is in here!"
According to a spokesperson from the Miami-Dade County Sheriff's Office, at the time of the crossfire incident, deputies responded to a 911 call of a home invasion at the location.
The lives of everyone in the house were in danger.
Ignoring Pacheco's pleas in a bid to protect her child, the burglars began shooting into the bedroom. In an interview with Inside Edition, the model said:
"They could've killed me, and they could've killed my son. They were shooting right over his head. They didn't care."
The security camera also caught the moment when Daniel runs into the bedroom and grabs the gun from his wife's hands. With the pistol in his hand, Ansley's husband then chases the men outside as they bundle into their getaway car.
Describing the terrifying encounter, Daniel told NBC 6:
"I ran to my wife, grabbed the gun, shot at them a couple of times, I think I hit the car."
Thankfully, no one was injured in the shoot-out. However, before fleeing the scene, the armed men managed to steal expensive jewelry and watches from the home.
Unfortunately, the robbers' identities have not been revealed, and the couple claims they have 'no idea' who might want to hurt them.