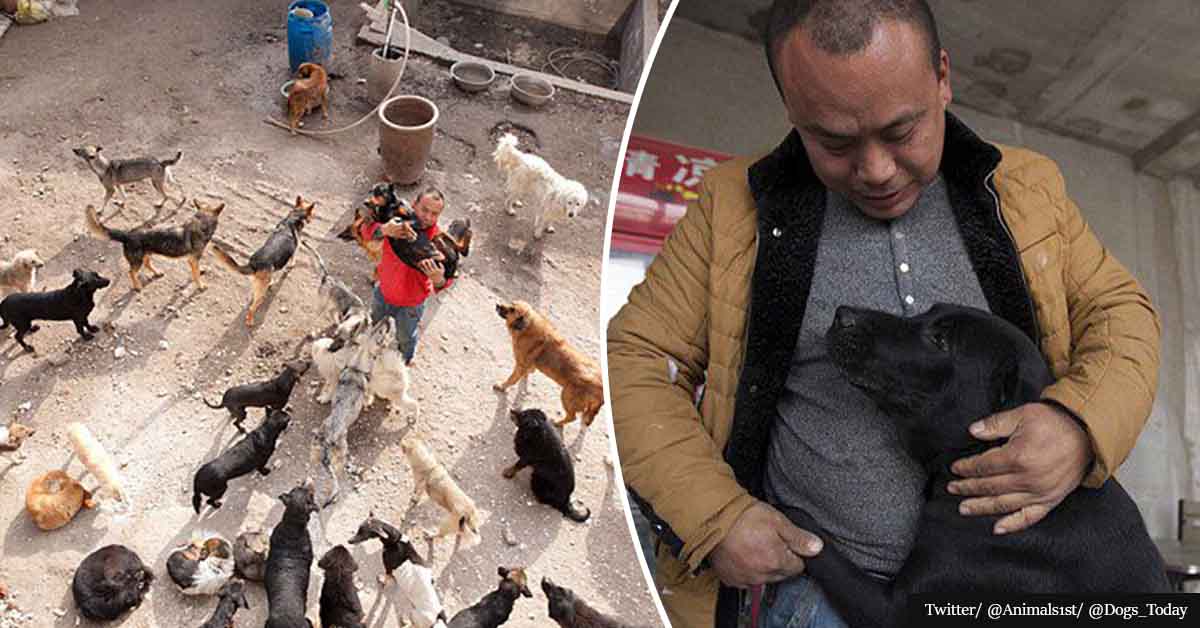 Millionaire Spent His Fortune Turning Slaughterhouse Into Safe Haven For Dogs
A millionaire in China decided to use his fortune to save the lives of thousands of dogs.
Wang Yan made his money by running a steel business in the city of Changchun but no matter how much he made, it couldn't replace his loving dog, who suddenly disappeared years ago.
After spending countless days looking for his best friend, someone told Wang to check the slaughterhouse as a last resort…
Due to the fact that there are many strays in the city, it is known that they are being captured, slaughtered and sold on the market for their meat.
"Chinese millionaire builds dog shelter to save thousands from the slaughterhouse" https://t.co/QZwPO9dgcy pic.twitter.com/QFATZXEIZQ

— Dogs Today (@Dogs_Today) November 23, 2015
Sadly, Wang never saw his dog again but what he witnessed in the slaughterhouse changed him forever.
He knew something needed to be done so he decided to buy the slaughterhouse and turned it into a dog sanctuary.
Chinese millionaire spends all his fortune saving stray dogs from the slaughterhousehttps://t.co/nsrTwj899x pic.twitter.com/ASXia9wK65

— Animals1st (@Animals1st) November 20, 2015
Reportedly, Wang has spent a big chunk of his money on the project. He bought the slaughterhouse for $400,000, and funds the shelter on his own… even if it means going into debt.
"I don't accept monetary donations, I only hope that kind-hearted people will be able to donate a few supplies to help," he told Metro.
Something nice! Chinese Millionaire Spends All Of His Money Buying A Slaughterhouse & Saving 2000 Dogs https://t.co/6Z9rEkucqR h/t @cherylf4 pic.twitter.com/3unqI3nQDp

— Shi4Tech 💙 #TechForGood 💙 (@Shi4Tech) November 12, 2016
And his incredible act of kindness has seen wonderful results… Since 2015, Yan has taken in 2000 dogs from the city and helped 200 of them find a new home through adoption.
What are your thoughts on this man's inspiring act of compassion? Let us know by joining the conversation in the comments and please share this article if you've enjoyed the read.