Mike Tyson Was Ready To Pay £9,000 To Fight With A Gorilla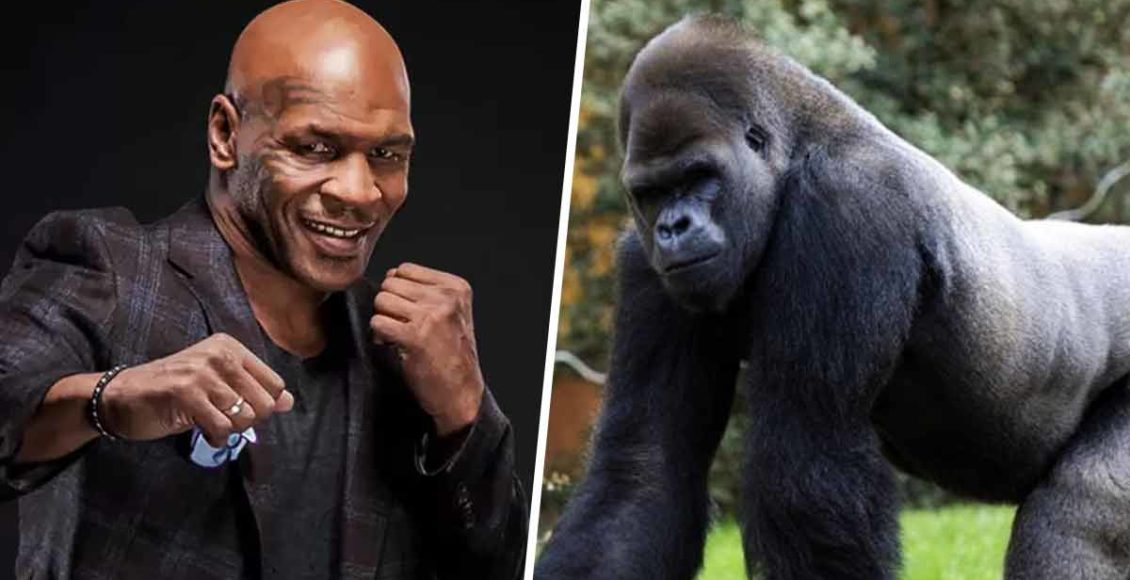 The boxing champion is famous for having a penchant for exotic animals. In the mention where he lives, he has a pet tiger, and they both appeared in the movie "The Hangover".
So maybe it's the passion Tyson has for wild undomesticated animals that pushed him into trying to beat a giant gorilla.
That happened a long time ago in the 80-s of the 20th century when the boxer was in his twenties. Tyson bribed a zoo-keeper to open the New York zoo for him and his former wife Robin so that they could have a romantic, private walk among the animals.
But when the couple got to the cage of the silverback gorilla, the boxing champion came up with an unusual idea. He offered to pay the zookeeper £9,000 if he allowed Mike to fight with the giant animal. Thank God, the zookeeper turned down the offer.
Tyson tried to justify his behavior in an interview for The Sun. But, he couldn't provide any good reason for his actions.
Here's what he said :
"I paid a worker at New York's zoo to re-open it just for Robin and me. When we got to the gorilla cage, there was one big silverback gorilla there just bullying all the other gorillas.
They were so powerful, but their eyes were like an innocent infant. I offered the attendant $10,000 to open the cage and let smash that silverback's snotbox! He declined." , said the champion.
Michael Gerard Tyson was born on June 30, 1966. He won his first title fight against Trevor Berbick for the World Boxing Council (WBC) heavyweight championship in 1986.
That made him the youngest heavyweight champion in history. He also won the WBA and IBF titles after beating James Smith and Tony Tucker in 1987.
Tyson outshone his opponents with his impressive strength, outstanding quickness of hand, coordination, and timing.
But assuming that anyone (even a heavyweight boxing champion) could defeat an animal whose average speed is clocked up to 25mph and is much stronger than any human is nothing short of crazy. For the record Usain Bolt's speed is 27 mph.
What's more, the silverback gorilla is usually more massive than most people even if they are with the size of Tyson. And these animals' center of gravity is closer to the ground. So a gorilla would have a considerable advantage over any human when fighting.
Therefore even if Tyson had bribed the worker and got into the cage, he wouldn't have had much chance of beating his Gorilla opponent.
Thank God that the fight Tyson vs The Silverback Gorilla never took place.