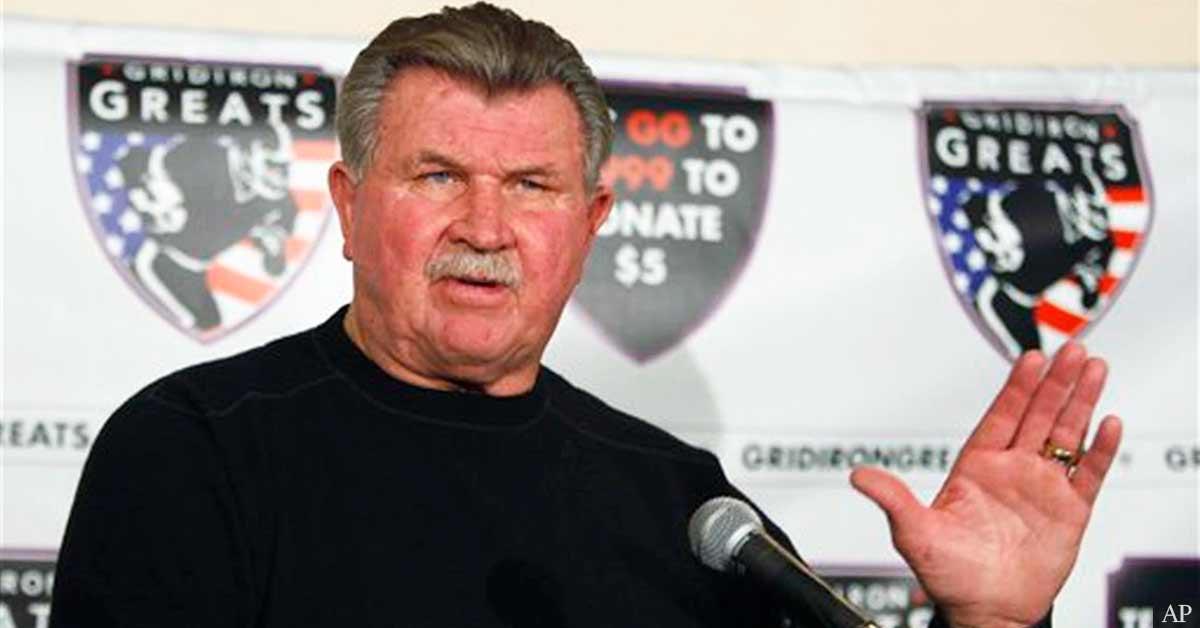 Mike Ditka to Kneeling Athletes: 'If you can't respect our national anthem, get the hell out of the country'
Chicago Bears icon and NFL Hall of Famer Mike Ditka recently expressed his disapproval regarding people who take a knee for the national anthem of the United States. 
In a recent interview for TMZ sports, Ditka was highly critical of the new and controversial protesting trend.
"If you can't respect our national anthem, get the he– out of the country," Ditka said. "That's the way I feel. Of course, I'm old fashioned, so I'm only going to say what I feel."
Hall of Fame football coach and former NFL broadcaster Mike Ditka spent much of the 2016 season voicing his opposition to Colin Kaepernick's protest against racial injustice and police brutality.https://t.co/1N5jzYpLOU

— USA TODAY (@USATODAY) July 26, 2020
His comments came after Drew Brees – a quarterback for the New Orleans Saints – initially said he would never agree with people who disrespect the US flag, but was then attacked by players and fans alike, Brees quickly withdrew his comments on the issue.
I would like to apologize to my friends, teammates, the City of New Orleans, the black community, NFL community and anyone I hurt with my comments yesterday. In speaking with some of you, it breaks my heart to know… https://t.co/Jg36d0Ad0l

— Drew Brees (@drewbrees) June 4, 2020
Others in the business have also expressed their thoughts on the topic in light of the recent unrest in the country, sparked in large part by the death of George Floyd in Minneapolis this year.
WATCH : Mike Ditka says to TMZ that athletes who kneel the anthem should "get the hell out of the country" pic.twitter.com/s5mcvqcE9L

— JPA (@jpafootball) July 26, 2020
However, Ditka – who is also the chairman of the X League – a women's tackle football organization, previously referred to as the Legends Football LeagueDitka – said he wouldn't change how he felt about this issue.
"You don't protest against the flag and you don't protest against this country who's given you the opportunities to make a living playing a sport that you never thought would happen," he told TMZ. "So, I don't want to hear all the crap."
What are your thoughts on this story? Let us know by joining the conversation in the comments and please share this article if you've found it informative.