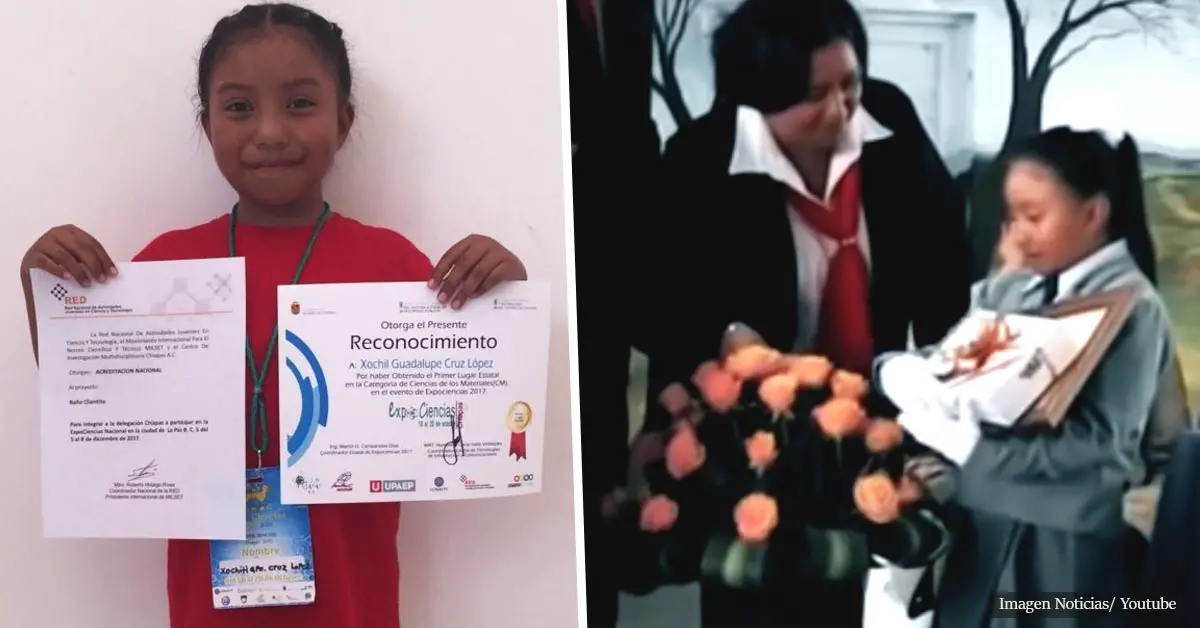 8-year-old Mexican girl awarded Nuclear Sciences Prize for inventing a solar-powered water heater
An 8-year-old brilliant girl from Chiapas, Mexico, has been awarded UNAM's Institute of Nuclear Sciences. She invented a totally solar-powered device, which can serve as a water heater.
Xóchitl Guadalupe Cruz, the little bright lady from southern Mexico, is a sensation in the world of science. At only 8-years-old, she is considered one of the most talented women in science.
#SafeLiveAlertNews Ella es 👧🏽 Xóchitl Guadalupe Cruz López, tiene 8 años y ganó el Premio 🥇 de Ciencia Nuclear de la @UNAM_MX, al crear su propio calentador de agua 🚿 #Talentojoven pic.twitter.com/89Bbq0GAYP

— SASSLA (@SafeLiveAlert) March 1, 2018
What she did was amazing.
She built a solar-powered water heater from recyclable materials, so the people living in this poor area can have better access to hot water. Her invention is much needed in such regions. That's because the only way of heating water there is cutting up logs. Not only this releases fumes into the environment but also leads to deforestation.
"People won't have to chop down trees to heat their water anymore."
That's what the little wonder girl told Mexico's Imagen news channel, showing the innovative device and its impressive arrangement of recycled hoses and bottles.
Initially, she built the water heater for her own house because her family used to heat water with electricity. This was too expensive, so the clever girl found out a much more affordable way of heating.
This solar-powered water heater could help millions around the globe who are still relying on wood for heating water.
Not only it will help people, but it will also save the environment. Besides, it could also help promote science education for girls.
In a speech dedicated to saving the science education, reported by Latina Republic, Cruz says:
"Children are the future of Mexico, so I feel it is very important to pay close attention to our upbringing and preparation, a work that is done day by day and thanks to our family, school, and our social environment."
Cruz's invention impressed the Nuclear Sciences Institute and the talent program PAUTA. She was awarded the UNAM prize for Women in Science.
The little inventor shares she loves to participate in science projects ever since she was four. Her story is truly admirable. Hopefully, it will inspire many other brilliant children to contribute to the world of science.