Merciless But Hilarious Harmonica Pain Test Goes Viral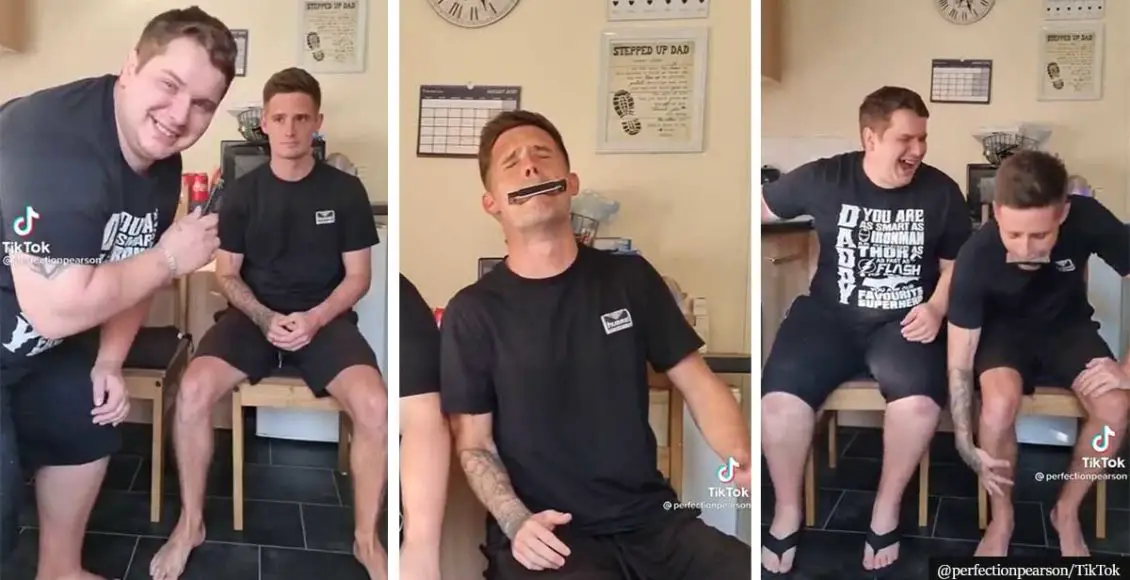 If you thought you've seen it all when it comes to people doing ridiculous things for likes online, you may be in for a surprise…
In a hard-to-watch newly-released video, two guys are testing their pain tolerance levels by using a harmonica as a measuring device.
Louis (@perfectionpearson) shared a TikTok video of him and his brother-in-law doing what is now known as the harmonica pain test. Essentially, they get hit with a few things, and the more pain they feel, the more musical the resulting reaction is.
The first pain inducer is a wooden spatula, which makes Louis make a tiny noise with the harmonica, but his brother-in-law does not react to the pain. 
After that, they get hit with what appears to be a mop pole, right in the shins. And this is where the pain really hits Louis, as can be heard from the loud song he starts playing.
His brother-in-law reacts to this with one big exhale. Finally, their shins get hit with a cooking pot, which evidently causes them the most pain.
The video has received millions of views, with one person commenting:
"This is what 'boys will be boys' is supposed to mean."
Another said:
"Omg I'm literally crying at this and my belly hurts."
A third wrote:
"One of the funniest things I've ever seen."
What are your thoughts on this story? Let us know by joining the conversation in the comments and please share this article if you've enjoyed the read.