Married church teacher, 35, accused of having sex with 15-year-old student in her driveway
A married teacher had multiple sexual encounters with a student, according to a British court.
35-year-old Kandice Barber is being accused of having had sex with a 15-year-old boy in her car, in a field, and performing a sex act on him out in the woods, Daily Mail reported.
She also risked being caught in the act in front of her home in Wendover, Bucks.
In addition, the Amersham Law Court heard that the teacher posed for a naked bum photo, which the schoolboy then showed to his friends, along with a photo of her taking a shower.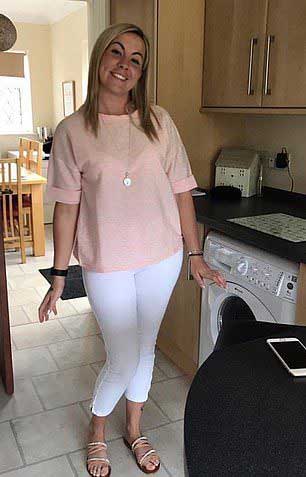 One of the schoolboy's friends said he told him:
"I sh***** her."
The friend added:
"He told me it was in a park, it was in a field near a hay bale.

He told me about a time when he was in her driveway and doing it in her car."
The friend was asked how the boy had announced the affair to him, to which he answered:
"He said, 'I sh***ed her'."
However, the friend started believing the story only when the accused showed up to watch the boy's football game at the school.
Another one of his friends said he bragged about the act by showing him the naked photos he had obtained.
He said:
"It is as if they are having sex.

I cannot see him I can just see she is laying on the bed and her knees were folded, like say you did a press up but with her knees bent, as if they were doing d****-style.

I could see her bum – she was on her back – and I could see her hair and her face. He was just like, 'I took this'.

"I was sort of shocked because he told me before that they were talking but I sort of thought it was a fantasy, getting with the teacher, but I did not believe it.

Then he actually showed me and I was like, 'oh, he's telling the truth'."
The accused denied having had sex with the schoolboy, but the court heard that she had previously been convicted of sending a clip of her masturbating while surrounded by sex toys to the same boy, as well as communicating with him in sexual ways.
The case is still ongoing.
What are your thoughts on this story? Let us know by joining the conversation in the comments and please share if you've found this article of value.