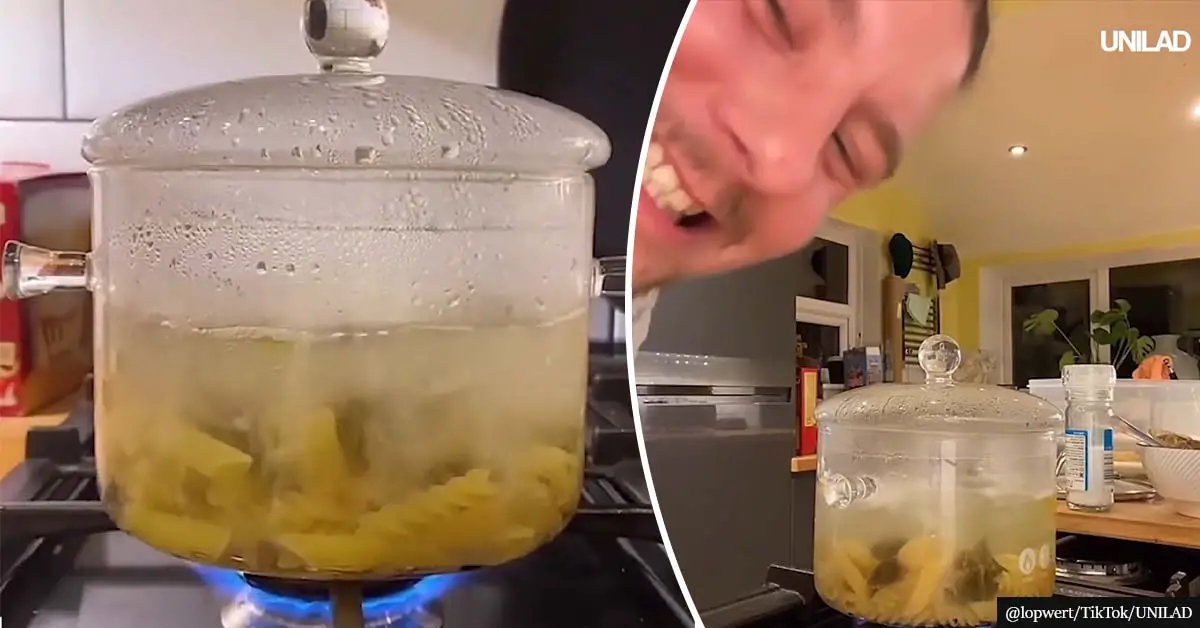 Man's Contagiously Funny Reaction To Cooking With Glass Pan Wins People's Hearts
A professional "unboxer" and cook has had a hilarious and child-like reaction to cooking with a glass pan for the very first time. 
A glass pan? … you may ask. Yes! And your surprise wouldn't be unwarranted. Not many have had their hands on such a cooking tool, and it's actually quite cool-looking.
TikToker Luke Cameron, who cooks and makes unboxing videos on TikTok , said he'd 'never ordered anything so quick in his life, having hit buy 'literally 30 seconds' after seeing an advertisement for the pan.
Hardly able to contain his excitement, Luke unboxed his new toy saying he 'did not believe it' when he first saw the pan, gasping in amazement as he took it out of the box. And his joy went on to expand further as soon as he started seeing it in action.
Popping the glorious pan on the hob with a contagious smile, Luke remarked, 'Look how clear it is', in amusement as the water started bubbling.
While laughing, Luke said:
"I can't wait to put an egg in it! Is that sad?"
Luke then went on to watch the water boil with such joy that you'd think he'd seen a true miracle unfolding in front of his eyes.
Luke's wholesome reaction has touched thousands of people online, with one person saying that they 'love his absolute joy'.
Another person wrote that they 'love how excited he was just to boil water'.
What are your thoughts on this story? Let us know by joining the conversation in the comments and please share this article if you've enjoyed the read.