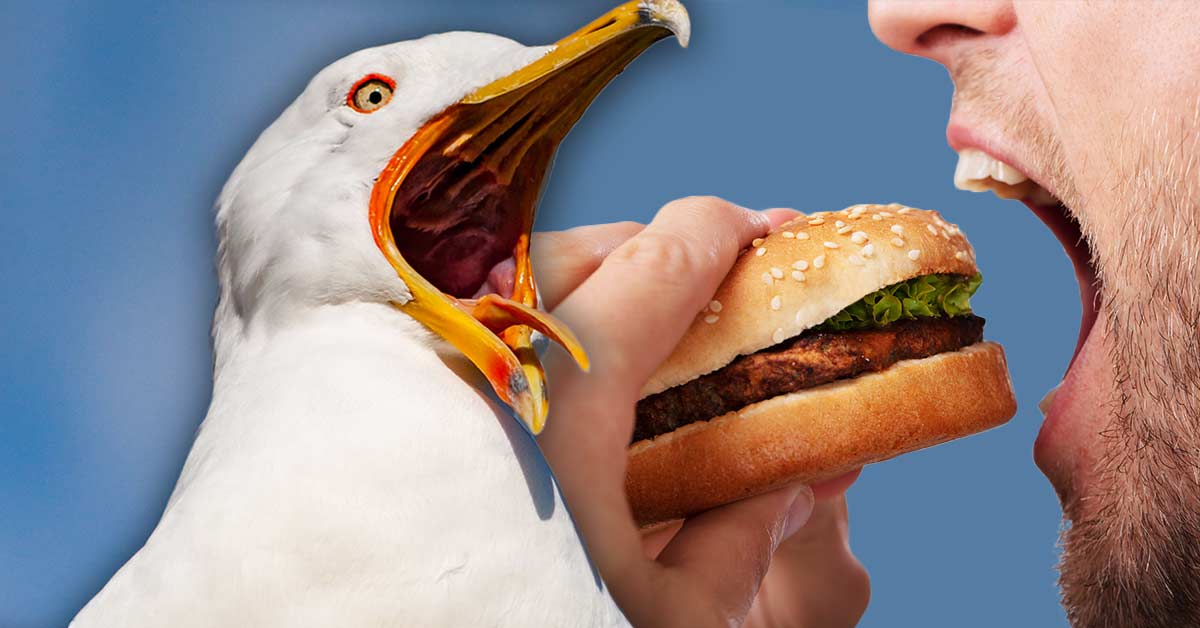 Man who BIT seagull that tried to steal his McDonalds arrested by police
A man in Cornwall, England, was put under arrest this week after biting a seagull for trying to steal his Big Mac burger. 
The 26-year-old man "claimed he was being attacked for his McDonald's meal and in response, he grabbed the bird and bit it," according to Cornwall Live.
A police spokesman revealed details regarding the case, saying:
"He sunk his teeth into it before throwing it to the floor.

Officers had seen the incident and immediately went over and detained and took details from him.

Around this time, the man volunteered the information that he was under the influence of drugs and it was decided that he should be taken to Derriford Hospital for treatment.

The seagull was clearly injured by the incident but flew off before we were able to check on its welfare. We don't know what happened to it afterwards."
Even though seagulls are normally seen as pests in the United Kingdom, they are still protected by law, under the Wildlife and Countryside Act 1981.
Causing injury, killing, or messing with the nests and eggs of wild birds is illegal without a license.
A person can be punished with a jail sentence of up to 6 months or a fine that could reach £5000.
Man on drugs grabs a gull, bites it. Says it tried to make off with his burger. The bird won't dignify the allegation. https://t.co/6cVQhfU1Ew

— Charles Adler (@charlesadler) July 12, 2020
Authorities have said that the latest incident is still being investigated and those who have any information regarding the case could help out by contacting them on 101 or emailing 101@dc.police.uk.
One can also opt for an anonymous call on 0800 555111 quoting log number 589 of 9/7/20.
What are your thoughts on this story? Let us know by joining the conversation in the comments and please share this article if you've found it informative.