Man Suffering From Chest Pains Shocked To Discover Knife Blade Stuck In Chest
Kidapawan, Philippines: A man who had been suffering from sharp chest pains in cold weather, found out he had a large knife blade stuck in his chest after going through an X-ray.
Kent Ryan Tomao, 25, was more than shocked when doctors told him that he had an "object resembling a knife" lodged in his chest, near one of his lungs. Kent needed to get an X-ray done because it was required for his application for a mining job in Agusan del Sur but it never crossed his mind something was wrong with his body. He told the medical experts that he had sometimes felt stabbing pains in his chest on very cold days, but never thought it was anything serious. And he certainly didn't think there was a knife blade stuck in there.
"I always wonder why I feel some pain in my chest when the weather is cold. But I have no idea there is a knife in my chest," he told a local radio station.
When he was asked if he knew how the blade ended up in his chest, he told the medics he had been stabbed more than a year ago.
He recalled riding his motorbike on a summer's day when he was suddenly attacked by a group of youngsters. Kent couldn't remember the incident in detail, except that he was half-dead when he was ushered into the hospital, where his life was saved.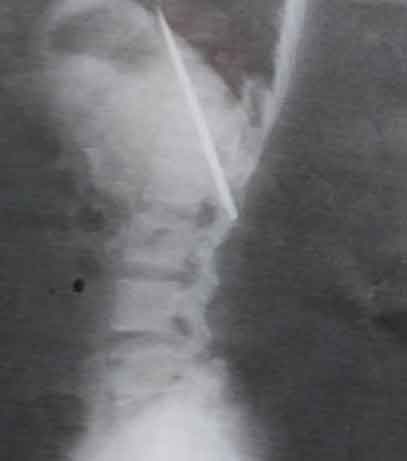 The poor man had always thought that the doctors who treated him performed all the tests needed before letting him go, and he never thought they would have left half a knife stuck in his body.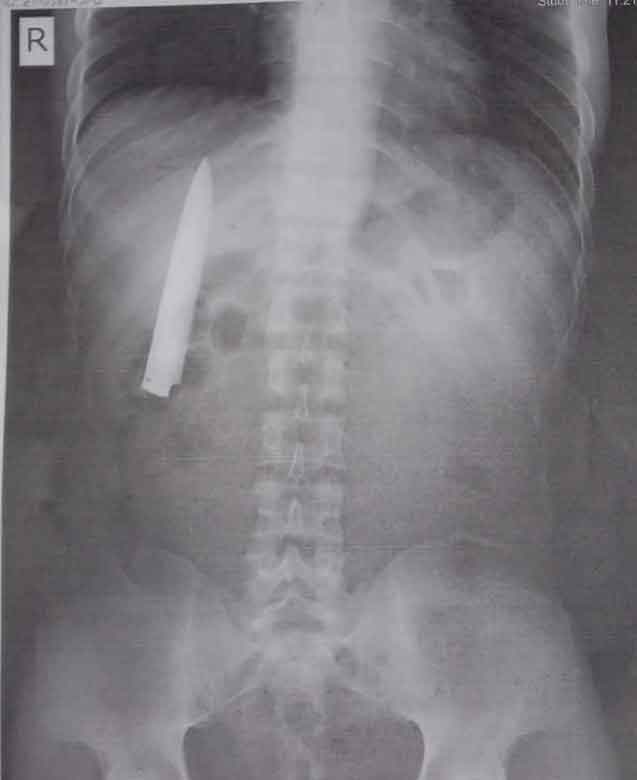 Kent said he had no intention to sue the doctor who treated him after he was stabbed back in 2020, even though his negligence could have cost him his life.
The most important thing for him now is having the blade removed so he can start working at the mine.
What are your thoughts on this shocking story? Let us know by joining the conversation in the comments and please share if you've found this article of value.