Man sitting alone breaks down in tears after stranger wishes him a happy Father's Day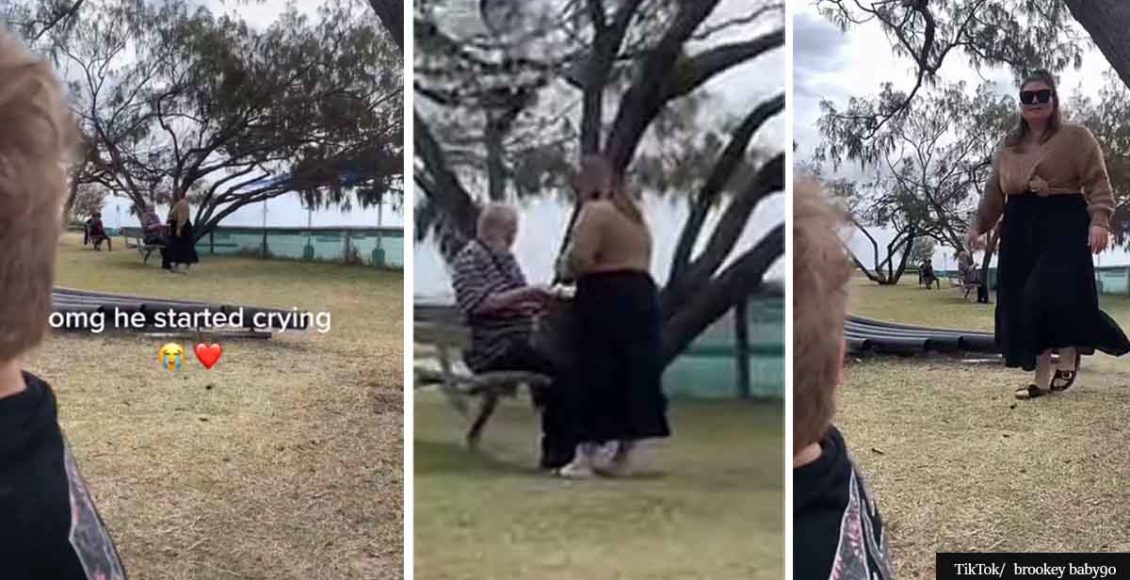 Father's Day wonder: A man sitting alone in a park gets emotional after a stranger gives him food and wishes him a happy Father's Day. 
A single gesture from a stranger made a grown man cry on Father's Day.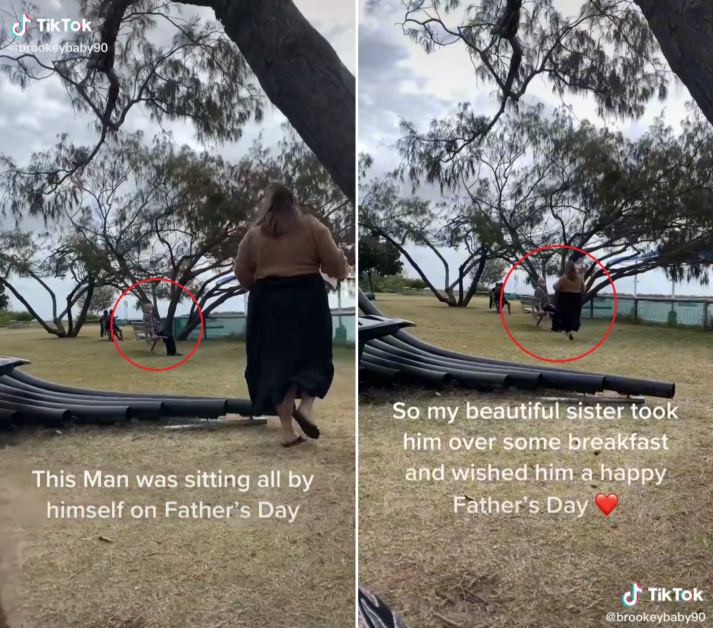 TikToker, known by her followers as Brookey, recently posted a heartwarming video of her sister approaching the lonely man and making his day by simply being kind.
According to the clip, while the whole family was enjoying their time on the beach on the Gold Coast, Queensland, they noticed the elderly man sitting alone on a bench nearby. The TikToker's sister then took a plate of their food and went to give it to the loner while wishing him a happy Father's Day.
The woman's heartfelt gesture made the man so emotional he broke down in tears.
TikTok users were touched by the thoughtfulness of Brookey's sister and the man's wholesome reaction.
The video has been viewed nearly 525,000 times since posted, receiving thousands of likes and genuine comments. One user wrote: "This is so beautiful," while another said: "I'm not crying you're crying."
The man's name and background story were not revealed, but his emotional response says enough.
What's the last kindhearted thing you did or witnessed? Let us know in the comment section!