Man repeatedly hits defenseless Kangaroo while friend laughs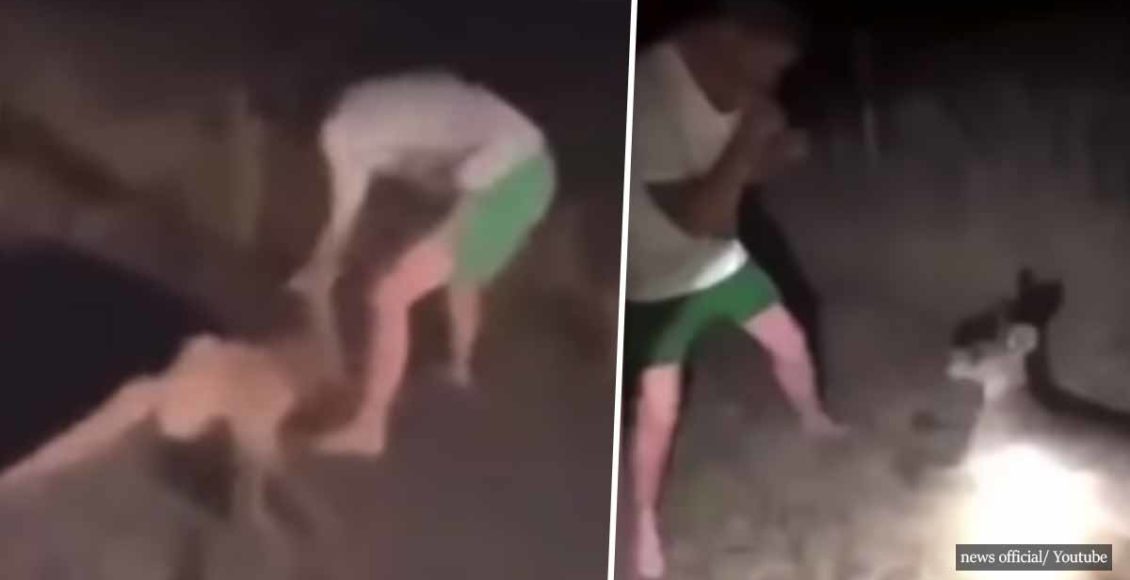 Warning: Graphic Content
A painful video shows a man continually hitting a helpless kangaroo in the face.
The clip was recorded in Australia and was posted on Snapchat. It shows a man hitting a defenseless kangaroo while his laughing accomplice films the incident.
As you can likely imagine, the video went viral in no time, with outraged people around the world calling it 'disgusting,' sickening,' and labeling the abuser 'scum of the earth.'
Even though the suspects have not been identified yet, a social media post which became public shortly after the footage went viral, claimed that those responsible were two New South Wales teens, and they reportedly also hit the kangaroo with their car, breaking its back.
The New South Wales RSPCA also stated that they had received complaints about animal cruelty to a kangaroo in the area.
A spokesperson said:
"We take all allegations of animal cruelty very seriously and this matter is currently under investigation.

Everything that RSPCA NSW can do, which is appropriate and in accordance with the law, is being done.

Privacy and legal considerations do not allow us to provide further information at this time.

Anyone who has any further information to provide should contact RSPCA NSW on 1300 CRUELTY (1300 278 3589) or online via rspcansw.org/reportcruelty."
A growing number of studies link animal cruelty to a stronger likelihood of committing more serious crimes. This person should be brought to justice and punished to the full extent of the law.
Police are on the case, adding that they are always in the know about what is posted on social media and that they take the issue of animal cruelty very seriously.

You can see the disturbing video in the link below.
What do you believe the punishment for animal cruelty acts such as this should be? Let us know by joining the conversation in the comments and please share this article to spread awareness.