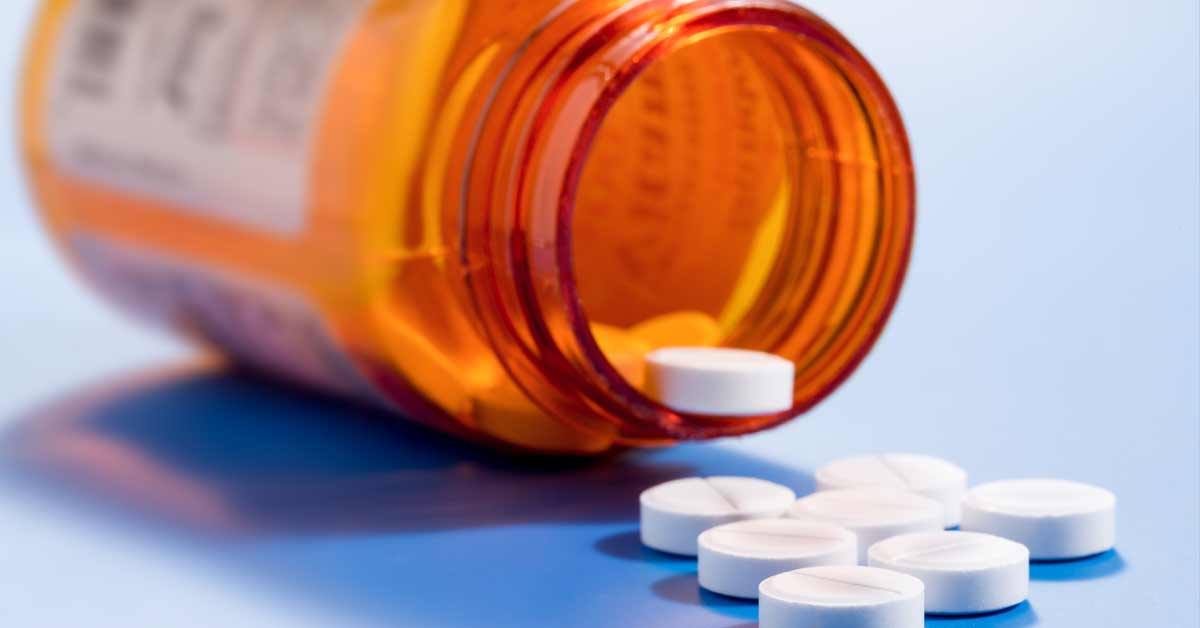 Man dies and his wife is in a critical condition after self-medicating with chloroquine to prevent Coronavirus
A man dies while his wife is in a critical condition after self-medicating with a fish tank cleaner having traces of the malaria drug chloroquine to prevent Coronavirus.
The couple has consumed, without a doctor's prescription,  the cleaner that included some of the malaria-treating drugs that President Trump has promoted. In a recent briefing, the President of the United States told reporters:
"A drug called chloroquine, or hydroxychloroquine, is a common malaria drug. It's also a drug used for strong arthritis. It's been around for a long time and it's very powerful. The good thing is that because it's been around a long time we know that if things don't go as planned it's not going to kill anybody."
To clarify, they took something totally different from what the president talked about, something that was not FDA-approved. Tragically, self-medicating with chloroquine turned out to be fatal for the man and life-threatening for the woman. Their names were not revealed by the Banner Health hospital, where they were treated. In a press release on March 23, the hospital stated:
"A man has died and his wife is under critical care after the couple, both in their 60s, ingested chloroquine phosphate, an additive commonly used at aquariums to clean fish tanks. Within thirty minutes of ingestion, the couple experienced immediate effects requiring admittance to a nearby Banner Health hospital."
What the couple thought would ward off the virus was much different from hydroxychloroquine, the drug that many states such as New York will be using to try and combat the Coronavirus pandemic.
Additionally, Andrew Cuomo, the New York Governor, has released an executive order:
"No pharmacist shall dispense hydroxychloroquine or chloroquine except when written as prescribed for an FDA-approved indication; or as part of a state approved clinical trial."
It turns out this case is not the only one where people were trying to self-medicate with the anti-malaria drug after the President's statement.
Two other cases of chloroquine poisoning were reported in Nigeria.
The people were hospitalized in Lagos for overdosing with the drug. Nigeria's Centre for Disease Control warns that the World Health Organization(WHO) hasn't approved the use of the drug against Coronavirus.
#FactsNotFear@WHO has NOT approved the use of chloroquine for #COVID19 management. Scientists are working hard to confirm the safety of several drugs for this disease.

Please DO NOT engage in self-medication. This will cause harm and can lead to death.#COVID19Nigeria pic.twitter.com/K6kljq0VtW

— NCDC (@NCDCgov) March 20, 2020
Furthermore, Dr. Daniel Brooks, medical director of Banner Poison and Drug Information Center, advises:
"Given the uncertainty around COVID-19, we understand that people are trying to find new ways to prevent or treat this virus, but self-medicating is not the way to do so. The last thing that we want right now is to inundate our emergency departments with patients who believe they found a vague and risky solution that could potentially jeopardize their health."
The danger of chlorine poisoning became a viral topic and appeared in many headlines.
The President's son, Donald Trump Jr, took the subject to his public Twitter account. He confronts an article stating how the drug Trump touted to possibly treat Coronavirus can kill in just two grams.
What's your point? 2 grams of caffeine can kill you too, but no one is planning on prescribing that much.

This bullshit is why everyone hates and doesn't trust the media. They are trying to create fear for clicks with misleading and irrelevant info.

You people truly suck! https://t.co/HU2KtD37TW

— Donald Trump Jr. (@DonaldJTrumpJr) March 21, 2020