Man declares that his 66-year-old wife is BETTER LOOKING than model, 19 crowned 'most beautiful face'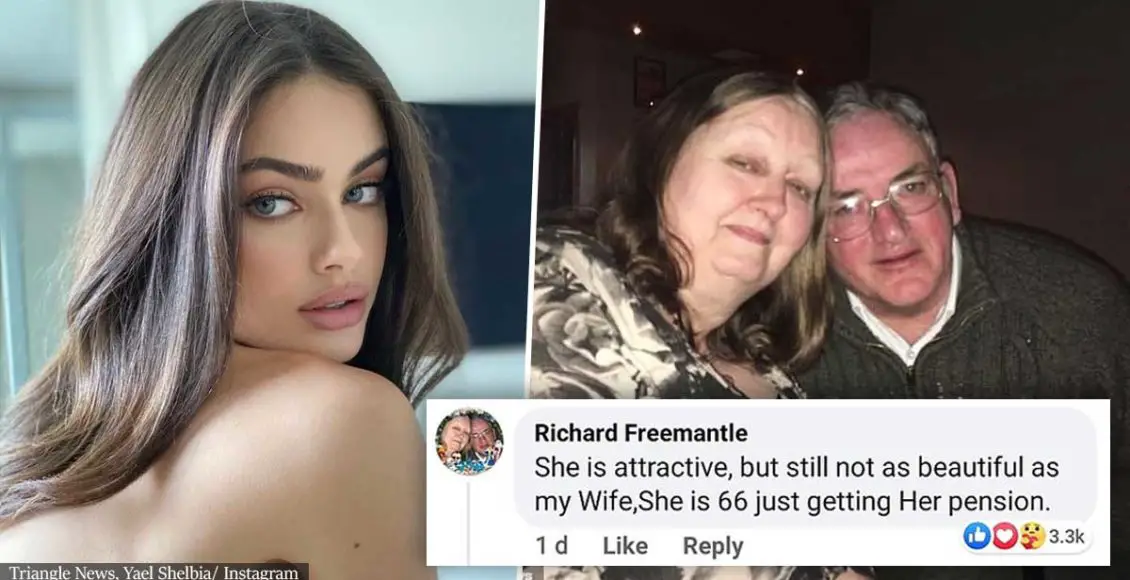 Love is in the air: Thousands of hearts melted after a pensioner says his 66-year-old wife is more beautiful than the 2020's best looking woman. 
A pensioner stated that his wife, 66, is more beautiful than the 19-year-old model crowned 2020's best looking woman.
Richard Freemantle commented that the winner of the award might be 'attractive,' but his spouse is far more 'beautiful'.
The loved-up man's comment is stealing the hearts of thousands on social media, with people saying it was 'wholesome' and 'endearing'.
Richard Freemantle is a pensioner still madly in love with his wife, Christine. He recently shared his adoration for her with the whole world. The loved-up man commented that his 66-year-old spouse is more beautiful than the 19-year-old model who was crowned 2020's best-looking woman, as Daily Mail reveals.
Several days ago, LADbible posted an article about Israeli star Yael Shelbia, who won the award for 2020's 'most beautiful face in the world'. The stunning 19-year-old even beat Wonder Woman herself. Hollywood actress Gal Gadot, fellow Israeli, was 21st on the list of 100.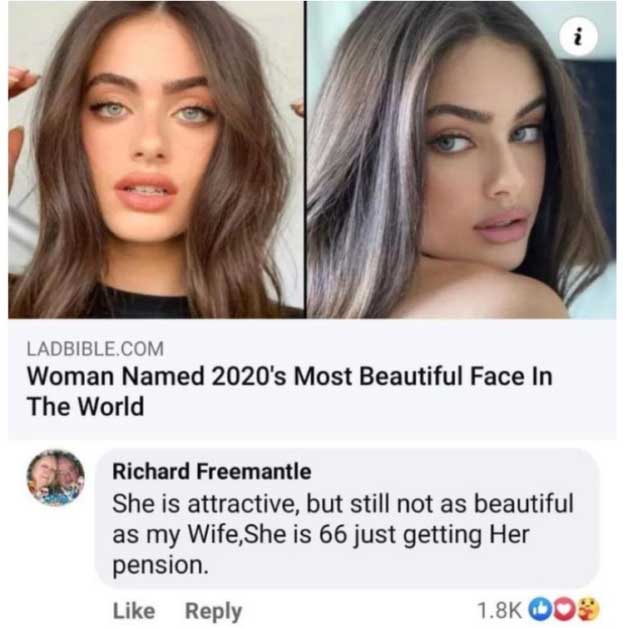 However, the list didn't impress Freemantle at all. While he did agree that Shelbia is 'attractive,' he commented that his gorgeous wife could easily take her crown. The adorably in love pensioner said:
"She is attractive but still not as beautiful as my wife. She is 66, just getting her pension."
The touching comment won the hearts of many, receiving thousands of likes on social media.
What's more, the LADbible team later shared Freemantle's remark, stating:
"We're only a couple of days into 2021, but Richard has already won husband of the year. 👏🥰"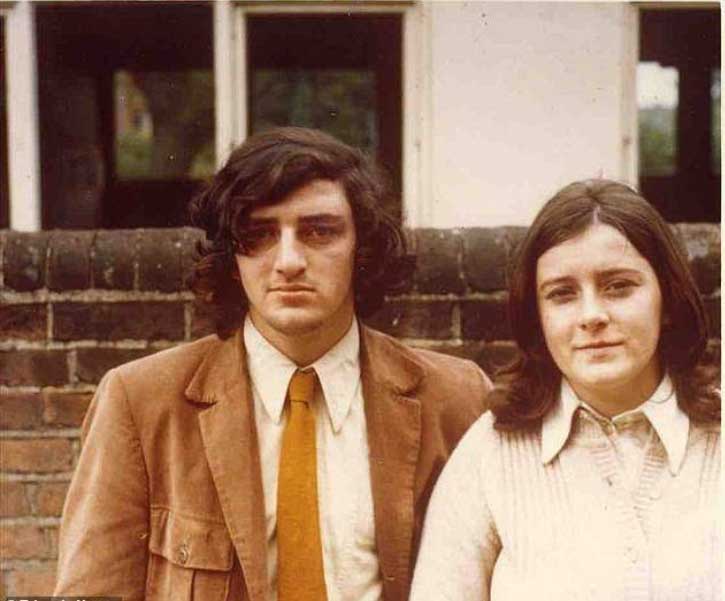 Comments like, "Aw look at that really sweet stuff to see," "That's really wholesome," and "This is weirdly endearing" started flowing within seconds. One person even wrote:
"Good man, marry the right woman and you'll always adore her."
Another added:
"Get a man who loves you as much as this man loves his wife."
What are your thoughts on Richard's wholesome commentary about his lovely wife? Let us know in the comment section!