Love Island's Megan Barton-Hanson Gets Mold Of Her Breasts And Vagina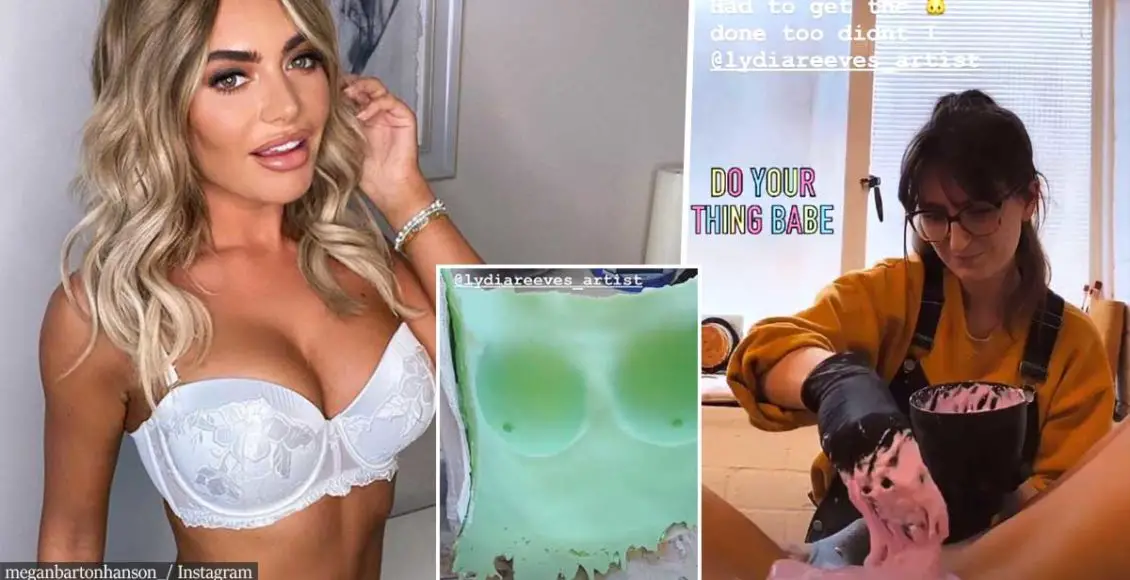 Megan Barton-Hanson, one of Love Island's former participants, has made it public that she's had her vagina and breasts molded…
The 26-year-old announced the "big news" on her Instagram, saying:
"Day out in Brighton having my boobie cast done."
 

View this post on Instagram

 
It seems like the blondie was proud of her new achievement and she even posted a picture for her fans with her legs spread out. In the post, she said she also had her vagina molded…
 

View this post on Instagram

 
 

View this post on Instagram

 
Needless to say, most people don't know what this even means (and they don't have to).
But for those who wish to know, artist Lydia explains it on her website, saying that it is basically about boosting body confidence through female body casts.
The explanation goes as follows:
"My work focuses on allowing people to celebrate their incredible bodies, and to help eradicate any shame, embarrassment or negative thoughts that they may have encountered throughout their lives.

"For the majority of my younger years, I struggled with accepting the way that my body looked during and post-puberty. These insecurities negatively shaped my teenage years and continued into adulthood.

 

View this post on Instagram

 

"Having worked on myself a lot over the last few years with embracing who I am and the body that I have, I want to give other people the platform to celebrate themselves and their bodies too.

"I want my work to have a positive impact on how people see not only their bodies but how they see themselves as a whole."
 

View this post on Instagram

 
What are your thoughts on this story? Let us know by joining the conversation in the comments and please share this article if you've found it informative.