Long Lost Family Reunites Man Abandoned On Doorstep As Baby With Mother 57 Years Later
United Kingdom: A man who was left on a doorstep as a 3-month-old baby has gone back to the place where he was found by his adoptive parents while searching for his biological mother.
In the latest episode of ITV's documentary series Long Lost Family, 57-year-old John Hacking, a quarry worker from Buxton, is searching for the woman who abandoned him almost six decades ago.
John was adopted after he was found by a loving couple outside their home in the rain and later raised in a Derbyshire farmhouse.
Unfortunately, his adoptive mother passed away when he was a child and he was raised mainly by his grandmother, but he never lost hope to find his biological parents after being told he was adopted at 13 years of age.
And recently, the moment John had been waiting for all his life, was captured on screen.
He finally found his true mother, Maureen Jobson, 77, from Kent, who opened up about how she was left with no choice but to abandon her child because of the nightmarish life she was living at the time.
The show's crew eventually found Maureen, now Mrs. Jobson, living in Sheerness, Kent.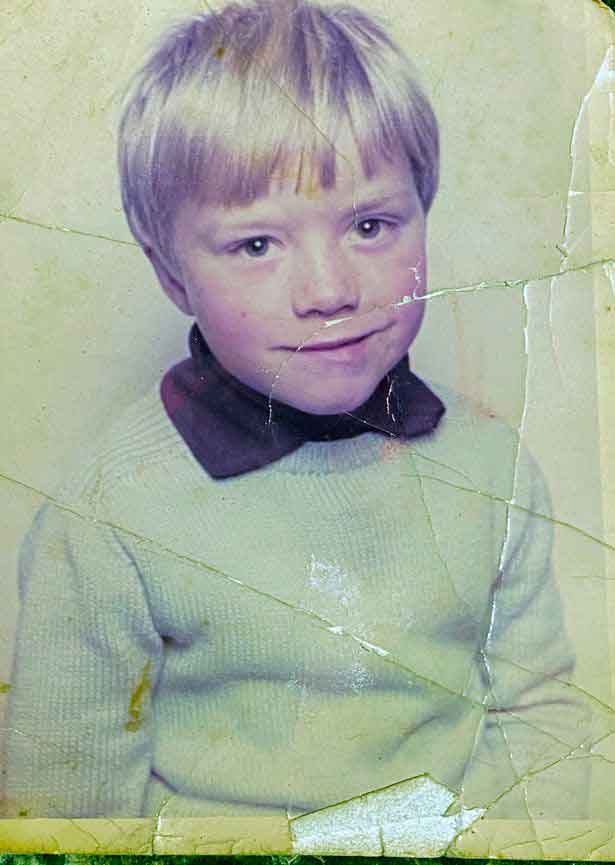 Her husband died recently and she was married two times but never had another child. She saw it as a punishment for abandoning her son.
Long Lost Family co-host Nicky Campbell visited Maureen and asked her if she actually left her son in a pram, to which she admitted she did – but said she never abandoned him.
She talked about how she persuaded John's adoptive parents, godparents to her firstborn, to look after him if a time came when she was unable to do so herself.
"I was living in this room. It was just a little square and it was a hovel,' she explains. 'It was disgusting, that place. And I was desperate."
Fearing the government would take her child away as she did not have the means to look after him, Maureen felt she had no other choice but to give him to the neighbors.
She said:
"I knew if the authorities came, they only had to look at the place I was living in [and] they would have took him.

"And I wasn't having that because then he would have been stuck in a home. And there's one thing that I didn't want, him going into a home."
But instead of waiting for someone to come out of the house after ringing the bell, she said she ran away as she couldn't hold her emotions.
After she was reunited with John, Maureen said:
"I have been looking forward to something like this for such a long time. I always imagined I would open the door and there would be a young man standing there and saying, 'Do you know who I am?'"
Overwhelmed with emotion, John said:
"It's a weight off my shoulders, all these years of trying to find my mother and it's finally happened. I feel my life is complete now. A lot of people think I am a lot calmer, more relaxed and more happy now too. Dreams do come true."
The mother and son were reunited in a bar near Maureen's house last November.
Maureen said:
"I've never forgotten you, darling, never. I didn't want to hand you over, but it was a matter of having to.

"I've got a son,' she added. 'That's the most important thing in my life. I've got everything to live for now."
To see the latest episodes of Long Lost Family, please visit ITV's web page.
What are your thoughts on this touching story? Let us know by joining the conversation in the comments and please share this article if you've enjoyed it.