Local bar came up with a brilliant business idea – fresh beer to your door
If you're struggling with the stay-at-home regime, as pubs and bars are temporarily closed, and no one tells us when will they reopen, you're not alone.  
Honestly, there's nothing in this world like having a fresh pint of your favorite beer in the company of your dearest friend at your local pub. Fortunately, we still have the opportunity to buy this delightful beverage from the supermarket, but it just doesn't taste the same when it's bottled. The pleasure of having a beer just isn't quite there when you're not drinking a properly poured pint.
But there's still hope for all the beer lovers out there!
A bar in south Belfast is going to take care of its customers while they're still following the lockdown restrictions.
They are going to deliver freshly poured beer right to their front door.
The life-saving bar is Hatfield House on the Ormeau Road. Richard Keenan, the bar's director, said their brand new Guinness delivery service has already been inundated with orders. With the help of a van fitted out with a Guinness tap allowing pints to be poured on the road, their customers can have a refreshing drink in no time.
While ensuring a no-contact service, a Hatfield House's staff member will pour you a pint of the van's tap in a plastic cup and will leave it on your doorstep.
All you gotta do is to call them and pay for your order a day before.
Mr. Keenan told The Irish News, it's his way of keeping his staff employed, while also ensuring patrons stay indoors. Moreover, the bar's director said they are also delivering hot meals as well as items from its off-license since March 18. The Guinness van service was a step further in the right direction.
"It is a pre-order system. You pay by card and then we leave it at the door and give it a rap. It has been brilliant. It has been really, really busy. We have tried to do it reasonable and stuff. There is no delivery charge."
Understandably, customers loved this innovative service. The feedback the bar has been receiving has been amazing.
For instance, this 90-year-old man was craving a refreshing pint, and he was more than happy when he learned about the Hatfield House's new delivery business, as Ozzy Man reports.
The man's daughter, Susi, told the Belfast live:
"My daddy – no matter who he's talking to at the moment on the phone – the first thing he tells them is that he'd do anything for a pint of Guinness. He'd normally drink two or three pints of Guinness during the week and that's him satisfied."
When Susi found out about the local bar's delivery service, she immediately called them and asked if they are making deliveries if the order is only one pint. The employee she was talking to told her they normally don't do such small orders. But when Susi explained how her dad's 90 and all he needs is a pint of his favorite beer, the staff member agreed to deliver.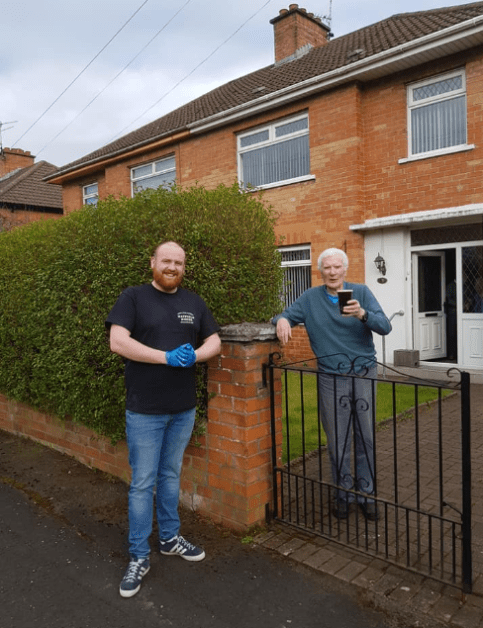 She described her father's adorable reaction:
"He was nearly crying when he saw it! He was delighted. It's a great concept."
Admit it, this man reuniting with his long lost pint is the sweetest thing you've seen today, isn't it?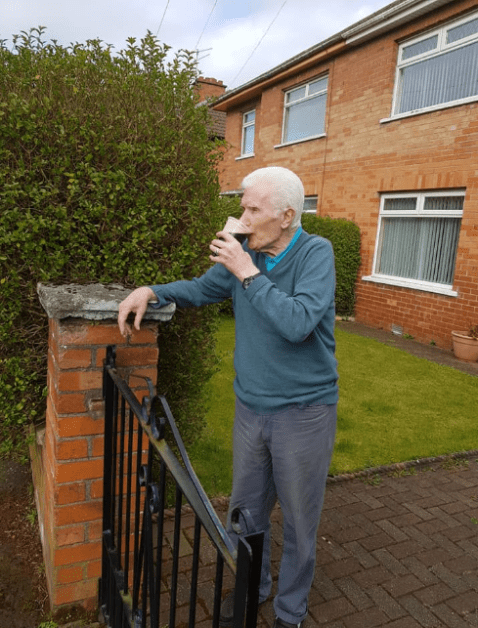 The bar's manager assured that the Guinness van is currently available to the whole of Belfast, seven days a week.
"This is making it easier for people to stay at home and that is a big thing for us. We have been streaming live music every Friday and Saturday night. The whole ethos is bringing the pub to you."