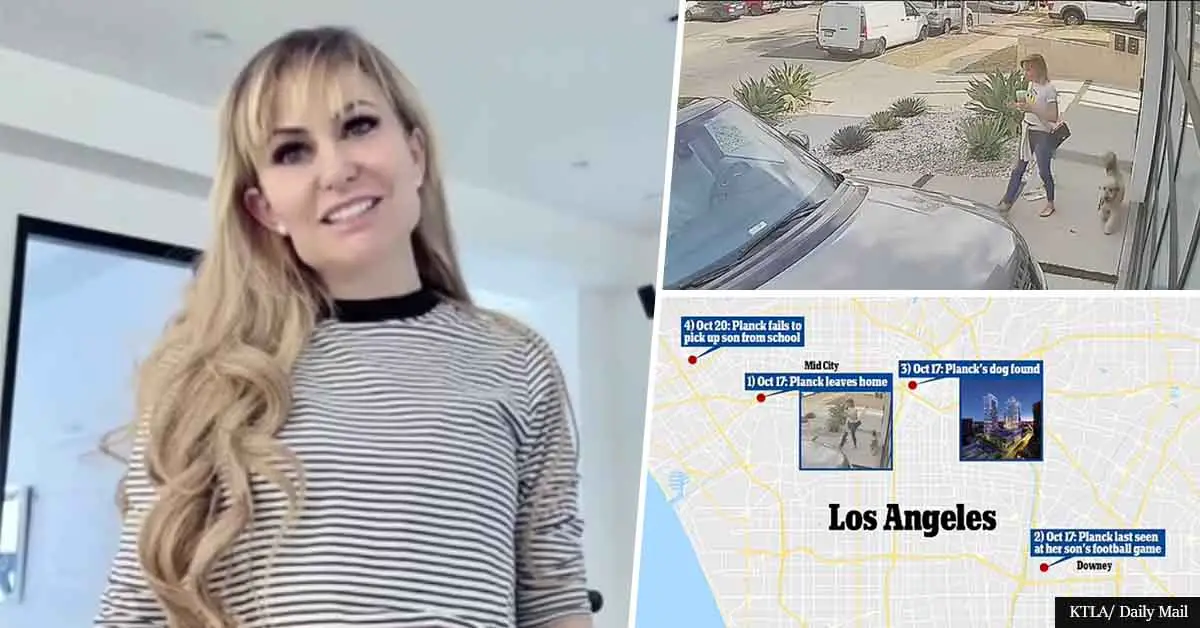 California mom, 39, mysteriously goes missing during her son's football game.
Heidi Planck was last seen leaving her son's football game in the Downey district, LA, two weeks ago.  
Her dog was found on the 28th floor of a building in Downtown LA. 
Planck's family appeals for help. If you have any information, contact the LAPD. 
Heidi Planck, 39, from Los Angeles, was last seen two weeks ago in the Downey district. She and her ex-husband, Jim Wayne, were at their 10-year-old son's football game.
At half-time, Heidi told her ex she needed to leave. She hasn't been seen ever since. However, her dog, Seven, was found later that day on the 28th floor of a building in Downtown LA, Daily Mail reports.
As per CBS 2, the owners of the apartment complex are refusing to cooperate with investigators without a warrant. According to friends and family, Heidi had no connection to the building.
Jarrod Burguan, a retired San Bernardino police chief, commented:
"People are very, very attached to their pets, and their pets do not just go missing. There clearly is something out of place here."
Detectives speculate the woman's disappearance could be related to her job as her boss is under a federal securities investigation for possible fraud charges.
Planck works as a controller at Camden Capital. In 2019, the Securities and Exchange Commission charged Jason Sugarman, a managing partner at the company, for participating in a scheme to steal $43 million of client funds.
Heidi's ex-husband, who has 50/50 custody of their son, said the football game was the last time he saw her. Wayne noted she might have been "a little edgy," but he had no idea why.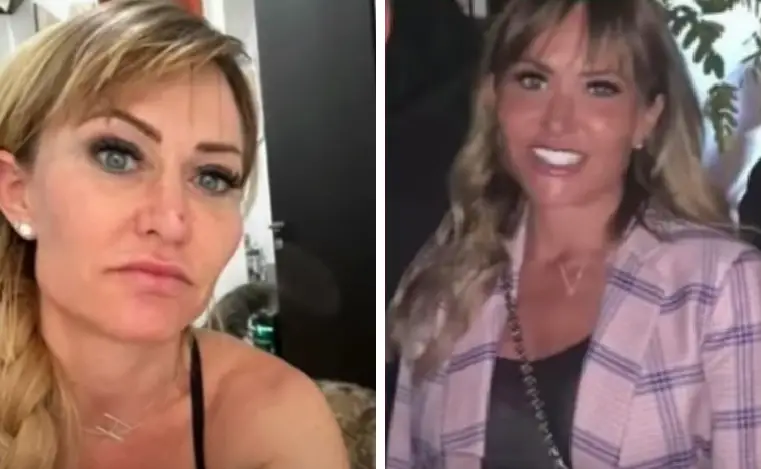 On October 20, it was Planck's time to pick up their son from school. However, Jim didn't receive a call from her, which was extremely unusual. He explained:
"She doesn't let a day go by without either a text message or a phone call, even if she was really busy."
The concerned father added:
"She's a devoted mother who would never, ever leave her son. She wouldn't let a day go by without talking to her son, there's no way."We have a 10-year-old boy at home that's looking for his mom and we just need to find her."
Investigators found a text on Heidi's phone, which she had left behind, from a woman saying she had found her dog. 
The woman who texted Planck said she traced the pet via its microchip.
Wayne and the rest of Heidi's family are now desperately trying to find her. Their biggest wish is to have her back home for her son's upcoming 11th birthday. Jim said:
"He was doing OK until he saw a photo of them the other day – and then he just broke down. He told me that he just wanted one more time to talk to her. That hurt. That was really painful.

We're just hoping for a miracle and that she comes home."
Heidi Planck is 5'3 tall, with blonde hair and blue eyes, and weighs about 120 pounds. She was last seen wearing jeans and a gray sweater. Her car is a 2017 Range Rover with California license plate U840X0. 
If you have any information about her, contact the Los Angeles Police Department's Missing Persons Unit at 213-996-1800.  
During non-business hours or on weekends, call 1-877-LAPD-24-7 (877-527-3247).