How One Tough Kiwi Woman Schooled The Men Who Mocked Her For Wearing A Bikini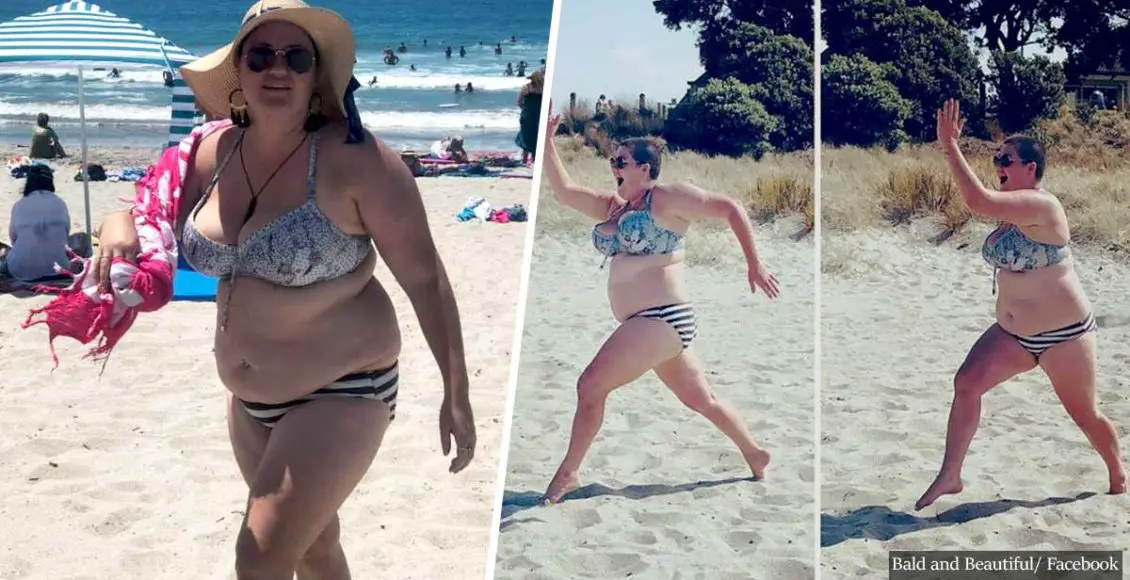 Kiwi woman Shelly Proebstel was mocked and taunted when she was seen wearing her bikini at Mt Maunganui Beach.
She has since spoken about the importance of a positive body image.
The positivity blogger has hit back at the bullies who made fun of her at the beach through her Facebook page Bald and Beautiful.
Here is some of what Shelly had to say:
"To the guys who pointed and laughed when I took my sarong off today at Mt Maunganui Beach, baring my soul (my bikini body) to the world, I just want to say (excuse my language but) F… YOU!" she wrote.
"Next time you see someone like me on the beach in a bikini or in a situation similar, before you laugh and point, take a moment to think about the damage you may just do, because not every person, young or old, male or female, will have learnt to have the thick skin, or the resilience, or the self confidence, that I do to brush it off."
After the overwhelming support she received from her followers, she wrote another post in which she stressed the importance of body positivity.
"Not that I have to justify myself to anyone, but I would just like to make it very clear that I'm a very fit and healthy person (and I work daily to always improve this!) I do intense workouts 3 times a week, I take 2 dance classes, I do yoga, I enter running events, I walk my dog, I swim, I go for 6km walks on the weekends for fun," Shelly wrote.
"It's like the saying "don't judge a book by its cover". You have no idea what's going on in someone's life, and I for one, want my children to know that a healthy mind is the FIRST step to obtaining a healthy body, that they won't have a healthy mind if they listen to your opinions, and that there are so many different body types in the world."
She also explained how parents should teach their children that there is a "rainbow of beautiful bodies" rather than a one body shape.
"I urge you to teach them not to stare directly at a bigger stomach than they might be accustomed to seeing on TV or in society, but instead, to look at a person's face and into their eyes."
"I urge you to teach them to be kind to all types of people, regardless of their outer appearance. I urge you to teach your children to accept people for exactly who they are on the inside. And I urge you to teach your children to be role models to those around them who aren't being taught this, and to be the positive change we need to see in the world, so that in five or 10 or 20 years' time, no more people are pointed at and laughed at by the way they look when they wear a bikini on the beach."
How do you feel about Shelly and her message? Let us know your thoughts in the comment section below.