Kim Kardashian spends $20 million IN CASH to buy Kanye West's out of their home as they proceed with divorce
Kim Kardashian will pay Kanye West $20M for their sprawling Hidden Hills home as their divorce proceeds. 
Kanye West has officially "signed over his rights" to the Hidden Hills family home amid his divorce from Kim Kardashian. The influencer has agreed to pay her estranged husband $20 million in cash for the property, as per Daily Mail.
TMZ reveals that Kim is now the sole owner of the Hidden Hills estate following "extremely cordial" negotiations. She has been living at the lavish house with their four children North, Saint, Chicago, and Psalm since she filed for divorce.
In 2014, the couple bought the property for $20 million. However, they reportedly spent $20 million more in renovations.
Kim has allegedly been trying to persuade Kanye to let her keep the estate for nearly a year. 
In January, a source told Page Six:
"Kim is trying to get Kanye to turn over the Calabasas house to her, because that's where the kids are based and growing up. That is their home. She owns all the land and adjoining lots around the house but Kanye owns the actual house. They've both put a lot of money into renovating it."
Meanwhile, in September, the Grammy Award winner bought a massive $57 million Malibu mansion.
Kim Kardashian filed for divorce from Kanye West in February, after nearly 7 years of marriage. 
Amid their ongoing divorce, the 44-year-old rapper reportedly "regrets" mistreating Kim during their marriage. A source claimed:
"There were things that happened in their marriage that Kanye regrets. He wasn't always the best husband. He knows that he hurt Kim. He will always love her though."
Speaking to People, the insider added:
"Sometimes it seems that he hopes Kim will change her mind about the divorce."
However, sources deny the speculation that Kim and Kanye might get back together.
One insider stated:
"They have come a long way since Kim filed for divorce. It's taken them months to get to this point. Kim is happy that they get along and that things are amicable. The kids will always be her number one priority. She wants to have a friendly relationship with Kanye, because it benefits the kids."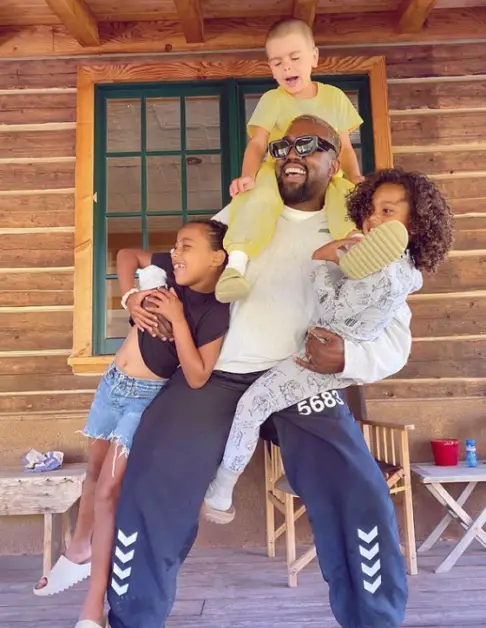 Another said:
"Kim and Kanye have a friendly relationship. It's always been important to Kim to have a good relationship with Kanye. They are not getting back together though. She accepted his lunch invitation earlier this week because they are at the point now when they can hang out. There are no hard feelings."