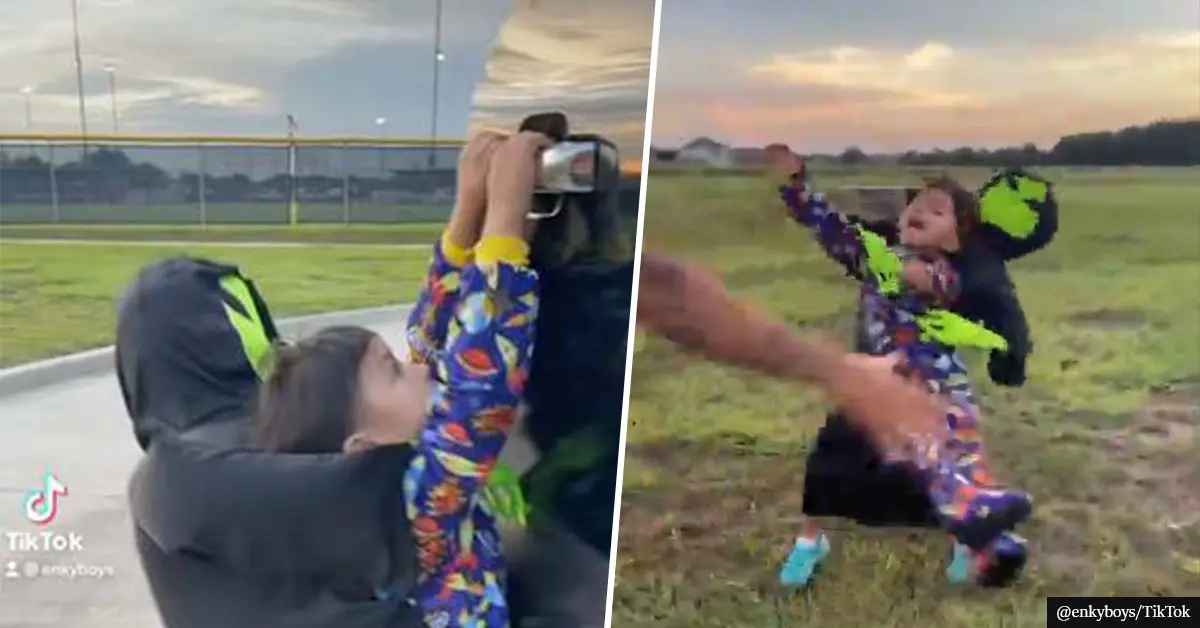 Kid Gets Kidnapped By Alien In Awesome Halloween Video
A creative kid is winning the Internet with his outstanding acting skills! 
In a now-viral video, a young boy can be seen screaming in horror as he is being abducted by an alien. Don't worry, the kid is okay. It's just his absolutely awesome Halloween costume and his incredible talent for acting!
As Unilad notes, the clip starts with the kid desperately trying to grab a car's door handle while screaming: "Dad, help!" 
But it appears that the alien prevails, as not even the father was able to save the little boy from being abducted.
Although we don't get to see what happens afterward, one thing is for sure – This kid deserves an Oscar! 
The video is currently circulating all over social media, gaining millions of likes, reactions, and comments. Its original caption reads:
"Stay safe this Halloween 🎃!!! We can't believe this alien crossed the line!!"
After seeing the genius acting game, The TikTok Attorney commented: "Give this boy an Oscar! I was about to call 911!"
Amazin Prime Video joined in: "This is the DRAMA we are committed to."
Dan Povenmire added: "The absolute commitment is splendid."
On Twitter, one user commented: "Excellent physical comedy, light-touch sfx, kid COMMITS to his role. A+ I NEEDED THIS."
Be safe out there this Halloween 🎃 Thas alien crossed the line 😂😂 #enkyboys pic.twitter.com/TqwP9XEz6m

— enkyboys (@enkyboys) October 13, 2021
What do you think of this kid's performance? Let us know in the comment section!