Britney Spears's judge denied her request to remove her father as conservator.
The judge denied Britney Spears's request to remove her father from his role as conservator. 
Jamie Spears will remain in charge of his daughter's conservatorship alongside the Bessemer Trust until at least September this year.
Fans and celebrities expressed their support for Britney following her recent heartbreaking testimony. 
The pop icon insisted that the conservatorship she is currently undergoing is "abusive," adding that she isn't even allowed to get married or have children. In her public statement, she said:
"I shouldn't be in a conservatorship if I can work and provide money and work for myself and pay other people.
…
I wanted to take the [IUD] out so I could start trying to have another baby. But this so-called team won't let me go to the doctor to take it out because they don't want me to have children."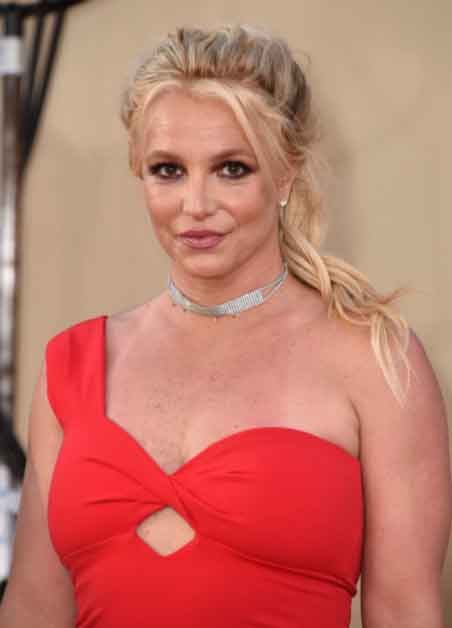 However, despite all the support she has been receiving, the judge denied her request and ruled that her father shall remain her conservator. Court documents obtained by Fox News state:
"The conservator's request to suspend James P. Spears immediately upon the appointment of Bessemer Trust Company of California as sole conservator of estate is denied without prejudice."
Lawyer Sam Ingham asked the judge to replace Jamie Spears with the Bessemer Trust.
Britney's court-appointed attorney recently filed legal documents that Bessemer be made co-conservator, TMZ reports. Although the judge approved Ingham's request, Jamie Spears was not removed from his role as his daughter's conservator.
As per Daily Mail, during testimony in November 2020, the lawyer told the court that Britney was "afraid" of her father. She even stated she would not perform again until he was no longer in charge of the conservatorship.
Despite all evidence that Britney Spears does not want her father to have control over her life anymore, the judge ruled that Jamie should stay on, with Bessemer Trust appointed as co-conservator until at least September this year.
In her recent address to the court, the star claimed her father "loved" to be in control. She then asked the judge:
"What state allows people to own another person's money and account and threaten them in saying, 'You can't spend your money unless we do what we want you to do?'
And I'm paying them."
Hundreds of fans showed their support at a #FreeBritney rally as Britney Spears was asking the court for her freedom. 
Fans of the "Piece of Me" singer gathered at Grand Park in Los Angeles to listen to her testimony and express their support. As Insider notes, they held signs, waved flags, and made speeches demanding the end of the pop star's court-ordered conservatorship.
In a series of Instagram stories, Britney's sister said:
"Since the day I was born, I've only loved adored and supported my sister… I'm so proud of her for requesting new counsel like I told her many years ago."
Other stars, including Christina Aguilera, Justin Timberlake, and Mariah Carrey have also expressed their heartfelt support for Britney Spears following her testimony.
These past few days I've been thinking about Britney and everything she is going through.

It is unacceptable that any woman, or human, wanting to be in control of their own destiny might not be allowed to live life as they wish. pic.twitter.com/NRhNwcJaD3

— Christina Aguilera (@xtina) June 29, 2021
After what we saw today, we should all be supporting Britney at this time.

Regardless of our past, good and bad, and no matter how long ago it was… what's happening to her is just not right.

No woman should ever be restricted from making decisions about her own body.

— Justin Timberlake (@jtimberlake) June 24, 2021
We love you Britney!!! Stay strong ❤️❤️❤️

— Mariah Carey (@MariahCarey) June 23, 2021