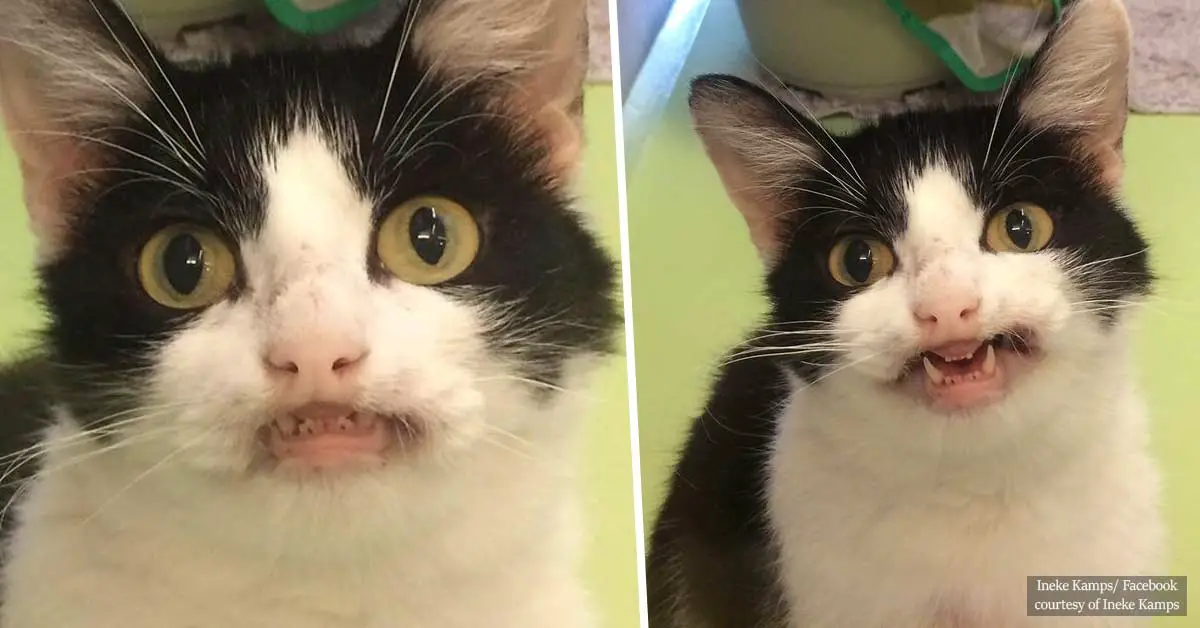 Joyful cat smiles at everyone she meets, and hopes to find a new home
Nala the kitty showers people who come to her animal shelter with smiles in hopes of being noticed.
A kind soul from the Netherlands rescued Nala when she was almost due to give birth. The friendly street cat was having trouble delivering her babies.
Nala was quickly brought to the veterinary hospital where she received an emergency c-section – only one of her two babies made it. Dierenbescherming, an animal rescue group in the Netherlands, took them under their wing so they could get a chance at a better life.
In the period of a few weeks, her baby grew to be a healthy young kitten and has since been adopted.
Nala has also gotten comfortable, being around people in a safe place.
She shows love to everyone who comes by the shelter and runs towards anyone who walks by her corner.
Nara always appears to be smiling due to a cleft lip. In addition, she has a skin condition that requires special dieting.
"She gets hypo-allergenic food and is doing much better. She might always need this special food," volunteer Ineke Kamps, told Love Meow.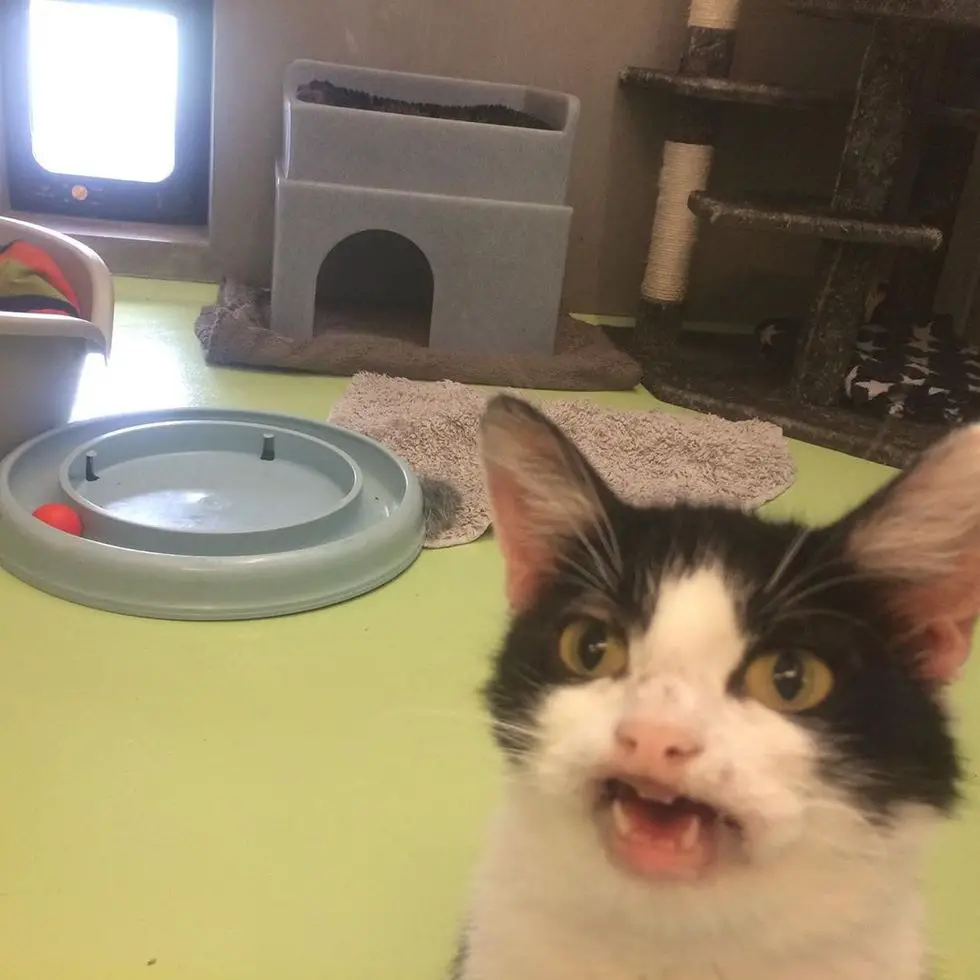 As soon as she spots a visitor, Nala starts meowing for their attention.
Through her sweet personality, she makes you notice her by standing against the window, looking right at you with a huge smile on her face.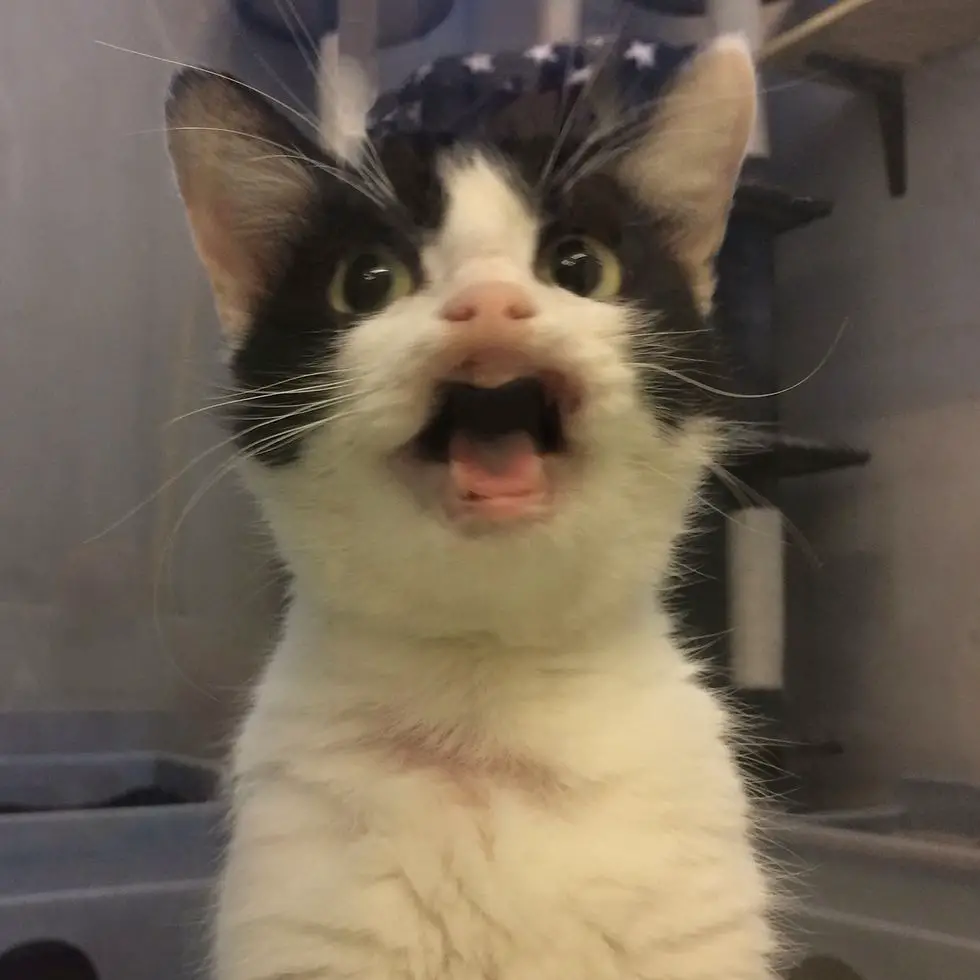 If you sit next to her, she will cuddle you and greet you as a dear friend.
Nala is the most joyful little girl when she is around humans. Every time Ineke comes by the shelter, she is immediately greeted by the furball who is dying for some cuddle time.
"The perfect home for her would be a house with a (fenced) garden, with humans who are at home a lot and who don't have a problem with her special diet," Ineke said. "She is okay being placed with other cats, but will need individual feeding."
Nala's love never fades – she makes friends with both humans and animals alike.
At the age of two, she is still a kitten at heart, full of joy and playfulness.
When she is ready for a nap, she would rather lie down on a warm lamp or cuddle with a friend.
The kitty with the most radiant smile in the shelter cannot wait to find a family of her own.
Currently, she keeps on bringing joy to all who come to visit.
You can watch Nala in action in the sweet video below.
Please share this story with your friends if you enjoyed it, and follow the Animal Protection group's Facebook page and their website to support them.