Jason Momoa's new Super Bowl advert is freaking everyone out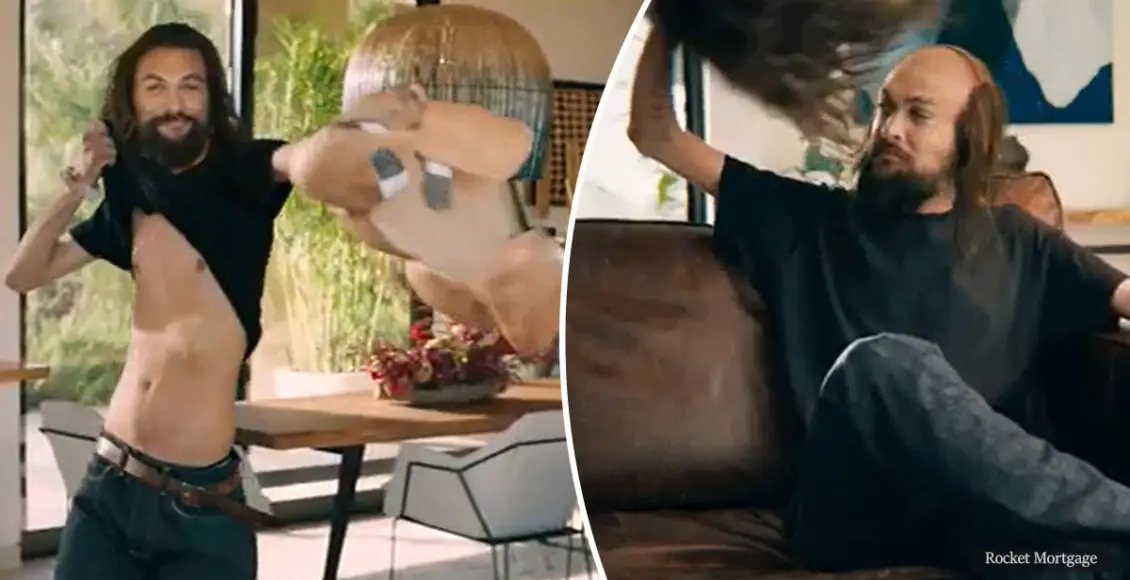 The Super Bowl is that time of the year when companies show their freshest ads to get a reaction from consumers, and a proven way to go about this is to put everyone into a state of shock.
And that is exactly what Rocket Mortgage did last Sunday, with the help of none other than Jason Momoa.
The spot featured Aquaman himself and shows him in the comfort zone of his own home. And what is the first thing he does when he gets home? He takes all his muscles off!
In the spot, Momoa drives up to a wonderful home, walks in and starts getting weirdly comfortable… And by that we mean he starts removing chunks of his own flesh. First, he takes his boots off. Then he takes off his biceps, after which he takes off his whole frontal upper body area.
But by far the most shocking moment is when Momoa, now painfully skinny-looking, sits down and takes off his hair.
The bald and skinny Aquaman then just starts playing his guitar.
Needless to say, the ad freaked a lot of people out…
Keep in mind that Super Bowl ads normally run on many networks and other places for months to come, so get ready to see a lot more of skinny, bald Momoa in the future.
Here is a sample of people's reactions:
This will haunt my dreams

— Ruth (@tripletruther) February 3, 2020
I'm not sure it was hilarious. More like disturbing and just plain weird. Pointless

— whyy (@whyy15254091) February 3, 2020
— Cruzito Casarez (@mixim_wixiw) February 3, 2020
I have laughed that hard at a commercial in a long time!

— Bryce Tiller (@tillerbl) February 3, 2020
You can see the ad in the link below.
What are your thoughts on this freaky ad? Let us know by joining the conversation in the comments and please share this article if you enjoyed the read.