Jason Momoa surprises his beloved wife Lisa Bonet by rebuilding her very first car
Jason Momoa and Lisa Bonet's relationship is truly one-of-a-kind.
The most recent gesture the actor made to make the love of his life happy was to restore her very first car – a rare 1965 Mustang.
On Tuesday, Jason Momoa uploaded a wholehearted YouTube video, showing the process of rebuilding Lisa's first car, LADbible reveals. With the help of an expert Divine 1 Customs team, Momoa brought his wife's most prized possession back to life.
While narrating the video, Momoa says:
"I know we can't re-live a memory. But maybe we can re-built one."
Lisa Bonet bought the exceptional '65 Mustang when she was only 17-years-old.
It was the first car she had ever purchased, so Momoa wanted to revive it and put a wide smile on his wife's face.
When the car arrived at the Las Vegas auto shop, it was completely busted.
But what the mechanics first noticed wasn't the massive damage. It was the fact that Lisa's car was one of just three created in the line, with many custom-made parts. So, it wasn't only the treasured memories Bonet had with the Mustang, but also the car itself that made Jason's deed so precious.
The thoughtful husband says in the video:
"It's the first car, bought with love and a smile. The car that gave you a life of incredible destinations, where boundaries and limitations fade in the rearview."
After the team finished with the special restoration, Momoa was on cloud nine seeing the finished result. He couldn't wait to see his wife's face when she sees the surprise he's been preparing for her.
"I never thought it would look like this. To be in this passenger seat with my wife here and surprise her, and our babies in the back, riding in her first car when she was 17 – I'm excited to see her face."
When Lisa finally got to see her car, she was beyond amazed.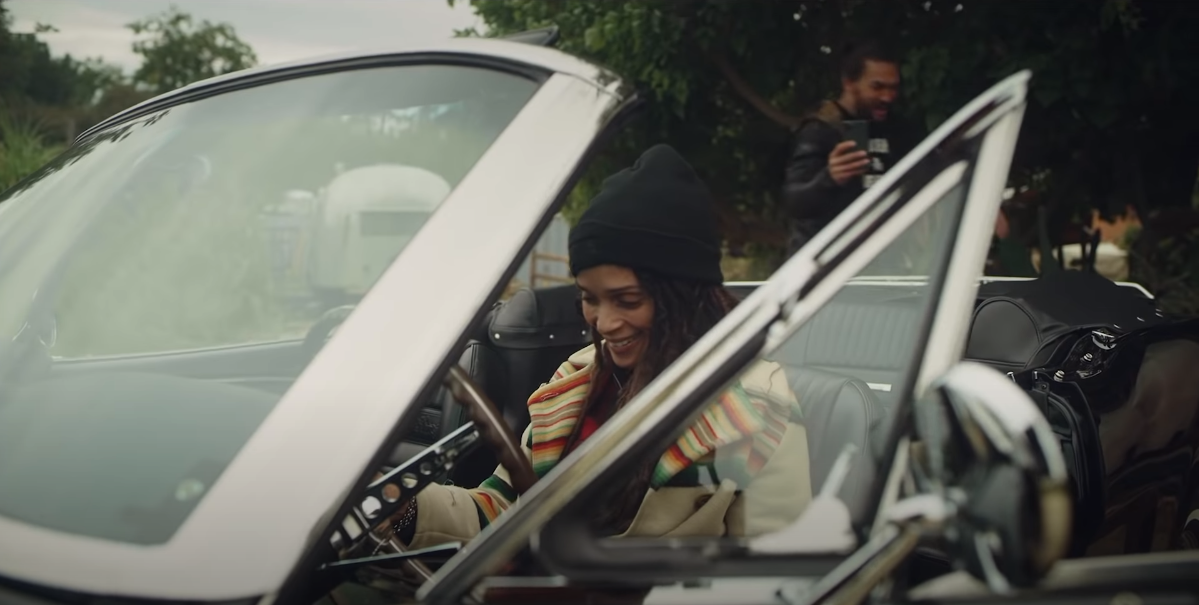 Their two beautiful children Nakoa-Wolf, 11, and Lola, 13, were also taken by surprise by their father's romantic gesture. All Lisa managed to say was:
"It's beautiful! Holy cow. That is gorgeous. Oh my gosh. It's pristine!"
The touching family moment has been viewed over 1M times since it was uploaded just two days ago. As Divine 1 Customs wrote on their website, "The Journey wasn't easy, but none worth taking ever are."