'Ivory Trade Queen' Sentenced To 15 Years In Prison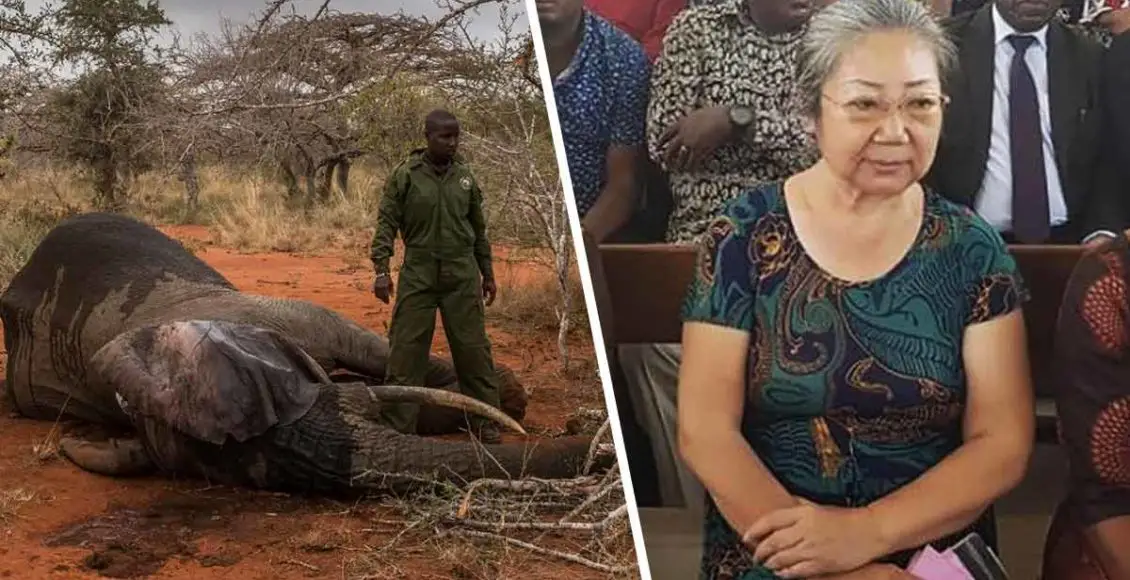 Yang Fenglan, 69, The 'Ivory Queen' as well as two Tanzanian men were sentenced to 15 years on February 19.
What's more, Fenglan's property will be repossessed.
The trial was held at Tanzanian court in Dar es Salaam. Fenglan has lived and worked in Tanzania since the 1970s and is the former vice-president of the China-Africa Business Council of Tanzania. "Ivory Queen' was found guilty of running one of Africa's largest ivory-smuggling rings. They were able to transfer 860 tusks worth £1.9 million between 2000 and 2014 from Africa to Asia.
BBC News announced that the police carried out an investigation for a whole year, before finally arresting Fenglan.
This happened in 2015 after a high-speed car chase.
Actually, Fenglan was also running a Chinese restaurant and was an owner of an investment company in Dar es Salaam.
According to the data provided by the International Union for Conservation of Nature (IUCN) – the population of African elephants has decreased by 110,000 in the last 10 years. There are around 415,000 elephants in Africa at the moment.
That's why Ivory Queen's arrest has a crucial role against the illegal ivory trade say environmentalists.
In fact, poaching has lead to reducing the levels of trade with China and East Asia by 20 percent. In these countries, ivory is used to make jewelry and ornaments.
Krissie Clark – the executive director of a nonprofit organization which fights crime against wildlife called PAMS Foundation, wrote the following on the foundation's Facebook page:
The government is taking wildlife trafficking very seriously. And an attack on Tanzania's wildlife is seen as an attack on Tanzania.
None of this would have been possible were it not for the political will of the President, John Magufuli. And his drive to stop wildlife crime and corruption.
Tourism is a big income generator for the country, thus it is essential that Tanzania's multi-agency intelligence-led enforcement approach persists to ensure this country's magnificent elephants can continue to roam freely. Congratulations Tanzania.
After the establishment of the multi-agency task force, severe measures have been taken to restrict poaching in Tanzania.
As a consequence (according to information provided by the foundation) several poaching rings have been destroyed in the last 4 years. And the best part is that wildlife smugglers have been given long prison sentences.