Irish veteran makes everyone burst into laughter at his own funeral with a humorous pre-recorded message
Grieving friends and family in Ireland were shocked, to say the least, to hear the voice of their beloved Shay Bradley, whose funeral they were attending, from the graveside itself.
The people who attended the funeral of Irish Defence Force veteran Shay Bradley on the 12th of October in Kilmanagh, Leinster, couldn't believe their ears when he began speaking from the coffin.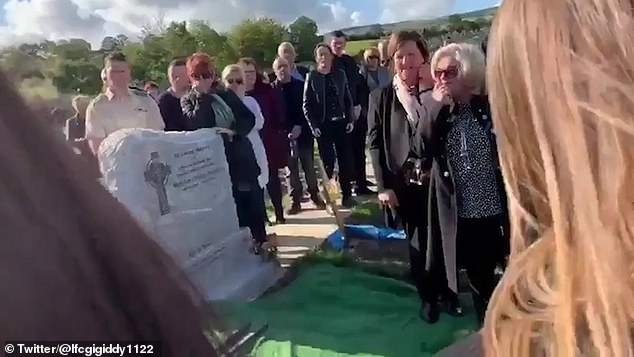 While attendants were watching the coffin being buried into the ground, a voice could be heard uttering the words: 'Hello, hello. Let me out.'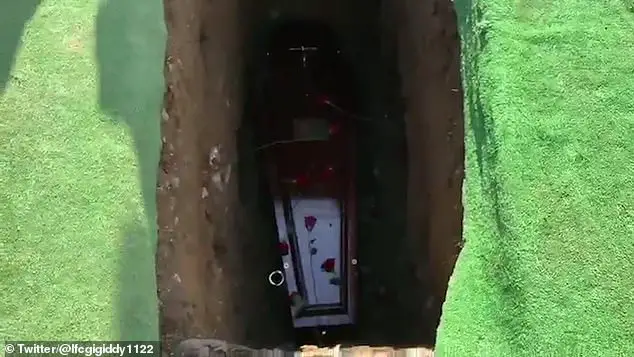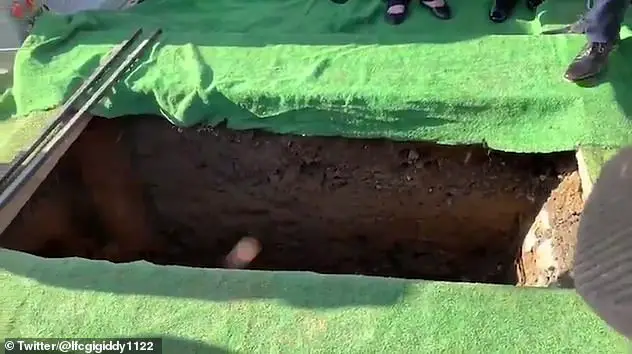 Later on, a recording of him knocking on the wooden coffin was played, as he continued on to say:
'Where the f*** am I? Let me out, let me out. It's f – ing dark in here. Is that the priest I can hear. This is Shay I'm in the box. No in f – ing front of you. I'm dead.'

Shay then sings: 'Hello again hello, hello I just called to say goodbye.'
Even at this stage of grief, Shay, who has passed away on October 8, managed to bring a smile on the faces of his family and friends, as his spirit was very much present while saying his final goodbye.
Furthermore, the video footage of the ceremony has gone viral and was even shared by Irish Defense Forces veterans' news.
They said the following:
'It is with great sadness that I was informed of the passing of our Military Brother and Veteran Colleague Shay Bradley. On behalf of the members of the IDFVA I extend our sincerest condolences and prayers to Anne and family at this sad time. May Shay Rest in Peace.'
They later added the following statement:
'Was asked a question the other day, it was what's the difference between military humour and civilian humour it's simple it's black. This video should say it all. This is the funeral of Shay Bradley on the 12 of October 2019 and it says it all…
In addition, Shay's daughter, Andrea, explained on Twitter that the witty message was recorded long before the passing of her father, and was aired at the service with the help of a speaker on the ground.
'He would love to know how many people he made laugh!!! He was an amazing character,' she said
It is reported that the Irish veteran, who had suffered a long illness, organized everything around a year ago, recording the message on a phone with the assistance and support of Jonathan, his son.
In a statement to BBC,  Jonathan further describes his father as "a larger than life character who always wanted to make people laugh".
He continued on to say that: "He wanted something special and for everyone to remember him as he was, so that everyone, especially my mother, did not leave the graveside sombre."
However, the 41-year-old son was more than surprised by the attention, as well as the reaction the video garnered online.
"I didn't realise it was being recorded at the time. It was supposed to be a moment for us as a family. It was only when I woke up this morning that I realised it had had such an impact."
Moreover, with the hashtag #Shayslastlaugh, Shay's daughter, Andrea, added the following on Twitter in remembrance of her dad:
Here is a picture of the legend himself. My dad, Shay Bradley. It was his dieing wish that we played this at his funeral. What a man…. To make us all laugh when we were incredibly sad….. He was some man for one man…. Love you forever Poppabear #Shayslastlaugh pic.twitter.com/YkG2ecKAaL

— Andrea (@Andrea36496119) October 13, 2019
This truly endearing event was viewed by more than two million people and is available for you to watch below!
Funeral in dublin yesterday he's alive pic.twitter.com/j18uFJ5aA4

— Lfcgigiddy1122 (@lfcgigiddy1122) October 13, 2019