A YouTube star was kicked off the Love Island villa after he broke into the area where participants of the TV series are located. 
Prankster Omer Majid allegedly bypassed security and entered the garden of the TV set before being seen by some of the guards on July 6.
The YouTuber live-streamed his adventure when suddenly a voice yelled:
"You're trespassing."
Security members caught Omer and kicked him off the premises while the stars of the show slept after an evening of drinking.
According to ITV, the YouTuber was not able to get near them during his stunt.
"Last night a security breach was identified and an intruder was removed from the villa with immediate effect," they said.
ITV also said that the safety of the contestants and the crew are of 'primary concern', and added:
"As part of our stringent COVID safety measures, the villa area that was trespassed has been fully deep cleaned before being made accessible again to the islanders and crew."
Intruder removed from Love Island villa after finding his way on to the reality show's Majorca set https://t.co/1JtE3nptKd

— BBC News (UK) (@BBCNews) July 7, 2021
Reportedly, Omer has been searched and let go by security after being escorted out of the estate.
Police were not notified of the trespassing.
The Sun reported that a Love Island spokesperson previously said there is 'round the clock, wide security coverage at the villa site', and added that the islanders' safety is their 'top priority.'
Someone on the inside also reportedly confirmed that additional security has been added after the recent trespassing.
The guards at the villa were previously praised by Alex Miller (a contestant from the 4th season of the show), who said that he learned 'at least five people a day try to access that villa – but so far no one has got in.'
"They're clearly doing a good job! I was impressed," he added.
Omer also announced that today (08/07/2021) he will be sharing the video of the break-in on his YouTube page at 6 pm UK time.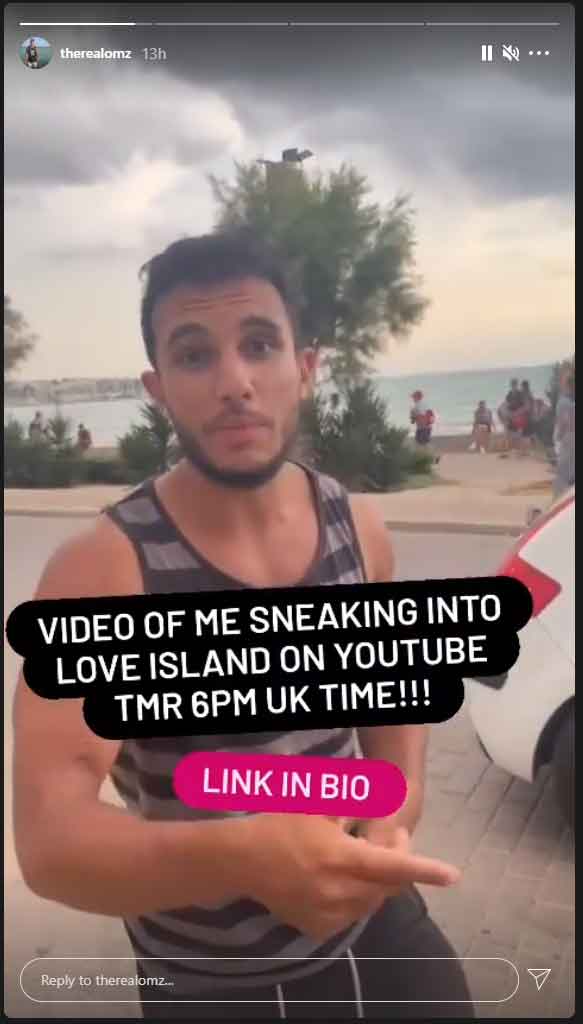 What are your thoughts on this story? Let us know by joining the conversation in the comments and please share if you've enjoyed the read.